Well, it's true. The latest and greatest Dodge Challenger is faster than the amazing Tesla Model S Plaid. And it's the production version that Dodge builds itself.
The Dodge Challenger is quintessentially American muscle car. In recent years, the Americans have released many crazy versions, but the latest version beats them all. This is the SRT Demon 170!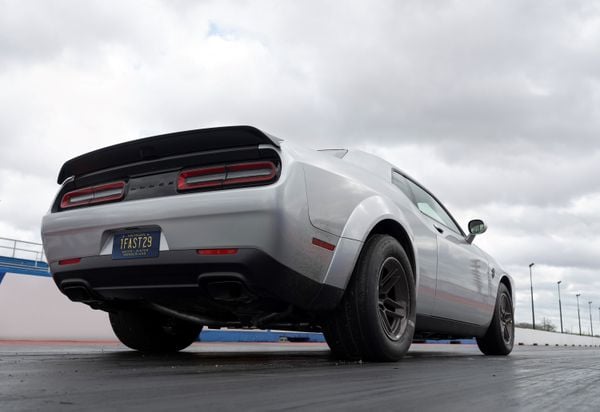 Power Demon Dodge Challenger SRT 170
The 170 suffix refers to the Hellephant C170 'crate' engine, which is all this. Dodge has already proven what that power plant can do in the past, but for the Challenger SRT Demon 170 it has added a bigger supercharger, a new cylinder head, better exhausts and an improved throttle valve. The result is – at best – America's 1025 crazy horse. This makes it the most powerful Dodge ever built from the factory.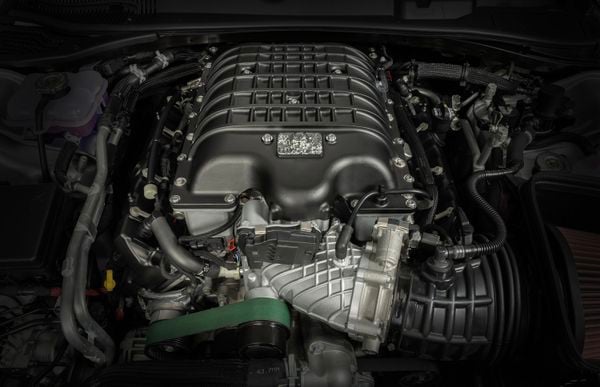 At least, if you fill the gas tank with E85. If you push the E10, the SRT Demon 170 will put out 'only' 900 American horses. The surprising thing is: all the power still goes, as befits the Competitor, to the rear wheels only. If you want to use all the power, you'd do well to fit special 315mm wide tires on 17-inch light steel.
Sticky tires
These are special and advanced tires for the drag strip, and they provide excellent traction. Then, when all the stars are in the right position, Dodge says the Challenger SRT Demon 170 sprints to 60 miles per hour (96 km/h) in 1.66 seconds. Crazy! The Tesla Model S Plaid does the same trick in 1.99 seconds (with regular tires, that is). Whether the Contender can live up to that remains to be seen. In any case, we are patiently waiting for the first pictures.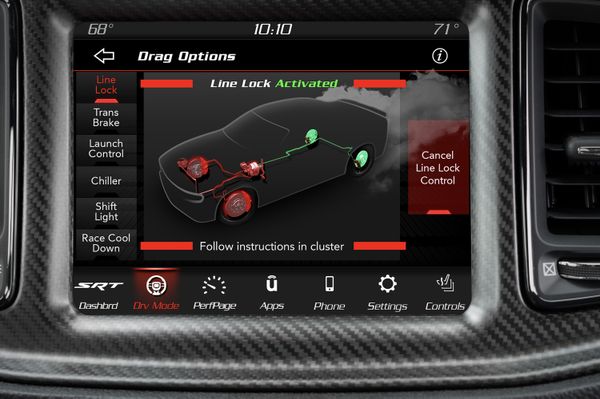 So the Dodge Challenger SRT Demon 170 is a wonderful farewell to a great series of muscle cars. That's why this crazy model is built in a limited edition. Although that's still fine. Dodge reports that it will build a total of 3300 units of the SRT Demon 170. 3000 of them remain in the US, 300 are targeted for the Canadian market. Prices start at more than 96,000 dollars, or less than 90,000 euros. Not too much things with too much power!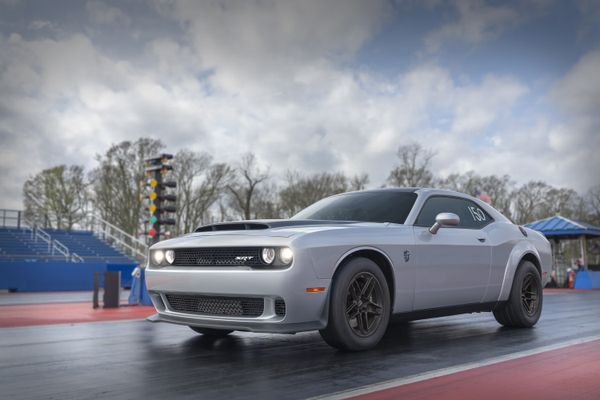 Did you see the mistake? Send us an email. We are grateful.