British Bentley has revealed total sales of 15,174 vehicles in 2022, up 4 percent from the previous record year. In this case, the off-road Bentayga was the sales engine. The continued popularity of SUVs has fueled interest in Land Rover's new range of off-road vehicles. Currently, the brand has collected 215 thousand. orders, and among them 74 percent. are used for Range Rover, Range Rover Sport and Defender, a brand new group of off-road models. From October to December, JLR's sales volume increased by 5.7 percent compared to the previous quarter and 15 percent compared to the same quarter of 2021. As 17 percent. US sales increased.
Lamborghini is also reporting a record year. The Italians beat the 2021 record by another 10 percent and produced 9,233 cars last year. The biggest sales were recorded by the Urus – 5367 units. The Huracan took second place with 3,113 units, followed by the outgoing Aventador with 753 units. Lamborghini's number 1 market is the US (2,721 units), China is number two (1,018), followed and Germany (808 copies), England (650 copies). and Japan (546 copies). In 2022, seven new points of sale were opened, with a total of 180 worldwide in 53 countries. The greatest growth (14 percent) was recorded by the brand in Asia.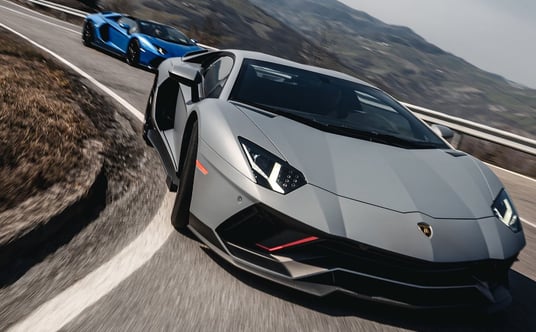 Lamborghini Aventador LP780
In 2023, Ferrari brings its first SUV – Purosangue, and as we know from unofficial sources, the Italian brand has collected orders for two years of production.and there are many more applicants. Ferrari thinks that the Purosangue model will account for 20 percent of the brand's production (more than 2.5 thousand copies per year), which means that it will also be an exclusive product with a long waiting period. This does not change the fact that Ferrari can also expect record sales in the coming years.