Let's go straight to the point with the most important ads. Perhaps the most popular Jeep of all time is the Jeep Wrangler, mother of all Jeep, the original finds plug. The Jeep Wrangler 4xe is now the highest-quality Wrangler and environmentally friendly ever.
And give the headline of this article a little extra information. As far as we are concerned, you are only a Jeep if there is a Jeep on the nose, and 7 other positions. If you do not consider this and still call yourself a Jeep, then that should be intended as a compliment to the Jeep.
Jeep Compass and Jeep Renegade 4xe as Hybrid Software already driving in the Netherlands. And later this year, the original, Jeep Wrangler, will be added to it. For all Jeep fans among us, good news, you can already order it in the limited and exclusive 'First Edition'. Really, from here we have to say, go see, fall in love, order and count the days. Because Jeep Wrangler 4xe Plugin Hybrid this is good in terms of its specifications only.
The most environmentally friendly fighter
Jeep calls this First Edition the Wrangler the most environmentally friendly ever. And that is not without reason. Anyone who has ever bought a Wrangler has not done so from an ecological point of view, no matter how often you come from nature with it. Great power and unique off-road performance costs extra fuel. We have to explain that to anyone.
With Wrangler 4xe, the Jeep is entering a new era because thanks to the use of Plug-in Hybrid technology, this Wrangler is being transformed into a Jeep that now respects the environment and is suitable for everyday use thanks to the electric motor and so on. also now with a clean drive. You could call it a revolution. If you said this 5 years ago everyone would look at you with a big smile. Malloot, you don't think the Jeep Wrangler ever … yes, so 2021 is the time.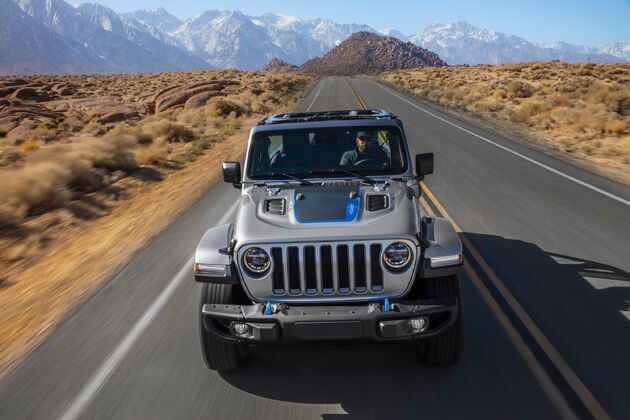 It is still one and the only and the most powerful

We really should talk about what the power of the Wrangler 4xe might be. Combining two electric motors, a high-voltage battery, a 2.0-liter turbocharged engine and an eight-speed automatic TorqueFlite transmission, the Wrangler 4xe has a combined output of 380 hp (280 kW) and 637 Nm of torque . The Jeep claims that this is the highest train ever ridden in a Jeep Wrangler.
In practice, this means that from now on you can fully charge electricity for your daily trip in the area. We have to say that having your own wall box is highly recommended. After all, that ensures that you always have extra energy when you leave. With a range of up to 50 km for electricity as well as fuel and efficient fuel consumption, you have a huge variety. The electric train is also integrated into the 4×4 system, further enhancing the Wrangler 4xe off-road performance.
Wrangler 4xe loading options
The modern Jeep Wrangler has an overdose of technology, driving assistance systems and safety. Flexible Traffic Control, Front-Warning Warning, Blind Location Tracking and Rear Crossing Road Detection, Auto High Beam feature on headlights (prevents incoming traffic) and rear-view camera with parking sensors front and back are normal.
It also includes Mopar Easy Wallbox for home charging and Meenekes cable charging for public (road) charging. With the provided Wallbox you can charge at home depending on the outlet & play code. This standard works with 2.3kW of power (if it is 10Amp installation at home). The wall box can work with a maximum power of 7.4 kW. For this you should Adjust your home installation to 32Amp and, of course, fast charging time is possible. The battery can be charged up to 80% within 2 hours.
For physical loading options, you will find a "Freight Planner" in the luggage compartment and car cover as usual.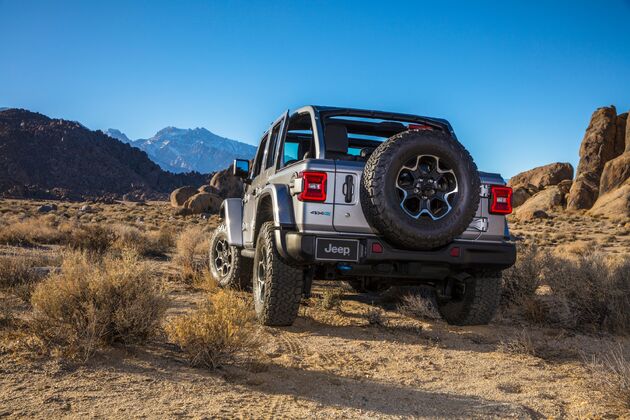 Jeep Wrangler 4x First Edition

Jeep Wrangler 4xe "First Edition" is available from order now (without deposits) and available in three colors: Black (black), Granite Glass (gray) and Bright White (white). The new model also comes with new driving modes: Hybrid, Full Power, E-save and special electronic driving features.
Options for controlling all settings and scheduling programs from Hybrid pages on a radio display are also common tools. These also include 18-inch wheels, full LED headlights, a hard cover for extra wheel, an 8.4-inch Uconnect NAV touch screen system, heated seats and a 7-inch TFT screen showing battery status and range. .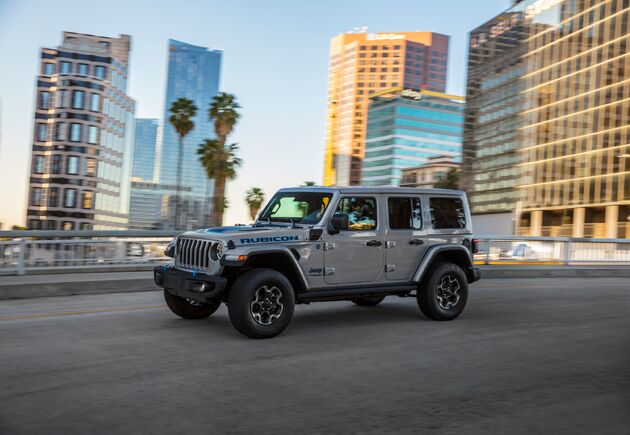 Henk de Hooge

Henk is a Web Entrepreneur, founder of the Dutchcowboys and also a technology and travel blogger, photographer, storyteller and above all a digital nomad ….