Jorge Brioso returned to Almeirim for a few hours to introduce his second son to his grandmother and ALMEIRINENSE TV did not miss the opportunity to talk to the former motorcyclist. Brioso, now 42 years old, shows an interest in cars.
Where has Jorge Brioso been and what has he been up to?
I've been riding around the Algarve for 15 years. Basically, I finished university, then I had a year working in America as a motocross rider, with my partner Joaquim Rodrigues, in Dakar, Heroes. At that time, the jobs were different, I was his physical trainer and, when I returned to Portugal, I ended up reconnecting with the physical preparation of athletes and health and well-being through gyms, especially in MyCenter, that is. complex game, in Faro, where I have been for 12 years.
And a motorcycle?
I started riding motorcycles around the age of six, competing at the age of 10 and finished when I was about 22. Since then, I have connected with some riders who are from the south. I even trained teams here in the Vale de Cavalos, Alpiarça, when I came from the United States, and when I went to the Algarve, I also worked with motocross kids. It has been a light task, because family and personal life do not allow me to be present at the race, as this turns into a continuous and tiring task, due to the fact that we must be present with the athletes, what to follow. they do, what needs to be improved and that needs more and more time from us.
At that time his work had good results. Why didn't you continue?
Because it is difficult to survive in the motorcycle world and, in Portugal, the support that exists for sports is for football. That, along with family pressure to continue studying, ended up making me go to college and get my degree. I lost almost four years, which was the decision for me to decide that it was no longer possible to continue the competition, since I had a lot of time to rest, and I realized that I was no longer capable.
His parents played an important role as they wanted the best for Jorge. Do you have any regrets about it?
I don't regret it at all. Joaquim Rodrigues continues to be a motorcycle racer, he participates in world competitions, namely Bajas in Dakar and other Bajas of the World, and I am glad that he was able to devote himself to the profession, as not many of our generation do. they have been able to succeed in the motorcycle and they have made this life. But I'm happy with the decision I made and I wouldn't change it, because it opened other doors for me, new experiences, new feelings and new knowledge.
Do you still ride a motorcycle?
Yes, and I end up being happier now than I was before because there's no pressure, no commitments and I can walk until I'm tired. I ride dirt bikes, scooters, and cycles because I also train and teach routes on the Algarve international circuit.
Among all these, do you go from two to four wheels, and from a motorcycle to a car, in this project that has recently emerged?
It came from the fact that I was connected to the race, which made me meet a lot of people, so to say that I do not regret my journey. One of the people I met was José Monroy, who owns P21 Motorsport, who brought the Porsche Cup to Portugal. And, in conversation, I said that I can't run on a motorcycle anymore, but I would like to ride a car, at least once in my life. He replied that one day he will race in the Porsche Cup. I had no experience competing, only on the instructional circuit, in normal cars and not in powerful cars and with little help in terms of electricity, but it was crazy and an experience that left me addicted from the first moment. And so it is, it was through José Monroy that the opportunity arose to do a test in June or July this year, at the Portimão racetrack, through the team that hosted me. I shared a car in that first race, I did one race and another driver did another, and from then on I became interested in trying to get funding, this is because motorsport is expensive. These are large amounts for each event, for each race, and that makes me, if I want to be there, I must have that amount, because that is a trophy designed for "Gentleman Drivers" and for the inexperienced and there are no salaries or teams. to pay the pilots, the pilots have to pay for the joke.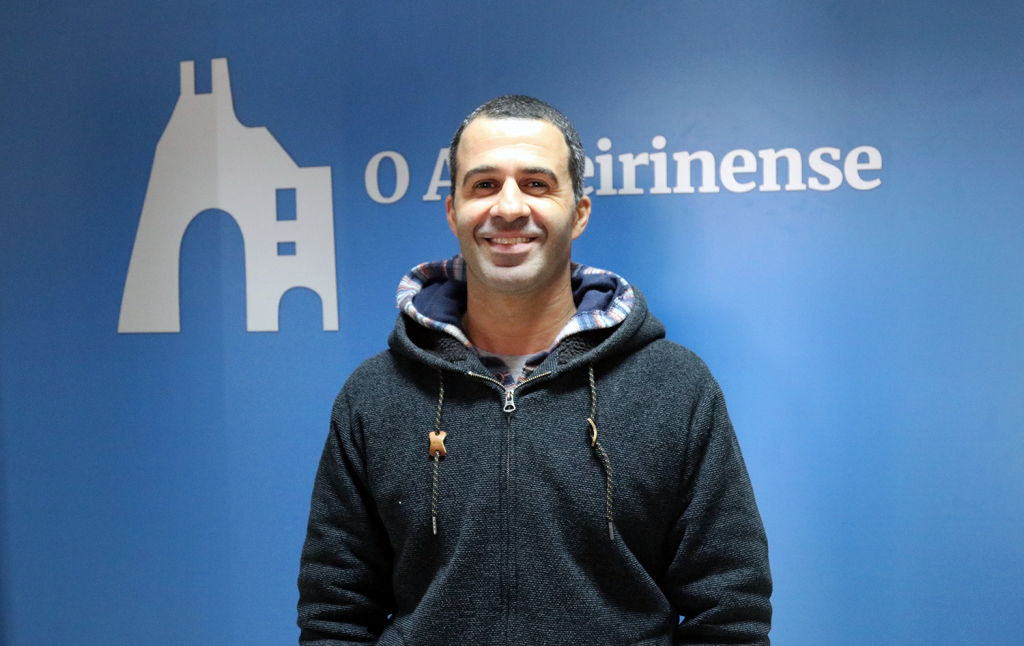 What are the results of the experience?
The first experience was a test in the 997, which is a version that competes with points in the Porsche GT3 Cup, and is very difficult to drive. I have never driven a car before and, on the first day of testing, I came home completely without energy, because the 997 has about 450 horses, without control, traction, without any electricity and I was left in that situation. The next day, I entered the race with more focus, I managed to make an amazing time, for what I thought I was capable of doing. Out of sixteen cars, I think I was 12th. I got a penalty for going through the yellow flags over the speed limit because it was all new to me and I was excited and my adrenaline was really loud. So this punishment made him start last. I ended up 14th but I felt like I could have done more. In the second position I had, already with the version that will compete now, 2023, which is the 991, a more powerful car but more quiet to drive, and, more quietly, I made a good time, I was inside. 7 or 8 in sixteen or seventeen cars are there. I was very excited and I thought I had a chance to progress, a lot to learn, and that it would bear fruit. And so it was. Then there was only one race until the end of the year, which was in Estoril. In every race I participated in I was in a different team. At Estoril I was in a car, which unfortunately was not very good, it had a mechanical problem that we could not solve and it made me unable to do well which I thought I could do, but thanks to the Safety Car and the punishment of my opponents, I ended up winning the guest class in Estoril. It wasn't my merit, as their cars were faster than mine, but I finished with the gold key, won the class and it was funny.
And now what's next?
Well, now I am fundraising for the next season, 2023. I got help from friendly companies, restaurants, apartments and a garden company. Solgarve, Casavostra Pizzaria and Greenflux. Then, in this second race, I already had a lot of support, which was thanks to them that I was able to participate, and I would like to leave my thanks and gratitude, which were the companies from here in Almeirim. Sopa da Pedra de Almeirim, Casas do Ambiente, Work Permit and Speed ​​Senses. It was these four companies that supported me and it was thanks to them that it was possible to do these final exams. Next year everything is open. The championship has six races, in Portugal and Spain. It is the Iberia Cup, it will be the first year for the cup to be official as Porsche, Porsche Sprint Challenge Iberica. It changed the name that transcends borders to all that exists around the world. The Porsche Mobil One Cup accompanies formula 1, which is like the pinnacle of the Porsche Cups, and it is our ambition to get there one day, not now because practice and experience are needed. Next year I will try to do these six races and the budget is expensive. One person to do an all-inclusive trip is about 15,000 euros per trip. The six races would be around 90,000 euros and it's a lot of money, but I believe I'll get a good share of sponsors, and we'll see how it goes.
What to leave a message for people from Almeirin who know you well?
I want to hug everyone. It's always nice to see my friends again. Despite being in the Algarve for 15 years, my heart will always be from Almeirin, the roots are here. Next year, it will be in Portimão and Estoril and anyone who wants to go see it is invited. And, as I tell everyone, don't stop dreaming because I never thought this would be possible and it became a dream come true. To the little ones who don't know me, believe in your dreams, to my colleagues in the 40s, believe too, and to the elders, thank you for all the teachings and strength you gave us and I depend on you. your support for next year.