The Lamborghini Veneno Roadster is one of the rarest examples with only nine examples built and one being offered for $9.5 million as the second car built.
Black in color with green details, the Lamborghini Veneno Roadster in question has 9,500 kilometers on it and can be considered, among nine, a unique example, as each car produced had its own specifications.
With an exposed carbon fiber design, the Lamborghini Veneno Roadster is a unique car, built between 2013 and 2014, with only four coupes added to the nine converters.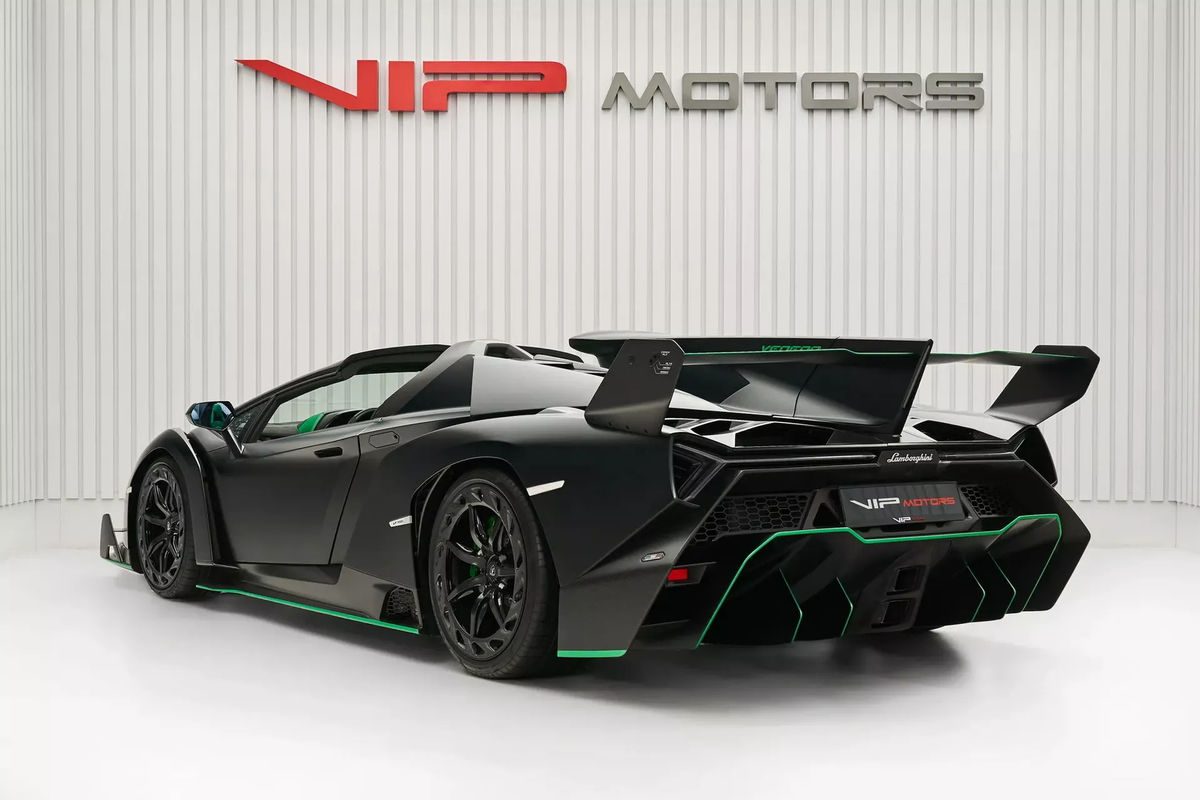 Based on the Lamborghini Aventador, the Lamborghini Veneno Roadster has a carbon fiber design and has the same V12 engine as the main car, with 750 horsepower and a two-speed clutch transmission and four-wheel drive.
The car in the ad is being offered by VIP Motors of Dubai, located in the United Arab Emirates, so it will need to be airlifted to a new location if it is not sold to someone in the emirate.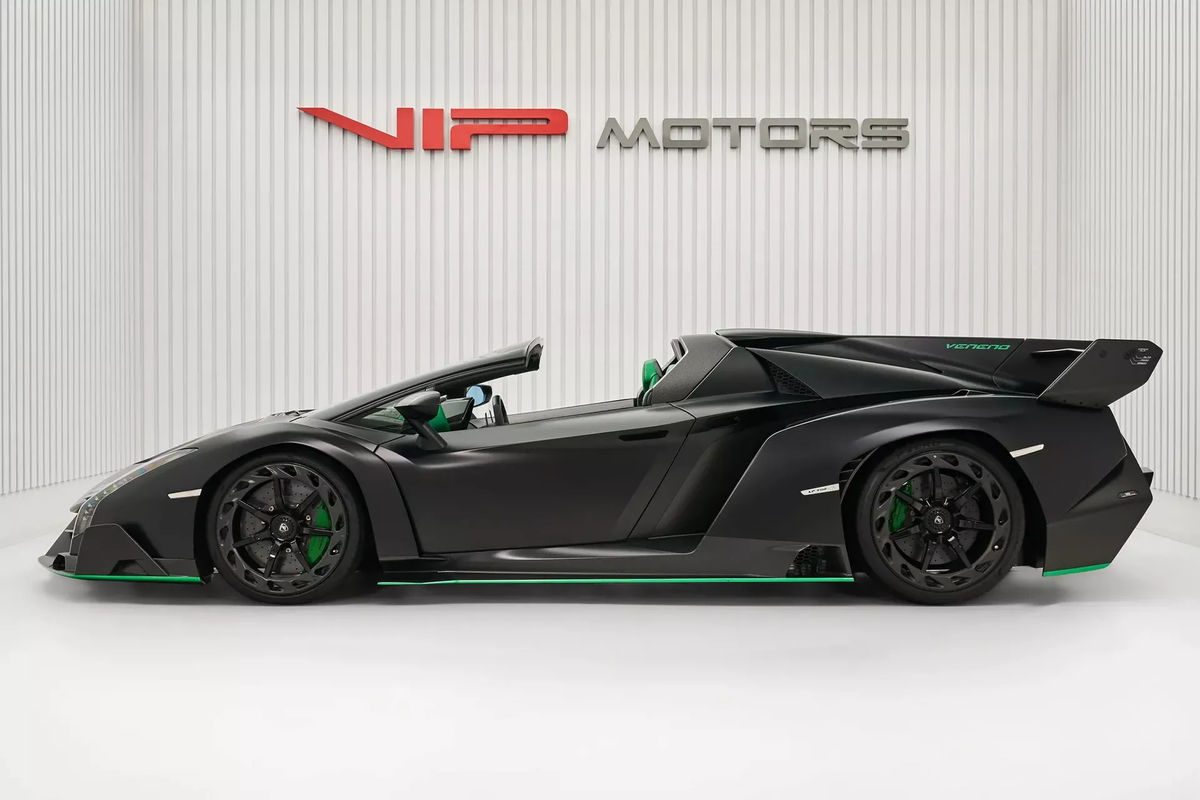 With its 6.5 V12 engine, the Lamborghini Veneno Roadster has 70 kgfm and its design is based on a racing car, and translated to the streets, and very attractive, with a carbon fiber monocoque and an aluminum front and rear subframe of the Aventador.
Sporting 20-inch forged alloy wheels at the front and 21-inch rear, the Veneno has wide spoilers that look like turbines and direct air to cool the car's carbon-ceramic brake system.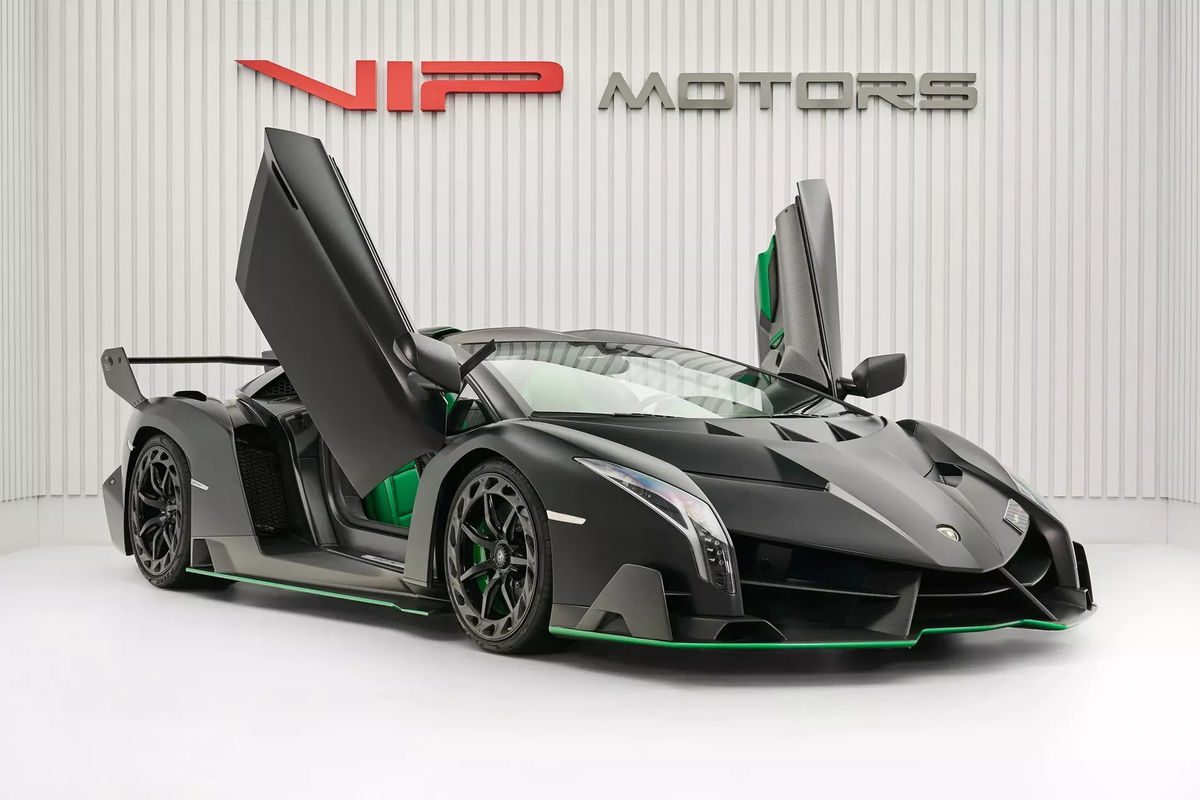 The Veneno also has a pushrod suspension system, as well as a 7-speed ISR automatic manual transmission that is also retained from the Aventador and includes a new "track" configuration to improve performance in the race test.
At Lamborghini, the Veneno is one of the most anticipated half-spin offerings.