So if you still want to take advantage of government payments for plug-in hybrids, you have to hurry. Because requests can be made during pre-approval – and not when the order is placed.
This eligible plugin combination will still be delivered in a timely manner:

Selected products in table overview

| | | |
| --- | --- | --- |
| | One to three month delivery/RRP from EUR 40,590, savings up to EUR 13,067/lease from EUR 167 | |
| | Delivery time four to six months/ RRP from EUR 47,390, savings up to EUR 5344/ on lease from EUR 237 | |
| | Delivery time five to six months/ RRP from EUR 80,000, savings of up to EUR 9,020 | |
| | Delivery time six to seven months/ RRP from EUR 38,900, savings up to EUR 12,252/ on lease from EUR 289 | |
| | Delivery time six to seven months/ RRP from EUR 45,100, savings up to EUR 12,522/ on lease from EUR 293 | |
AUTO BILD shows which plug-in hybrids have very short delivery times and, according to new car comparison site Carwow, can still be delivered on time – there aren't many anymore! However, some manufacturers offer guaranteed payments – even for delivery in 2023.

Mitsubishi Eclipse Cross: the dark one
Unfortunately, the word "eclipse" comes from English and means "dark"; a trait that fortunately doesn't do Mitsubishi justice.
Carwow lists the Eclipse Cross with a delivery time of one to three months. So if you want to use a plug-in hybrid for a short period of time, you should check out the Mitsubishi. The base price is 40,590 euros.
Mazda CX-60: newcomer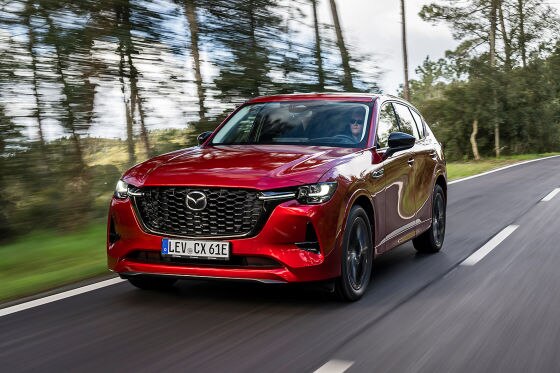 For an SUV, Mazda is breaking new ground on several levels. At 47,390 euros, the base price will be less than the competition. For comparison: the Mercedes GLC as a PHEV costs 56,109 euros in the basic version.
According to Carwow, the current delivery time is four to six months. Like Jeep, Mazda is guaranteeing a full refund if you order by September 30, 2022 — even if the CX-60 isn't delivered until 2023.
Jeep Wrangler: the outdoorsman

The base price is currently 77,500 euros. According to Carwow, people are currently waiting five to six months for a Jeep Wrangler. Accordingly, the Wrangler will be too late to receive the bonus. Unless otherwise specified by the manufacturer: Jeep guarantees a full refund if you order by September 30, 2022.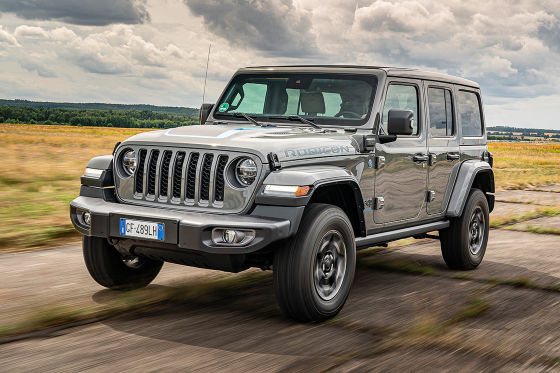 The drive train remained untouched in the Wrangler, so that thanks to the all-wheel drive Jeep continues to dominate the difficult terrain without any problems. The Wrangler is said to have an electric range of 79 km and has an output of up to 279 kW (380). hp) However, the Wrangler is not the best choice for fast riders through narrow streets.
Although it has more than enough power, the increased weight (due to the battery) is also noticeable in the damped steering wheel. The Jeep feels more at home in its natural habitat, between rocks and mud.
Jeep Renegade: reliable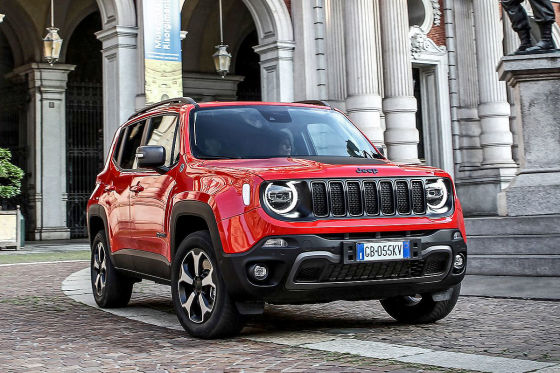 The SUV is available in four versions. In the base as "Limited", then follows "Upland", then "Trailhawk", and finally the top model is the Renegade S. For the base model you still have a choice between more or less power – you can choose between 190 or 240 hp. The other three versions only have larger engines.
60 hp The electric motor produces the remaining 180 hp from the combustion engine. According to the manufacturer, the Renegade plug-in hybrid should cover up to 50 kilometers on electricity. In the simplest version, the Jeep costs 38,900 euros, the top model is at least 45,600 euros.
Jeep Compass: the comfortable one

Like Renegade, Jeep Compass comes in four trim levels: "Limited", "Upland", "Trailhawk" and Renegade S. If you want less power, you should go for the base model with 190.
hp
Fall back. All others provide 240 system performance
hp
.
With a small engine, the purchase is of course also a little cheaper, the price starts at 44,100 euros. The top model Compass S costs at least 51,100 euros. Its electric range is said to be 50 km.