Autovisie is always looking for used cars for enthusiasts and that is why you go through the listings of the sales website Gasmetaal.nl. This time we found a very interesting Japanese: Lexus RC 300h.
When you think of fun driver cars, the Lexus RC 300h is not a style that immediately comes to mind. If a sports rider prefers to hit the road with a roaring V8 in RC F. Still, the 300h turns out to be surprisingly fun. Autovisie editor Peter Hilhorst took the Lexus RC 300h closer to the track in 2016 and put a hybrid version through its speed.
On the road with Lexus RC 300h
Combining a 2.5 liter and 181 hp gasoline engine with a 143 hp electric motor, the RC has a combined power of 223 hp. These are transferred to the rear wheels through a continuous variable transmission.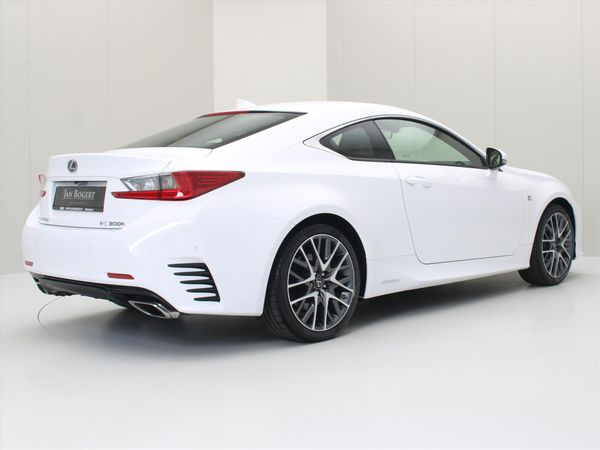 The Lexus RC 300h is not very happy because of its power, according to the test. "But in front of the rear axle there is a heavy battery pack and it shows when you turn it on. ESP can be turned off completely and that means a concert.
Just something different
In addition to entertainment, Lexus offers along with the RC 300h a comfortable car with more attractive design than its usual European counterparts such as the C-Class, 4 Series and A5. "Lexus has a very active body with many lines, corners, lumps and edges. Beautiful or not? Just say – it's a different option for any situation."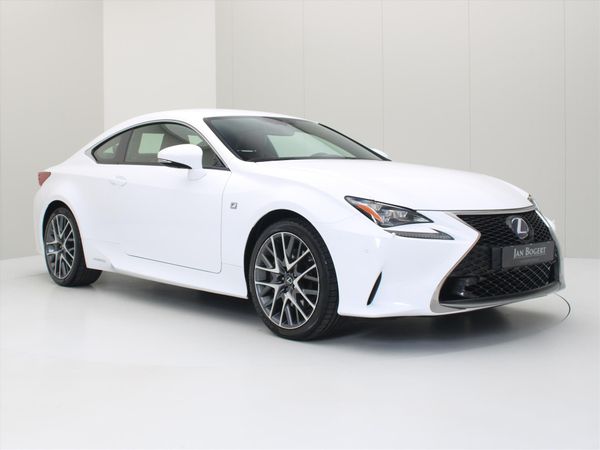 "Lexus' interior design is similar to that of a Japanese restaurant: light colored and plastic with bamboo motifs. It looks great. Benz, SK.). The biggest nuisance is the lack of a central rotating knife to drive the navigation system. You have to move your finger on the touchpad and tap.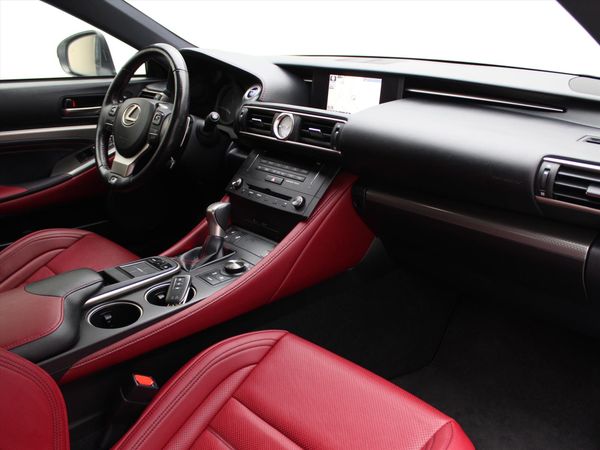 We got the Lexus RC 300h F Sport Line, the same one that was tested in 2016. The model is also this year and has run 124,650 kilometers over the past five years. Seller does not just ask 27 million for the luxurious Japanese.
Lexus' first PHEV: Lexus NX 450h + – Check
Did you notice the error? Email us. We thank you.
Information


February 15, 2022†

Electronic LFA is coming true, Lexus shows first pictures!

Used cars of up to € 20,000


7 July 2022†

You want this event: Skoda Superb 3.6 V6, value for money from head to toe

Half


July 4, 2022†

Events: three modern family small cars with a maximum of € 15,000 recommended

Shopping guide


July 3, 2022†

Shopping Guide: Mercedes-Benz GLE (2012-2019)

Half


June 27, 2022†

Events: three recognizable hatchbacks for less than € 7500 recommended

Half


20 June 2022†

Events: three luxury sedans recommended for less than € 5000

Half


19 June 2022†

Shopping Guide: Dacia Lodgy (2012-2021)

Half


June 13, 2022†

Events: three reliable budget vehicles for less than € 1000 recommended

Half


June 6, 2022†

Events: three weather-adjustable items for less than € 15,000 recommended

Half


May 30, 2022†

Events: Three Japanese station wagons sell for less than € 2500

Shopping guide


May 29, 2022†

Buying Guide: Fisker Karma event

Half


May 23, 2022†

Events: three nice and spacious guests for a maximum of € 10,000 recommended
var deniedConsent = tc_vars.didomiPurposesConsentDenied; if(deniedConsent.indexOf('cookies') == -1){
//SETTING VARIABLES var wpk_tags = dataLayer[0].Tags; if (wpk_tags != undefined) { var wpk_tags_array = wpk_tags.split(','); }else{ var wpk_tags_array = []; }
var sales_keywords = dataLayer[0].sales_keywords; if(sales_keywords == undefined){ sales_keywords=""; }else{ sales_keywords = sales_keywords.replace(/_/g, ''); sales_keywords = sales_keywords.replace(/&/g, '_'); sales_keywords = sales_keywords.replace(/&/g, '_'); }
if (typeof dataLayer[0].Site !== 'undefined') { var site_name = dataLayer[0].Site.toLowerCase(); }else{ var site_name=""; }
site_name = site_name.split(".");
//SETTING VARIABLES
var script = document.createElement("script"); script.src = "https://shared.mediahuis.be/cxense/cxense.autovisie.min.js"; script.type = "didomi/javascript"; script.setAttribute('data-vendor','iab:412');
console.log('ads: '+deniedConsent.indexOf('create_ads_profile')); console.log('content: '+deniedConsent.indexOf('select_personalized_content'));
if(deniedConsent.indexOf('create_ads_profile') < 0 && deniedConsent.indexOf('select_personalized_content') < 0){ document.head.appendChild(script); console.log('load cxense!!!'); }else{ console.log('NOT load cxense!!'); } if (dataLayer[0].show_banners == 1) { // console.log('fillSlots'); setTimeout(function(){ fillSlots(); }, 1000); } if(deniedConsent.indexOf('social_media') < 0){ var y = document.getElementsByClassName("social-media-no-consent-box"); var i; for (i = 0; i < y.length; i++) { y[i].style.display = "none"; } var x_fb_post = document.getElementsByClassName("fb-post-no-consent"); while(x_fb_post.length > 0) { x_fb_post[0].className = "fb-post"; }
var x_fb_video = document.getElementsByClassName("fb-video-no-consent"); var i; while(x_fb_video.length > 0) { x_fb_video[0].className = "fb-video"; }
var x_twitter = document.getElementsByClassName("twitter-tweet-no-consent"); while(x_twitter.length > 0) { x_twitter[0].className = "twitter-tweet"; }
var xi = document.getElementsByClassName("instagram-media-no-consent"); while(xi.length > 0) { xi[0].className = "instagram-media"; }
var script = document.createElement("script"); script.src = "https://platform.twitter.com/widgets.js"; document.head.appendChild(script);
var script = document.createElement("script"); script.src = "https://www.instagram.com/embed.js"; document.head.appendChild(script);
var script = document.createElement("script"); script.innerHTML = "window.instgrm.Embeds.process();"; document.head.appendChild(script);
var script = document.createElement("script"); script.src = "https://connect.facebook.net/nl_NL/sdk.js#xfbml=1&version=v8.0";
var facebookDiv = document.createElement('script'); facebookDiv.innerHTML =`window.fbAsyncInit = function() {FB.init({ xfbml : true, version : 'v5.0' });}; `; document.head.appendChild(facebookDiv);
var my_awesome_script = document.createElement('script'); my_awesome_script.setAttribute('src','https://connect.facebook.net/en_US/sdk.js'); my_awesome_script.async="true"; my_awesome_script.defer="true"; document.head.appendChild(my_awesome_script);
}
} }
if (navigator.userAgent.toLowerCase().indexOf('cxensebot') != -1) {
loadAllScripts();
}