Designer Mark Stubbs, broadcaster and car enthusiast Ant Anstead and finally Formula 1 World Champion Jenson Button & hairsp; –   these are the three main ones that we owe back to Radford & hairsp; –   car company that created unique body styles until the 1960s.
The new investors wanted to breathe new life into the old story and make a good deal at the same time. After all, retro style and modern classics are experiencing a real revival. This is how the Lotus 62-2 Radford was born, which is nothing more than a modified Evora, inspired by a Lotus car from the 1960s.

A stylish body, which combines excellent aerodynamics with details and a classic color scheme, thus hiding a completely modern solution. The most important thing here is of course 3.5 liter engine, which, thanks to modifications, can provide more power than in the serial Evora, although much depends on the version.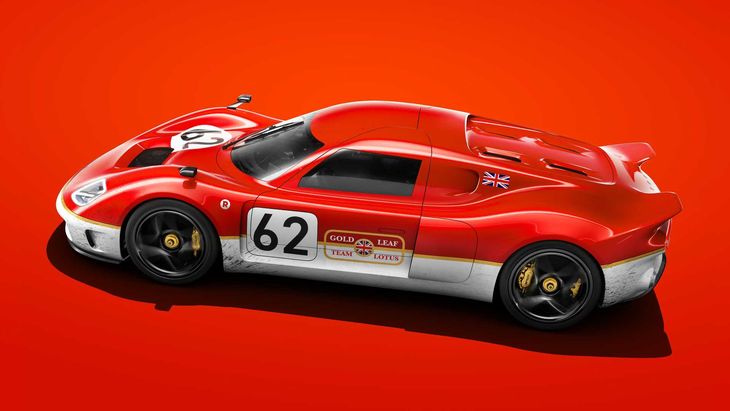 Customers will have the option of a Standard variant with a standard 430 HP, more powerful engine, a more than 500 HP Gold Leaf version and an extreme JPS & hairsp; –   where the power can even exceed 600 HP. The gearbox also differs & hair; –   the base will be a 6-speed manual or optional gear, 7-speed dual clutch – Gold Leaf level by JPS. The latter also includes ceramic brakes.
The body structure and suspension have been strengthened and strengthened compared to the regular Evora. With that, the road weight of the car changes around 1 ton. Importantly, the equipment is also quite reasonable & hairsp, – & hairsp; multimedia with a 6-inch screen, Bluetooth and Wi-Fi connectivity.

The car will have only 62 copies. Because of its uniqueness, it is hard to assume that it will be fun for a cheap price, although the specific rates have not yet been revealed.