The Australian rider rejoined the Anglo-Austrian team after four years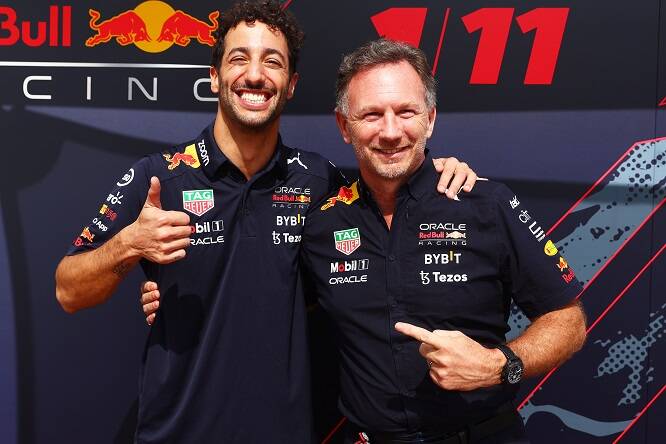 Given the negative presence of Max Verstappen, Daniel Ricciardo in the middle of 2018 he had rejected a new offer from Red Bull, accepting the court of Renault to try to make a big change in his career. But two years at the French team did not produce the desired results and for 2021 the Australian joined McLaren, however with a worse result – despite the victory at Monza – which pushed him off the grid for the next championship. Ricciardo, in an interview following the termination of the agreement with the British team for 2023, admitted that the problems that arose in the past two years made him completely lose his enthusiasm, explaining that he went into depression and felt the need to pull the plug. on System 1.
Helmut Marko spoke about the decision to hand the role of third driver to Ricciardo "He is very settled, he has already attended PR events with Red Bull. That's one of the reasons we brought it back". The Austrian consultant believes that Ricciardo will soon understand if his love for Formula 1 has returned: "From a distance it is difficult to judge what he missed. At Renault he was already in trouble. He will do one or two Pirelli tests with us soon and then we will see better". In an interview with the Germans of Sports1Marko also spoke about a possible management role with Vettel, indicating that talks with the four-time world champion are not imminent: "We are in touch, but at the moment he is in the Arctic with his whole family where he is spending his vacation. I think he will not be very responsive until March", noted the Austrian.