The McLaren Artura – McLaren's first series-built hybrid car – can leave the Dutch showroom for 235,500 euros. The thing is that no Artura goes on the road without a foundation. The surplus is many. But how expensive are those options? Entering the price list gives insight.
Critical Reduction Rates for Artura
McLaren continues to put together the Artura for the customer as transparently as possible. For example, there are already trim levels pre-assembled by McLaren, which are Performance, TechLux and Vision. All the 'packages' are priced at 7,890 euros. In fact, all those packages include nappa leather upholstery, contrasting stitching and mood lighting for the interior. The difference is mainly in the available colors and finishing materials for the interior. Nothing changes outside of the McLaren Artura.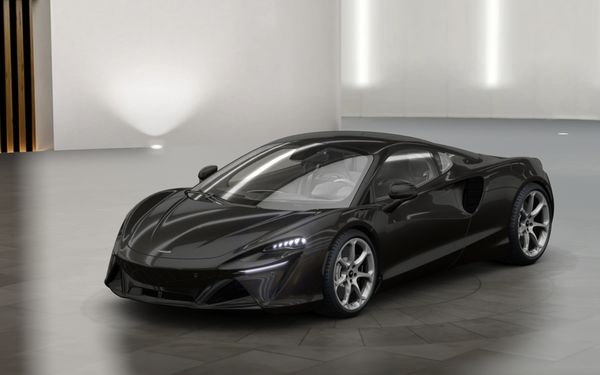 Option Packs
Then there are Option Packs, a bundling of various options. The most expensive is the Technology Package with a price tag of 7,630 euros. This package includes LED Headlights with Auto High Beam Assist, Bowers & Wilkins 12-Speaker Sound System, Road Sign Recognition, Intelligent Adaptive Cruise Control, 360 Degree Park Assist and Lane Departure Warning.
The Black Pack will cost you 3,240 euros and with the Gloss Black Interior Finish Pack you will get a lighter 1,290 euros. Of course, McLaren can always be customized down to the smallest detail. So we will not bother you with the Artura color palette, nor with the possible wheels. The differences in finish are huge.
The price of Artura's standard options
We will cover you for all costs, because conventional options are not cheap. Here is a summary of the most important additions:
Sports exhaust system: 4,070 euros
The Color of the Elite: 4,070 euros
Engine cover in titanium: 620 euros
ClubSport seats with adjustment optioncost 670 Euros
Steering wheel and Alcantara: 720 euros
McLaren logo floor mat set: 470 euros
10 Superlight alloy wheels: 5,700 euros
Finishing the wheel in Titanium Liquid Metal: 2,090 euros
Pirelli P Zero Corsa tires: 1,330 euros
Brake calipers in different colors: 1,680 euros
McLaren Track Telemetry (MTT) with lap timer and camera: 2,800 euros
Vehicle Tracking System: 930 euros
car cover: 650 euros
MSO: McLaren Special Operations
Just to clarify: these are still Artura's standard options. McLaren also has an extensive list of MSO options for the Artura. MSO stands for McLaren Special Operations, the name of the British sports car manufacturer's customization division. The MSO option list does not have the highest levels. Just look:
McLaren Artura MSO Options:
Carbon Fiber Interior Package: 4,890 euros
Color Defined: 8,660 euros
Door Glass Covers – Gloss Carbon Fiber: 2,950 euros
Front Fender Louvers – Gloss Carbon Fiber: 4,330 euros
Extended Sill Finishes – Satin Carbon Fiber: 4,610 euros
Harness Bar: 6,470 euros
6-Point Harness: 1,630 euros
Colored Seat Belts: 380 euros
Exterior Paint With Satin Finish: 23,160 euros
Bespoke Interior Trim – Premium Leather: 16,640 euros
50,000 euros in options
And so on. These are just a few more MSO options for the McLaren Artura. At least now you have an idea of ​​what McLaren is charging to fully taste Artura. With a little imagination you will soon have to pay more than 50,000 euros extra to put together the Artura of your dreams. But hey, if you can save 235,500 euros, then that fifty grand doesn't matter anymore. You only live once?
Did you see the mistake? Send us an email. We thank you.