Fuel prices are horrendous, whether with or without a government-imposed price brake. There are already rumors that the price of electricity for electric car charging will also increase. In 2022 you have to be creative when looking for potential savings on four wheels.

An unexpected savings opportunity could be the Mercedes 280/8 currently for sale on eBay. The classic car is described as being in top condition – and has been converted to run on LPG! Although LPG is also linked to the promotion of petrol and diesel prices, it is generally taxed better. Currently one kilo
LPG ready for less than one euro
get.
The seller confirms that the Daimler body is in excellent condition. According to information, the car spent its first life in California and probably did not come into contact with the winter of Central Europe. In addition, the Benz was sealed and preserved with wax. Mercedes has already passed the inspection of H license plates. The same applies to the TÜV.
The six-cylinder 280 delivers a full 160 hp. According to the seller, the original unit of the American market no longer works under the hood, but a "German" high-density engine. Why is not explained. But the seller should be able to answer this question.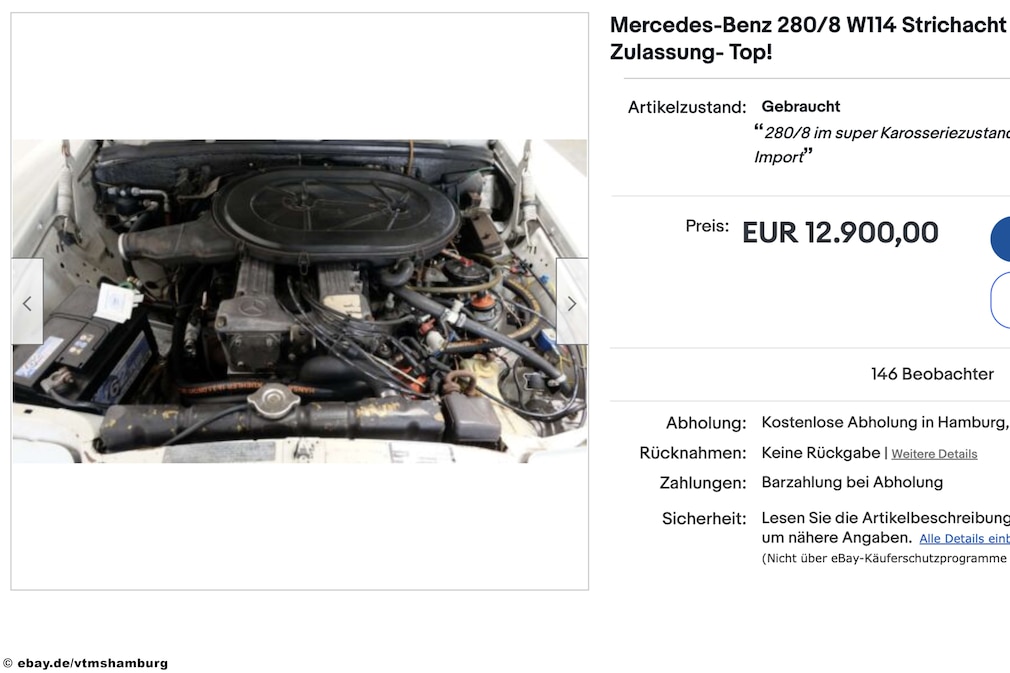 The gas system is registered to specification and works perfectly. Consumption is 14 to 15 kg of gas per 100 km. The price tag says 12,900 euros.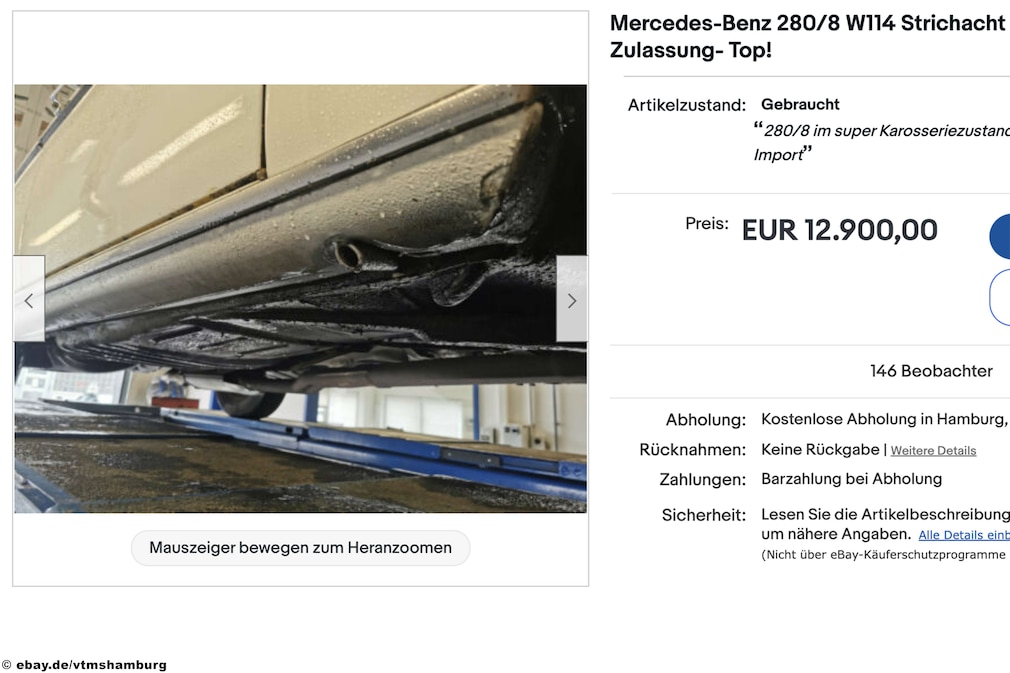 Here's what you should know about Stroke Eight before you buy it

Mercedes Strichacht is Daimler from the good old days. At that time, there was only a minimum as a standard, for luxury the list of options was there. The foot parking brake on the left side of the steering wheel and the "steering wheel combination switch" for the indicators, wipers and high beam are typical Mercedes.
W 114/115 inspires with many heads, but the back and legs are short. The six-cylinder 280 has plenty of power and can handle the Benz's approximately 1400 kg very well. If you brake hard from 100 km/h, the /8 will stop after about 45 meters.

There are enough copies on the market. But some are – let's put it mildly – embellished in the assessment of the situation. There is a risk of being caught by the blender. No car is left without this or that restoration.

For a good Mercedes Stroke 8 you have to invest five figures. Average cars are sometimes available for less than 10,000 euros. But then you need to look closely at the details. The number one weak point is possible corrosion.
In addition to bodywork, fans primarily look at the originality and condition of the interior. They affect the value.