Changes to the 4th line and consistency in net for the Leafs
Coach Sheldon Keefe had said he wanted to create a competitive element within his "bottom 6". Dissatisfied with Zach Aston-Reese's recent performances, the Maple Leafs had moved on a day before bringing back Joey Anderson. In seven games with the team this season, Anderson has scored 1 goal. The forward, however, posted a record 27 points in 30 games with the Marlies.
Zach Aston-Reese, Pontus Holmberg, Joey Anderson, Bobby McMann, Wayne Simmonds are all part of a rotation of players trying to make an impression and get a more permanent position.
Signed during the summer season, goalkeeper Ilya Samsonov is proving to be a successful bet so far for general manager Kyle Dubas. The Leafs goaltender was making his fourth straight start and was hoping to extend his home game streak to at least one point.
Ponto Holmberg makes his mark
Center Ponto Holmberg is getting a role with the Leafs. Since his return from the Marlies, the Swede has had an impact on the fourth line.
At the start of the game, Holberg took advantage of a long pass from Joey Anderson and put himself in front of the Rangers goalkeeper. His backhand shot easily beat Vezina Trophy winner Igor Sherterkin.
The wind is turning
The visitors leveled the scores in a funny way from the first minutes of the second half. Forward Filip Chytil scored directly after winning face to face. The shot seemed to surprise the Leafs goalkeeper.
The Rangers "kid line", consisting of Alexis Lafrenière, Filip Chytil and Kaapo Kakko, went there with tik-tac-toe at 6:31 and Chytril scored his second goal of the game. 16th place this season for the Rangers striker.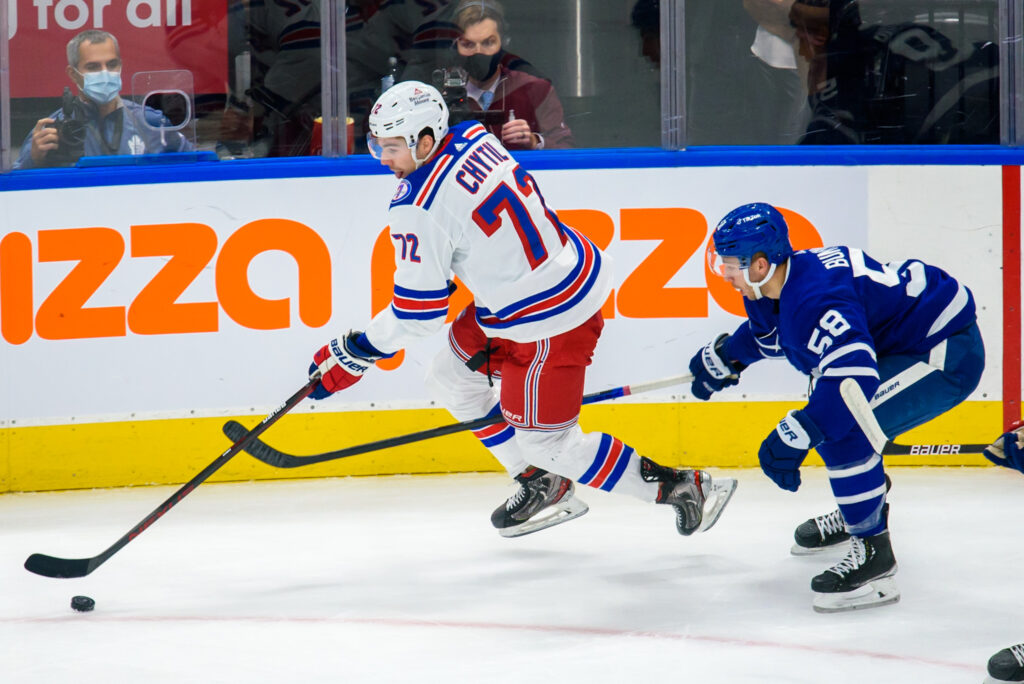 Liljegren balances for the Leafs
With a few minutes left in the game, the Leafs' desperation set in. Coach Sheldon Keefe sent out his big guns at the same time. We immediately saw Mitch Marner, Auston Matthews and William Nylander on the same line.