1000 HP – almost magical limit! In 2019, Ferrari unveiled the first hybrid version of the brand plug-in, SF90 Stradale. And Ferrari would not have been Ferrari if the model had not been a real advertisement for the competition. At the heart of the hypercar is a 4.0-liter twin-turbo V8, supported by no less than three electric motors.
System output: 1000 hp and 800 Nm of torque. With a weightless load of only 1570 kg, this results in a power-to-weight ratio of 1.57 kg per very impressive hp. But if that still isn't enough for you – Novitec has something to offer!
Novitec pushes the SF90 to over 1100 hp
Even the normal driving performance of the SF90 is from other planets: from 0 to 100 km / h in 2.5 seconds, 0 to 200 in 6.7 seconds and a top speed of 340 km / h. If one of the lucky SF90 owners ever complains about power outages, Novitec pushes the SF90 to over 1100 hp.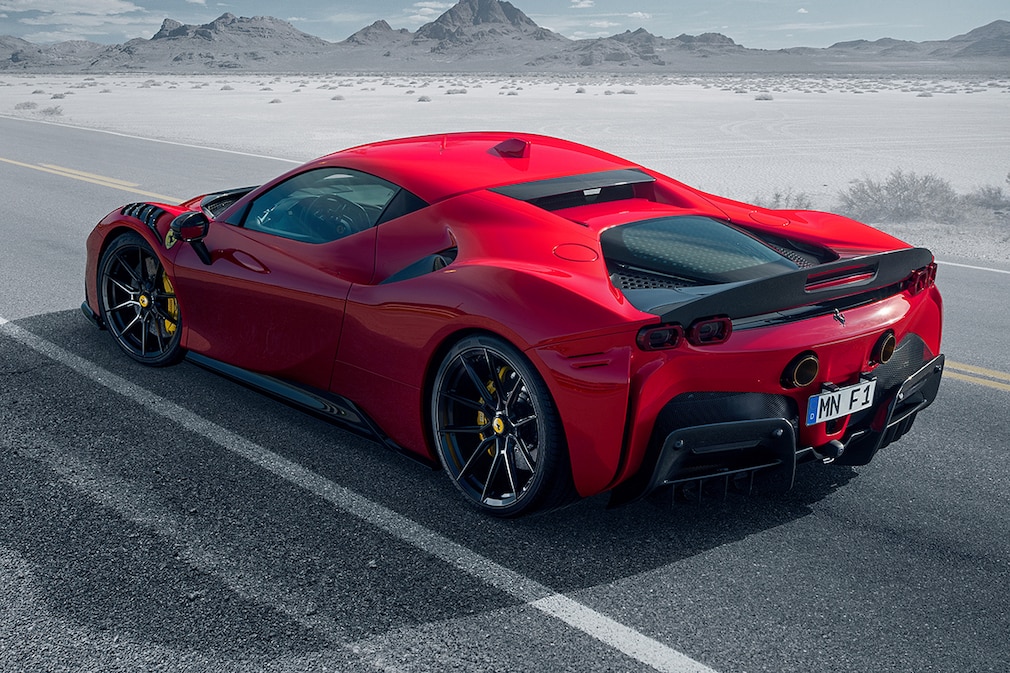 True to the slogan "a lot helps a lot", the Ferrari specialist installed two control modules called "N-Tronic", which, among other things, increase the pressure barrier to increase. Different exhaust systems with or without flap control and optional and pure gold coating are available separately.
With a 100-cell catalyst converter, the 4.0-liter biturbo performance should be increased to a maximum of 889 hp at 7300 rpm. High torque rises from 800 to 918 Nm.
0-200 km / h in record break of 6.3 seconds

Even though the air of improvement in these performance classes is very thin, the Novitec-modified SF90 can still get a tenth from it up to 100 km / h (2.4 seconds). 200 km / h from the stop after just 6.3 seconds. Search terminals only refer to top speeds as "over 340 kilometers per hour".
Attachments in visible carbon

Along with additional performance, Novitec also takes SF90 Stradale optical service. Among other things, front splitters, extra flaps for the front apron, accessories for the front hood, side skirts, duck-tail spoilers, diffusers and even front fenders and Louvres are available. All components are made of visible carbon.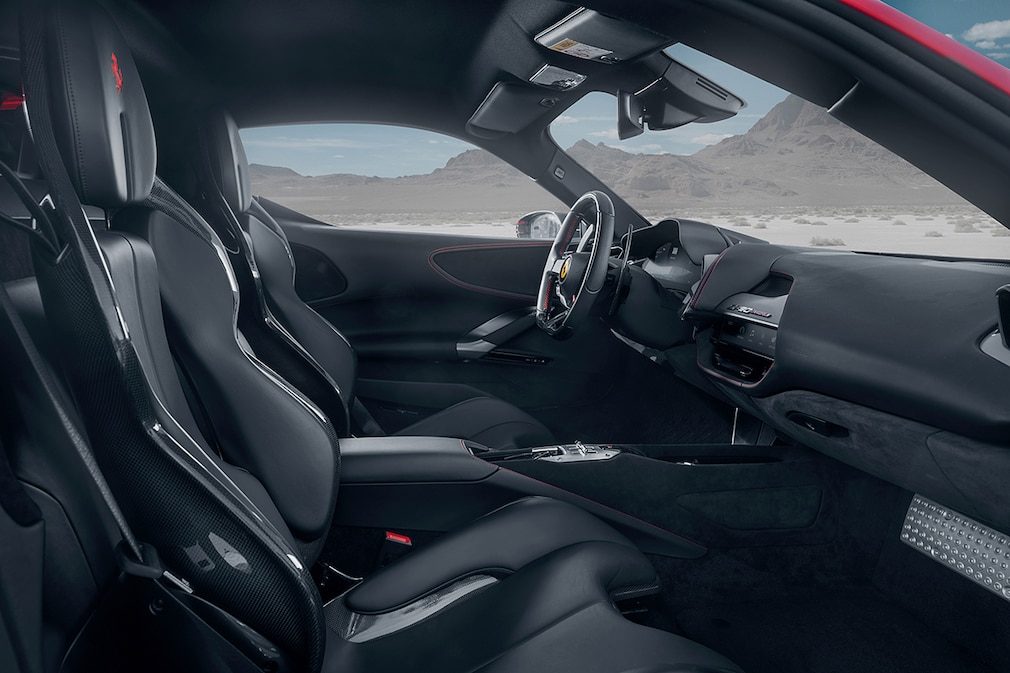 When it comes to wheels, Novitec continues its partnership with the famous American rim wheels manufacturer Vossen. For the SF90, forged NF10 wheels with a centralized loop look are available in dimensions 255/30 ZR 21 (front) and 325/25 ZR 21 (rear).
Alternatively, customers can also choose from various other sets of 20/21 inch wheels. Novitec reduce springs to ensure perfect draft.
There is no complete information on engine overhaul and additional parts. However, they should not be cheap, although that should take less responsibility for SF90 owners. Even the basic version of the Ferrari 1000 costs at least 430,000 euros; on
used car market
currently no SF90 under 500,000 euros.