Revving up the engines for the ultimate showdown, BMW and Mercedes have taken their large SUVs to the next level in 2023. The X5 and GLE are ready to rumble, but who will come out on top? It's time to compare these beasts on paper.
The BMW X5, with the sleek G05 factory code, and the Mercedes GLE, part of the W167 series, have both hit the mid-point of their production cycles after an impressive four years. However, a fresh model revision is an underway for 2023, and it's clear that both contenders have undergone some serious upgrades.
With a glance at the Munich car, the new year of construction is immediately evident, thanks to its bold new front design. As for Swabia's offering, even the most knowledgeable experts will need to look beyond the surface to uncover all the impressive advancements hiding under the sheet metal.
They may have gone under the knife, but these heavyweights still pack a punch with a whopping live weight of over two tons. The facelift may have given them a new lease on life, but the revised plug-in hybrids are breaking boundaries, tipping the scales at a mighty 2.5 tons thanks to their impressive batteries.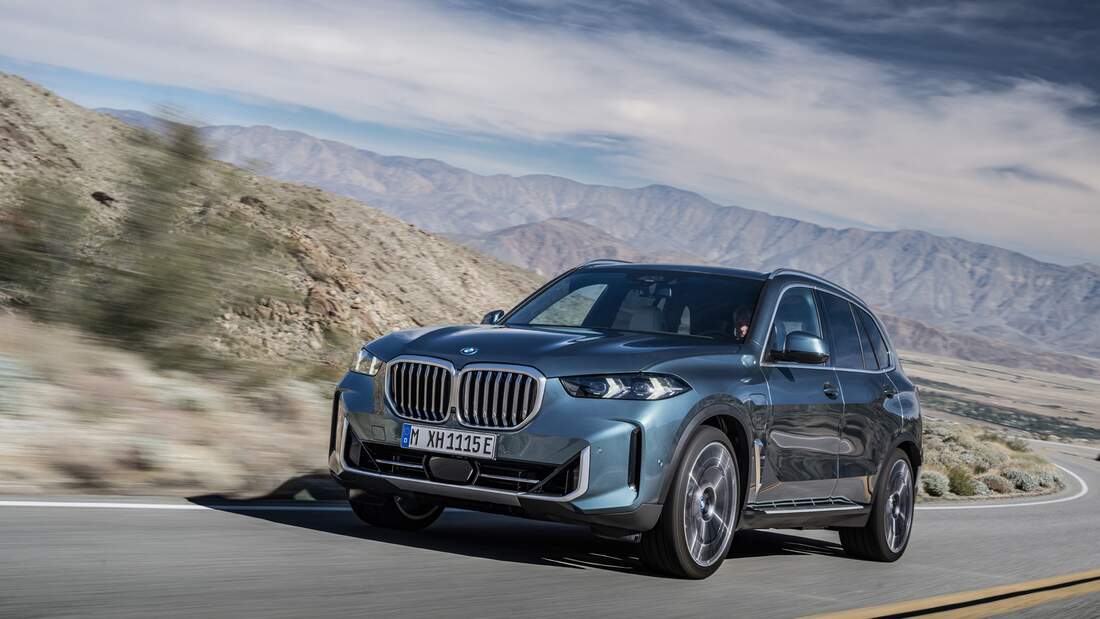 However, all that extra weight doesn't weigh them down, as they perform better than ever. Despite their imposing size, their exterior dimensions remain as grand as ever. The BMW measures an impressive 4,935 millimeters in length and 2,005 millimeters in width, while the GLE is just one centimeter shorter and 1,947 millimeters wide. These beasts of the road are not to be underestimated.
MBUX and assistants refreshed
Despite sharing similar exterior features, both SUVs possess their own distinct personalities. The fresh-faced GLE embodies the quintessential Mercedes elegance, where the familiar display reigns supreme atop the instrument panel.
The climate control is nestled comfortably beneath the air vents on the dashboard, while the gear selector lever beckons from its rightful place on the right side of the steering wheel. The result? A generously wide central console houses the infotainment system's control panel. As for all other functions – from seat adjustments to heating and ventilation – they're neatly tucked away within the doors.
Embarking on a fresh adventure in the new GLE is a one-of-a-kind experience that immerses you in a world of cutting-edge technology and unmatched comfort. You'll be greeted by a steering wheel that exudes sophistication and refinement, previously only seen in the GLS and S-Class. And the air vents, oh, the air vents! They are a sight to behold, gleaming with a chrome border, and the fins are crafted with galvanized metal that is both sleek and robust.
The color choices have been expanded to suit any mood, and there are new applications and equipment options to customize your GLE to perfection. The second-generation MBUX is an absolute marvel, boasting new displays and networking options that will leave you speechless. Plus, the voice assistant is smarter than ever before, making it easy to stay in control without lifting a finger.
It's not just the physical features that impress; the GLE can update itself over the air, meaning that new features and software are always available. This is a vehicle that keeps on giving, allowing you to stay on the cutting edge of technology without ever leaving your seat.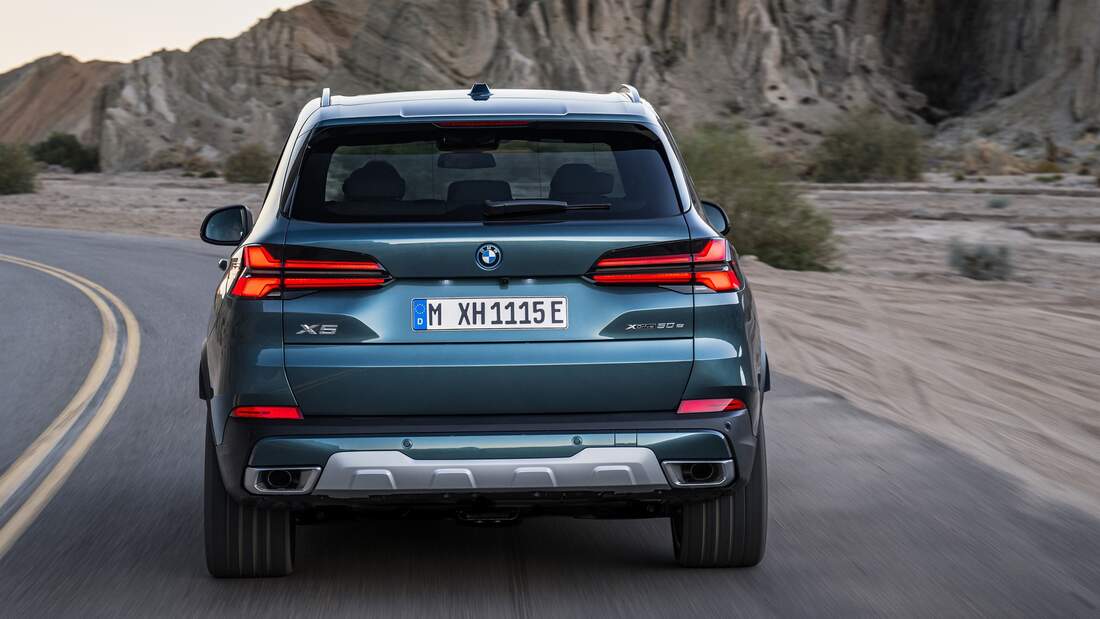 iDrive 8 with a curved display
The X5 has undergone a magnificent metamorphosis, shedding its old iDrive for the new version 8, resulting in a cockpit that is completely fresh and innovative. The centerpiece of this transformation is the stunningly massive curved display that replaces the former two-part screens.
This remarkable display may look like a single, broad screen, but it is actually comprised of a 12.3-inch instrument display and a 14.9-inch multimedia display, producing an experience that is as immersive as it is expansive.
This overhaul has also given rise to a completely redesigned instrument panel, featuring discreet, lower central fan nozzles, and the integration of climate control within iDrive/OS 8 has eliminated the need for separate control units.
Mechanical components, such as the rotary volume control and two quick selection buttons for anti-fog/anti-freeze for the windscreen and rear window, have been retained for their precision and utility. The new X5 cockpit is a marvel of modern engineering, providing drivers with an unparalleled experience that is sure to impress.
The center console is undergoing a transformation! With the facelift, the bulky shift lever has been ousted, making way for a sleek, sunken toggle switch in its place. But fear not, iDrive enthusiasts! The beloved turn/push button still reigns supreme as the ultimate control element in the console. And that's not all – the X5 and X6 boast a Sensafin surface for the instrument panel, a stylish ambient light strip featuring model lettering, and a luxurious fine wood decorative surface. Get ready to bask in the ultimate driving experience.
Trunks unchanged
As you embark on your next family vacation or road trip, the BMW X5 and Mercedes GLE stand out as the ultimate travel companions. With ample space for all your belongings, the Swabian boasts an impressive 825 to 2,055 liters of luggage room.
The X5, although slightly behind in terms of volume, makes up for it with its practical trunk details – a luggage compartment cover that seamlessly disappears into the loading floor at the push of a button, and asymmetrical rear seat backrests in a 40:20:40 ratio.
For those opting for the plug-in hybrid versions, the cargo spaces are slightly smaller, but with hidden battery compartments under the charging floors, you can enjoy over 100 kilometers of purely electric driving. While the X5's onboard charger may only have a 7.4 kW output, the GLE's standard 11 kW charger (three-phase) and optional CCS fast charging connection for 60 kW charging give it an edge in the charging game.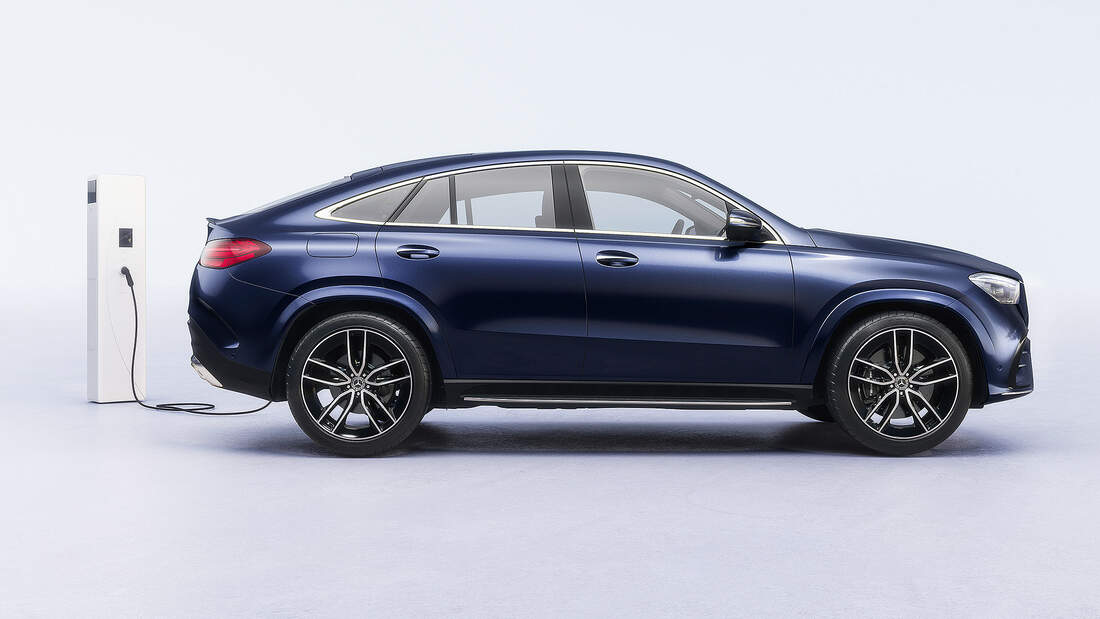 Freedom of movement and seven seats
Whether you're driving for hours on end or simply running errands around town, comfort is key. Both SUVs boast luxurious, large seats that offer a range of settings, air conditioning, and even massage options for front passengers. Even the basic models provide ample freedom of movement for all passengers, with the X5 now starting at the xDrive30d and the GLE at the 350e 4Matic. With these SUVs as your ride, you'll never want to leave the driver's seat.
Stick with the seats for a moment, my friends. The mighty BMW X5 xDrive40i and BMW X5 xDrive30d can be kitted out with an extra row of seats, should your brood require it. However, the sassy xDrive50e plug-in hybrid won't be able to accommodate your extra passengers, thanks to some nifty battery tech. And if you're eyeing up the GLE, you can opt for a third row of seats for a cool 1,000 euros – but hold tight if you've got your heart set on a plug-in hybrid, as it won't be an option.
Plug-in hybrids with more power
The hybrids, specifically, receive the most comprehensive and elaborate drive enhancements. In the X5 xDrive50e, the system's potency skyrockets an astounding 96 to 490 horsepower (360 kilowatts), and the maximum system torque sees a boost of 100 to 700 Newton meters.
The electric motor, which is integrated into the Steptronic transmission, accounts for this remarkable surge. It boasts a rated output of 145 kilowatts (197 horsepower) and a maximum torque of 280 Newton meters.
The integrated translation augments this torque to a staggering 450 Newton meters. When operating in pure electric mode, the X5 xDrive50e can reach speeds of 140 kilometers per hour, and in tandem, the two engines thrust the hefty 2,420-kilogram mass from a stationary position to 100 kilometers per hour in a scant 4.5 seconds. This is only feasible in hybrid mode, which is expertly regulated.
The GLE 400 e 4Matic's electric motor also receives a significant power surge. Its two-liter four-cylinder combustion engine yields 252 horsepower and 400 Newton meters and is complemented by a 100 kilowatt and 440 Newton meters electric motor.
The system's output culminates at 280 kilowatts (380 horsepower), and the highest possible total torque amounts to 600 Newton meters. The only available plug-in hybrid alternative is the GLE 350 de 4-Matic, where the four-cylinder diesel generates 197 horsepower and 440 Newton meters.
The electric motor, too, wields 100 kilowatts and 440 Newton meters. Ultimately, the 350 boasts an impressive 245 kilowatts (333 horsepower) and 750 Newton meters of torque.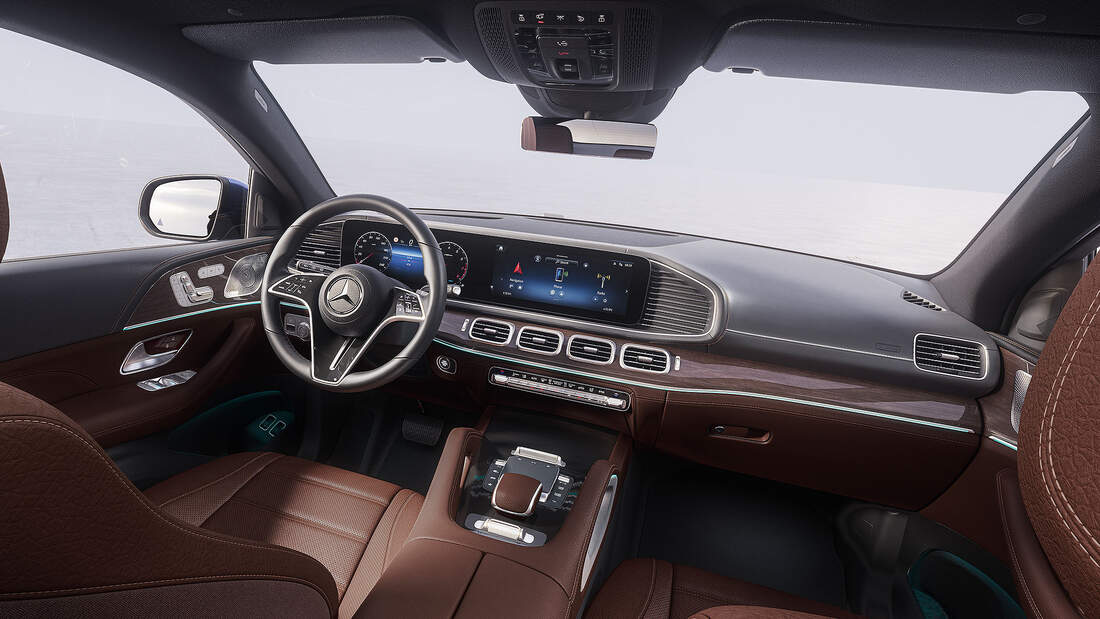 Classic drives electrified
The illustrious and distinguished Mercedes drive portfolio is further amplified by three astoundingly innovative mild hybrid models. In the remarkable GLE 450 4Matic, available exclusively in the formidable SUV variation, an awe-inspiring 381 horsepower three-liter six-cylinder engine combines forces with a 15 kW and 200 Nm electric motor to produce an unyielding powerhouse.
The GLE 300 d 4Matic merges this unfathomable might with a 269 horsepower two-liter four-cylinder turbo diesel, while the GLE 450 d 4Matic showcases a commanding three-liter six-cylinder turbo diesel boasting a riveting 367 horsepower.
Equally as impressive, BMW has implemented the pioneering 48-volt mild hybrid technology in all other model variants, complete with a starter generator seamlessly integrated into the standard eight-speed Steptronic transmission to manage the hybridization process.
This cutting-edge integration delivers a staggering 9 kW/12 hp and contributes a maximum torque of 200 Nm. Additionally, the 40i variations of both the X5 and X6 have the ability to travel short distances purely on electric power at extraordinarily low speeds, such as during the intricate maneuvering process.
Potent top engines
As the Mercedes AMG models bask in the glorious light of their facelift, the new BMW X5/X6 is proud to boast its top model, the xDrive60i. This beauty has undergone a V8 engine renovation, delivering an astounding 390 kW/530 hp – a true reflection of the former M50i.
Furthermore, its acceleration rate from zero to one hundred in 4.3 seconds remains untarnished. As for the X5M, it is not to be forgotten. The xDrive40i petrol engine is a six-cylinder that boasts an additional 35 kW/47 hp from its predecessor, rounding up to a total of 380 hp.
The diesel variant xDrive30d remains unchanged in terms of combustion performance at 210 kW. However, the starter generator raises the bar and increases the total output to 219 kW/298 hp.
Behold, at Mercedes, the two AMG top models, the GLE 53 and GLE 63, reign supreme above the already mentioned mild hybrid variants. The GLE 63, in particular, is a majestic 612 hp S version that is nothing short of breathtaking.
The GLE 53's six-cylinder in-line engine now enjoys a greater maximum torque of 560 Nm, thanks to a larger turbocharger, compared to the previous 520 Nm. The power output of 435 hp remains constant, reducing the sprint time by 0.3 seconds to an admirable 5.0 seconds. At an additional cost, the 53 can bask in the glory of the 63's chassis. The facelift has also given rise to several recalibrated driving dynamics systems, elevating its overall performance.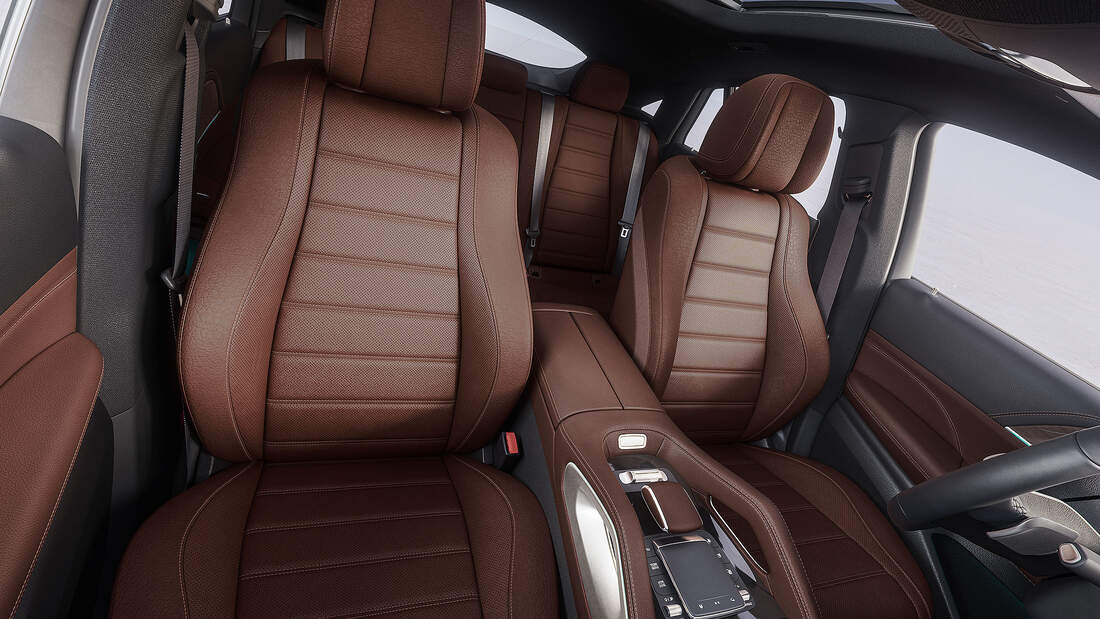 Air suspension is still optional
Within this category, four-wheel drive is now the ubiquitous norm. However, when it comes to the chassis, the consumer must make an assortment of consequential decisions. Fear not, as BMW has composed several fresh packages for this precise predicament.
Adaptive dampers are mandatory for all X5 models, yet the adaptive M chassis, though optional in most variants, boasts a perceptibly tauter feel. Those enamored with comfort will be pleased with the option of the two-axle air suspension, along with level control, available for a supplementary fee.
Mercedes, on the other hand, presents the Airmatic air suspension as an available add-on. Both manufacturers offer off-road packages that are fortified with underbody protection, ride height modification and specialized drive programs for the chassis and power distribution in all-wheel drive.
As these two SUVs are frequently used as workhorses, trailer loads of 3.5 tons and vertical loads of 140 kilograms are commonplace. With an added premium, the BMW can even steer with the rear wheels, thereby enhancing its ability to navigate corners and improve its ease of maneuvering. Alas, this feature is absent from the Mercedes.
Arsenal of modern assistance systems
As it pertains to the count of electronic aides and cautionary contraptions, the dueling adversaries offer each other nary a smidgen of leeway. They possess the capacity to autonomously brake, accelerate, and steer, particularly on motorways and in traffic standstills, and they even actively assist when shifting lanes.
This is contingent upon the corresponding security packages with all cutting-edge sensors having been procured. Seeing as how more and more of these aides are included as standard features, the BMW Driving Assistant Professional is an economical add-on, costing a trifling 1,670 euros.
Meanwhile, Mercedes has not yet released a pricing list for the novel GLE; the prior model's comprehensive driver assistance bundle cost an extra 2,892 euros.
Nevertheless, acquiring a fresh Mercedes GLE appears to be as cost-prohibitive as acquiring a BMW X5. Subsequent to the model update, the basic cost for the Munich-bred vehicle has soared substantially, with the xDrive30d now commencing at a staggering 86,300 euros.
The xDrive40i variant now commands 89,300 euros, whereas the M60i edition carries a price tag of 112,600 euros. As for the plug-in hybrid xDrive50e, no less than 92,300 euros must be disbursed. The Mercedes GLE 300d 4Matic starts at 85,055 euros, according to the configurator. The GLE 450 commences at a minimum of 95,455 euros, while the GLE 450 d has a price point of 97,979 euros at its most affordable.
The scintillating 2023 iteration of the BMW X5 and the opulent Mercedes GLE have undergone a thorough reimagining. Although the GLE's metamorphosis is subtle, the X5 boasts an entirely new aesthetic and a contemporary operating system, rendering it virtually unrecognizable from its predecessor.
Both models continue to offer an inexhaustible cornucopia of convenience, lavishness, and comfort. Regrettably, the sticker price for these exquisite specimens will be exorbitantly higher, with a whopping 85,000 euros being the base price for either model.