We wrote recently: things are moving in the premium segment of the E. Almost a month after Mercedes presented a preview Its new E-ClassBMW is raising the curtain on its latest 5 Series. So, the company's automotive sector can expect a good push.
Even if the choice is based on the 5 Series, as it offers its electric variant at the same time – in Mercedes, of course, you have to go to EQE for that. BMW therefore pulls back the cover like last year and Big 7 series. The car with which this new 5 Series shares certain visual features.
Subseries 7
Fortunately, the visitor wants to be more discreet: the grille – locked on the electric i5 – is not imposing, for example, although it can be highlighted as an option. The 5 Series also retains its sporty balanced profile, adopting the rear-mounted door handles and modern Hofmeister knob of the larger 7 Series.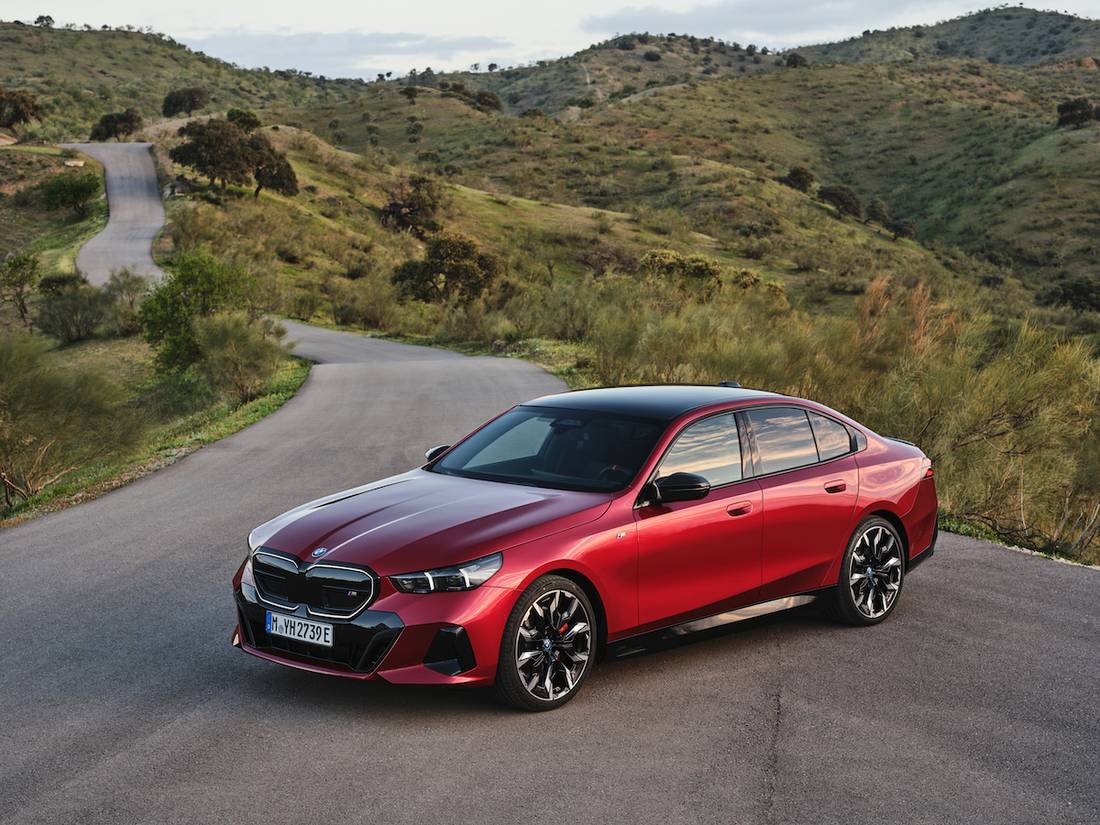 That's not all, because this new 5 Series also takes almost the same length as the previous 7 Series. It has increased by 10 cm, reaching 5.06 m in total. The width has increased by 3 cm, as has the height. The wheelbase increases by 2 cm, reaching 2,995 mm in total.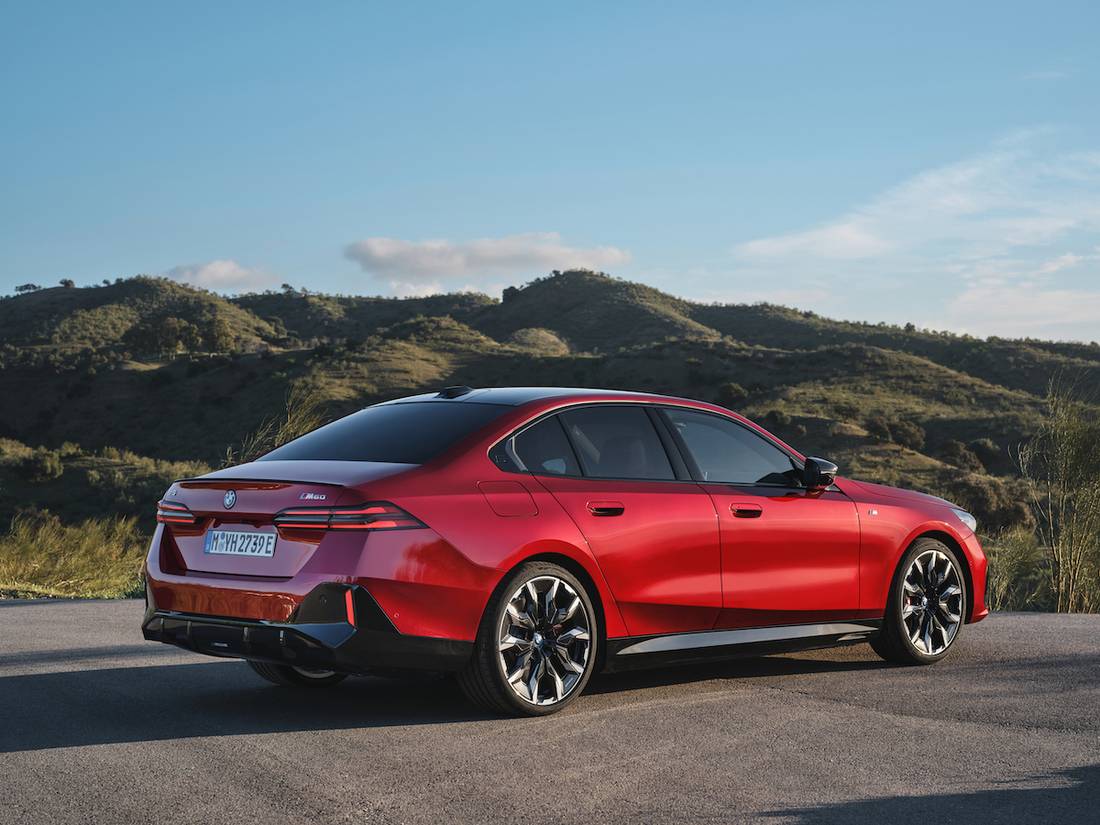 The interior of animals
Inside, the new 5 Series follows BMW's current style guide. So we get Curved Display, a curved combination of 12.3-inch digital instruments and 14.9-inch infotainment screen. The latter now includes climate controls, which give the dashboard a minimalist look.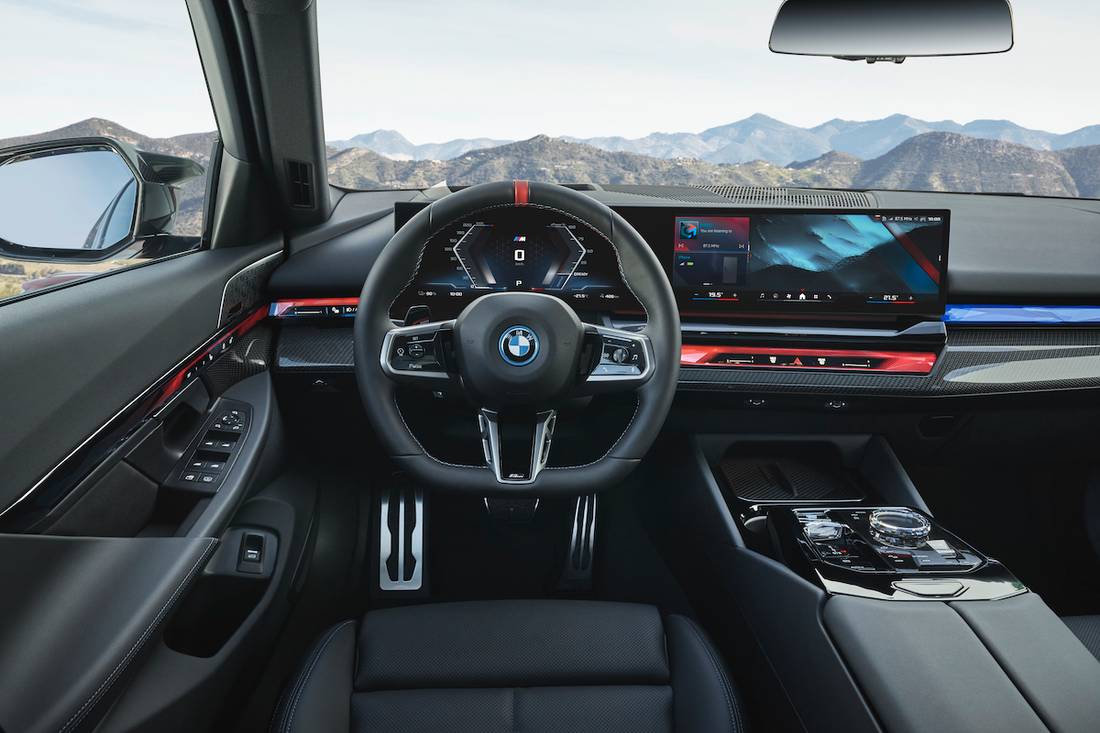 Like the 7, the 5 Series receives it as an option BMW Interactive Bar, a light strip on the dashboard that provides a sense of light and visual feedback. For others, sports seats are standard and the interior is dressed in animal-friendly materials. For comfort seats or leather upholstery, you will have to go through a list of options.
There is no plug-in hybrid yet
The electric BMW i5 is offered in two versions: eDrive40 (340 hp electric motor on the rear axle) and M60 xDrive (601 hp electric package with one motor per axle). Both versions are paired with a battery with a capacity of 81.2 kWh. This should give the base version a range of 497 to 582 km, and 455 to 516 km for the M Performance version.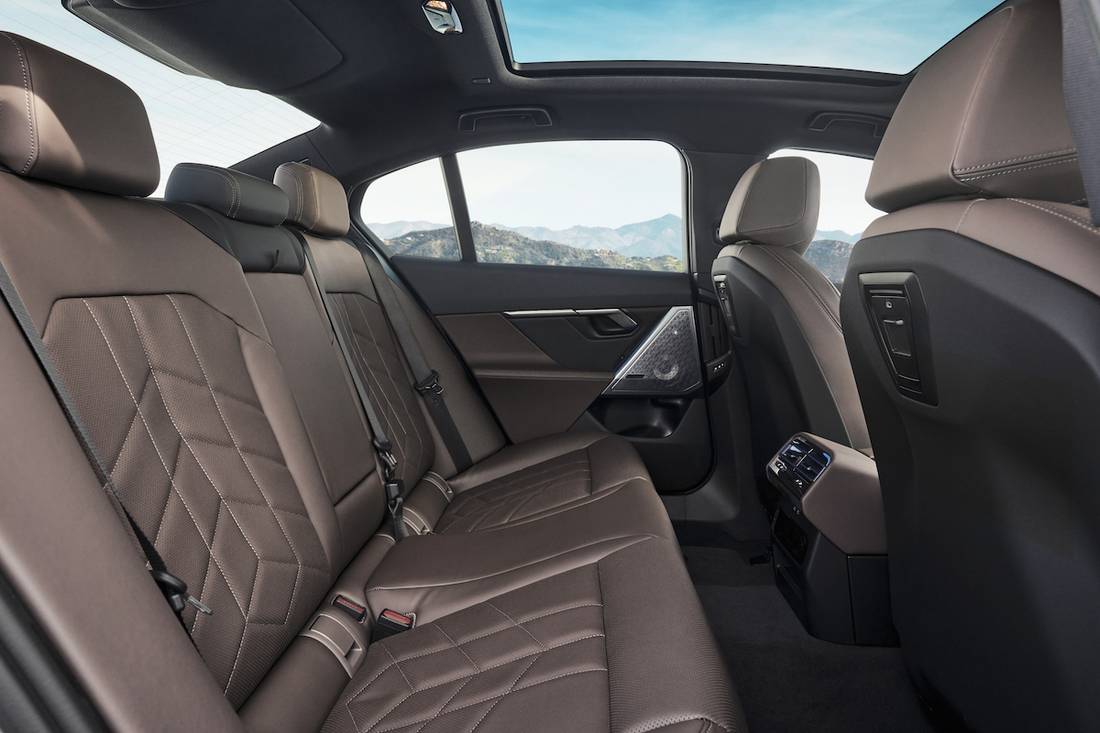 There are also 4 and 6-cylinder petrol and diesel engines, all small hybrids as usual. Currently, there are 520i (2.0 liter, 4-cylinder 208 hp), 520d (2.0 liter, 4-cylinder diesel 197 hp) and 520d xDrive. For plug hybrids, we will have to wait until spring.