BYD has officially unveiled it's new and highly anticipated electric car. The BYD Seagull is entering the scene with the goal of revolutionizing the emerging market of affordable electric cars. It costs less than 11,000 euros and boasts a range that exceeds 400 kilometers.
In recent days, the BYD brand has made headlines due to its official entry into the Spanish car market. This Chinese automotive industry giant has begun marketing electric cars in Spain, and it has an incredibly interesting product offering. It includes two SUVs and a luxurious sedan. At Motor.es, we had the opportunity to test drive the BYD Atto 3, the most affordable electric car that the Chinese brand will sell in our territory (for now).
Beyond the borders of Europe, BYD continues to work at full capacity on the development of a new generation of electric cars. These cars will stand out, among other things, for being more affordable. One of these innovations has just been unveiled. The new BYD Seagull has arrived on the scene, and it is expected to play a leading role due to the excellent balance it strikes between performance and price.
BYD unveils the new Seagull, an affordable electric vehicle designed to conquer the city. After numerous leaks and spy photos, the first official images and details of the new electric car that BYD hopes will revolutionize urban mobility have been released. The Seagull is now a reality and will be integrated into the Ocean family of BYD, positioned one step below the BYD Dolphin.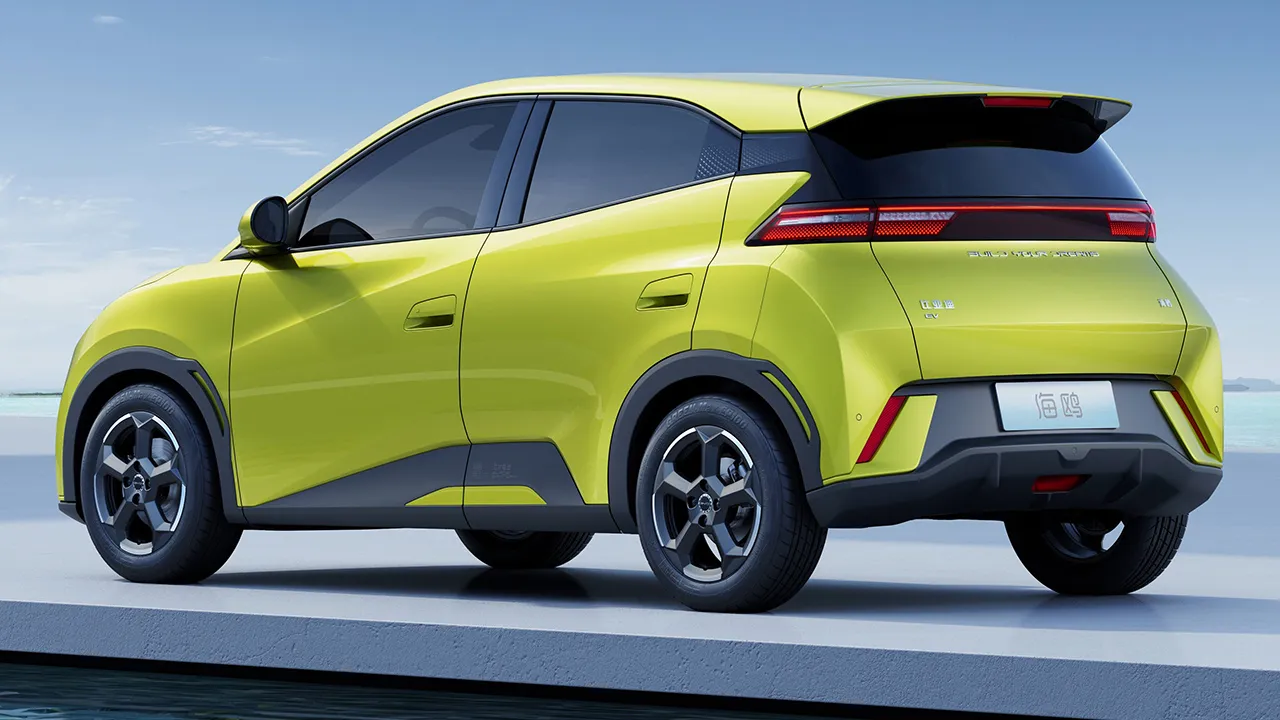 The exterior of the Seagull is based on BYD's new design philosophy and exudes its own personality, especially in the color in which it has been revealed. The door handles are perfectly flush with the body, and the closed grille highlights the importance of aerodynamics. Both headlight groups have very distinctive shapes.
The horizontal rear lights are also noteworthy as they are connected through a light strip. The roof spoiler and rear diffuser, combined with the wheels, add a sporty feel to the overall design.
THE MEASUREMENTS OF THE NEW BYD SEAGULL