Cupra Formentor, the first standalone model from Cupra, is set to undergo a minor facelift, as observed during recent testing at Nurburgring. The updated Formentor features a heavily camouflaged front fascia, concealing several changes.
Although the vertical slats on the grille are expected to remain unchanged, the spy shots reveal a new bumper and modified air intake. Interestingly, the updated grille showcases horizontal and vertical lines, seemingly reversed compared to the previous design. While further details are not discernible from the images, it is anticipated that the Formentor will receive new headlights and slightly revised taillights. Additionally, the logo at the rear appears to be concealed and larger than before. A photograph taken during the company's recent event provides a glimpse of the anticipated design of the 2024 Cupra Formentor.
Interior details remain scarce, but the current model boasts a 10.25-inch digital instrument cluster, complemented by a 12-inch infotainment system. These features are accompanied by sports seats, a sports steering wheel, and an ambient lighting system.
Regarding technical specifications and performance, no changes have been confirmed thus far. The current Cupra Formentor offers various powertrain options, including a base four-cylinder TSI 1.5-liter engine producing 150 horsepower (110 kW) and 250 Nm of torque. This engine can be coupled with either a six-speed manual gearbox or a seven-speed DSG gearbox. Equipped with the latter, the Cupra Formentor accelerates from 0 to 100 km/h in 8.9 seconds and achieves a top speed of 203 km/h.
Customers can also opt for the four-cylinder TSI 2.0-liter engine, generating 190 horsepower (140 kW) and 320 Nm of torque, or the TDI diesel 2.0-liter engine with 150 horsepower (110 kW) and 340 Nm of torque. Furthermore, a plug-in hybrid variant is available, featuring a 1.4-liter TSI engine, an electric motor, and a 12.8 kWh battery. This hybrid setup grants the Formentor a combined output of 204 horsepower (150 kW) and an electric range of 59 km.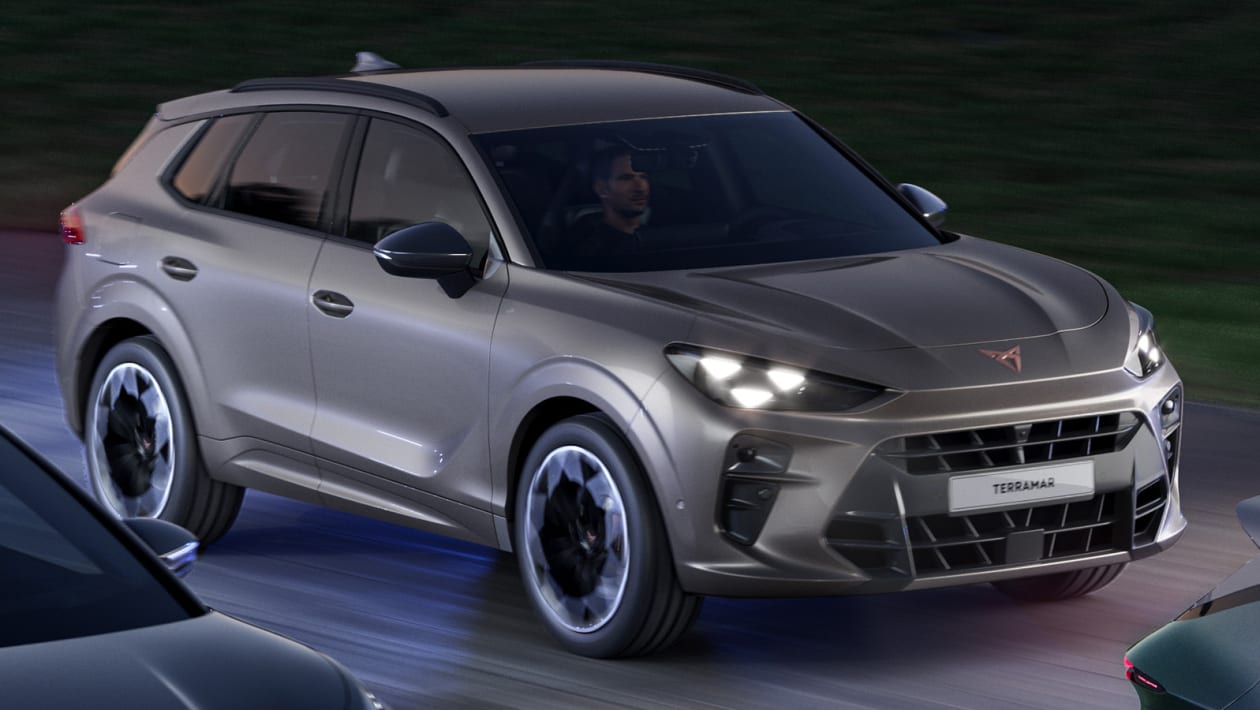 For those seeking more variety, the Cupra Formentor VZ offers three distinct powertrain options, including a high-performance 2.0-liter TSI engine producing 310 horsepower (228 kW) and 400 Nm of torque. Paired with a seven-speed DSG gearbox and an all-wheel drive system as standard, this configuration enables the crossover to accelerate from 0 to 100 km/h in 4.9 seconds and attain a top speed of 250 km/h.