The blue oval's portfolio of touring models is substantially broadened with the introduction of the all-new Ford Tourneo Courier Active. This variant is meticulously crafted for enthusiasts of a rugged off-road lifestyle, incorporating distinctive features that bolster its exceptional capability. Scheduled for release in 2024, this model will be available with three potent combustion engines.
At the onset of spring, Ford unveiled the next-generation Ford Tourneo Courier, an ambitious and highly sought-after commercial vehicle essential to the blue oval brand's intense competition with Stellantis for commercial vehicle dominance in Europe. While the American division currently enjoys a dominant position, the Franco-Italian counterpart remains keenly attentive, striving to deliver the final blow. However, a significant disparity exists between the two.
Within the light commercial category, Ford remains steadfast in its commitment to both conventional combustion engines and electric powertrains, thereby facing a considerable challenge. The most noteworthy revelation within this van lineup is the introduction of the spirited and specialized Ford Tourneo Courier Active variant. Diverging dramatically from its predecessor in terms of aesthetics, this cutting-edge design exudes an alluring charisma that effortlessly captivates attention, eclipsing its competitors in every aspect.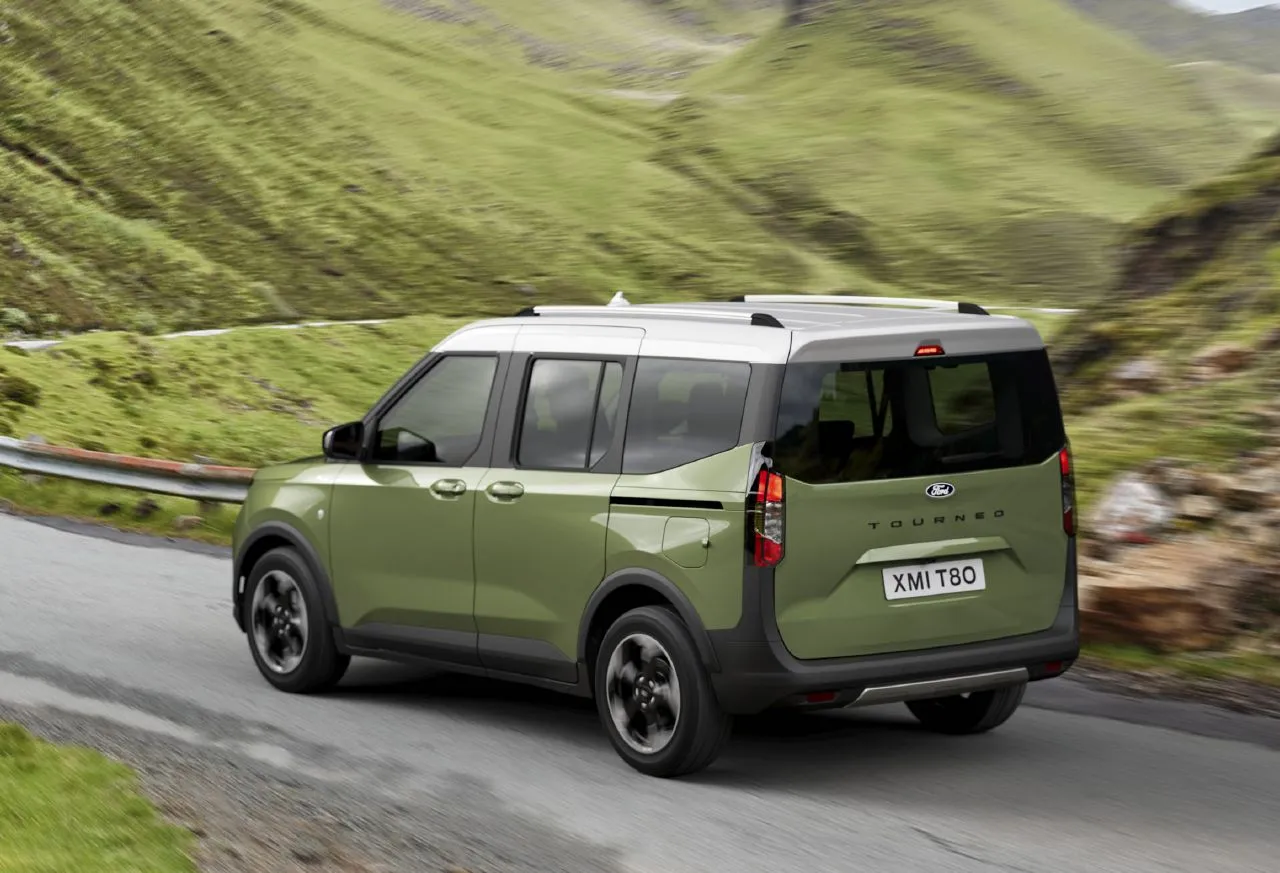 The Ford Tourneo Courier Active embraces a distinctly adventurous nature, setting itself apart from the new Ford Transit Courier through notable differentiating features. Notably, the side glazing exhibits a marked divergence, while the meticulously crafted front and rear aesthetics further contribute to its refined appearance.
Diverging from its more utilitarian van counterpart, this variant, positioned as the vanguard of the new generation of minivans, boasts state-of-the-art halogen headlights and an imposing radiator grill, which, regrettably, does not seamlessly integrate with the upper luminous strip.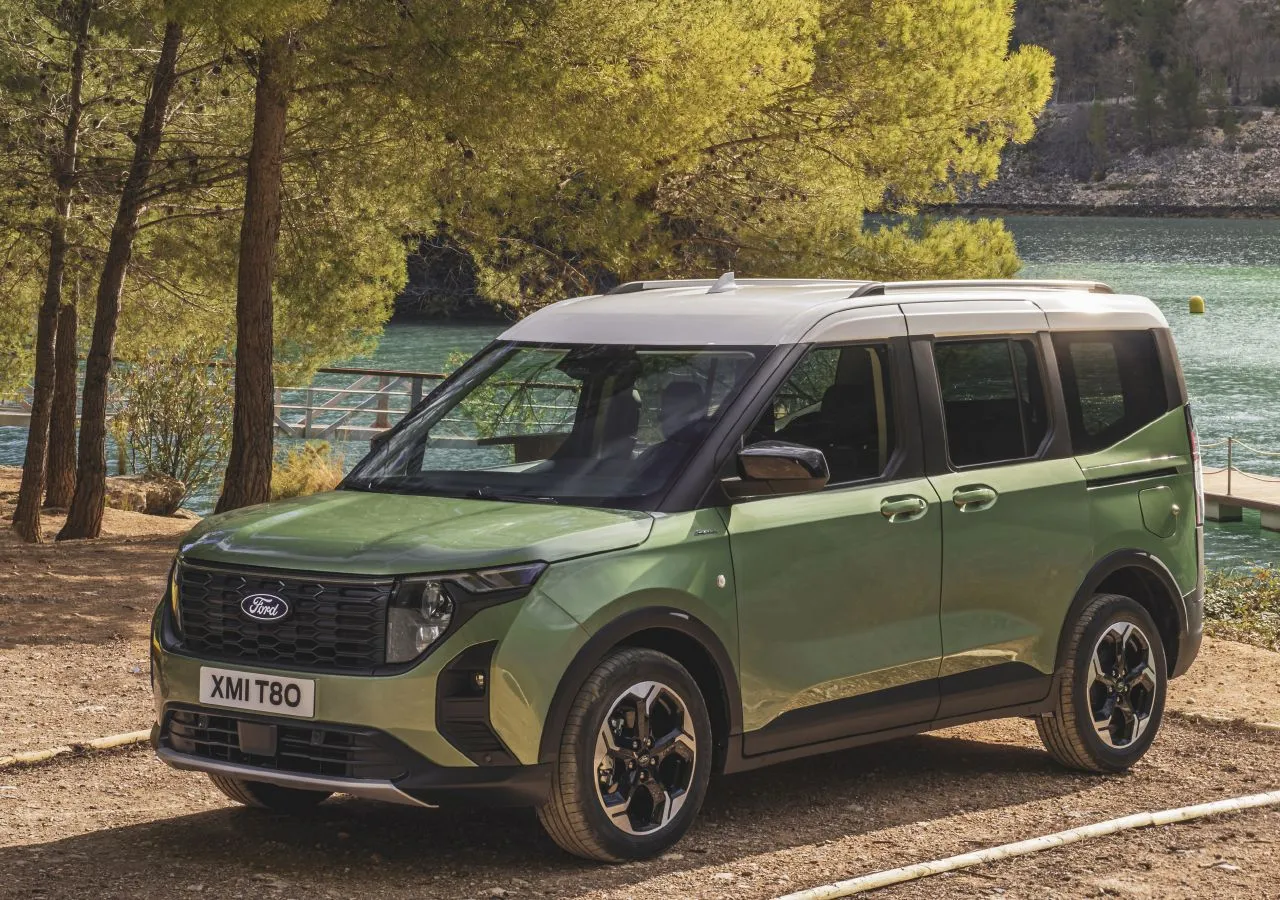 The grille, adopting a conventional design, showcases a black honeycomb pattern that aligns harmoniously with the lower air intake, wheel arches, side skirts, and rear bumper. The alloy wheels, in particular, exude an added sense of sportiness, setting it apart from the commercial model.
In contrast, the Tourneo Courier Active is endowed with two side doors and a capacious tailgate, granting convenient access to the trunk. Although the precise volume has not been disclosed, folding the rear seatbacks into 60/40 asymmetrical halves is certain to amplify the cargo capacity generously, potentially exceeding a voluminous thousand liters.