The imminent release of the Hyundai IONIQ 5 N draws near as the South Korean automaker unveils a fresh series of official sneak peeks of its premiere high-performance electric crossover at the Namyang Research and Development Center in South Korea. This cradle is the very birthplace of the first zero-emission model birthed by the sports division.
More than sixty days remain before the new Hyundai IONIQ 5 N can divest itself of the test camouflage shrouding it during internal tests. This highly-anticipated flagship variant of the company's debut electric crossover, developed by its sports division, remains steadfast in its commitment to a distinctive aesthetic and dizzying performance.
The peak version of the Hyundai IONIQ 5 range is poised to surpass all of its direct and indirect rivals, eclipsing not only electric vehicles in its category but also premium vehicles in higher segments. Although the automaker has yet to confirm a specific world debut date for the new IONIQ 5 N, the United Kingdom branch has alluded to it taking place at the Goodwood Festival of Speed. In the meantime, the automaker continues to tease the public with more advances on this novel vehicle.
This time, the Hyundai IONIQ 5 N makes its rounds camouflaged around the bustling city of Seoul and then makes an appearance inside special sound chambers at the brand's technical center in Namyang. Here, the vehicle's ability to withstand extreme temperatures, which can affect the behavior and condition of the battery, is tested.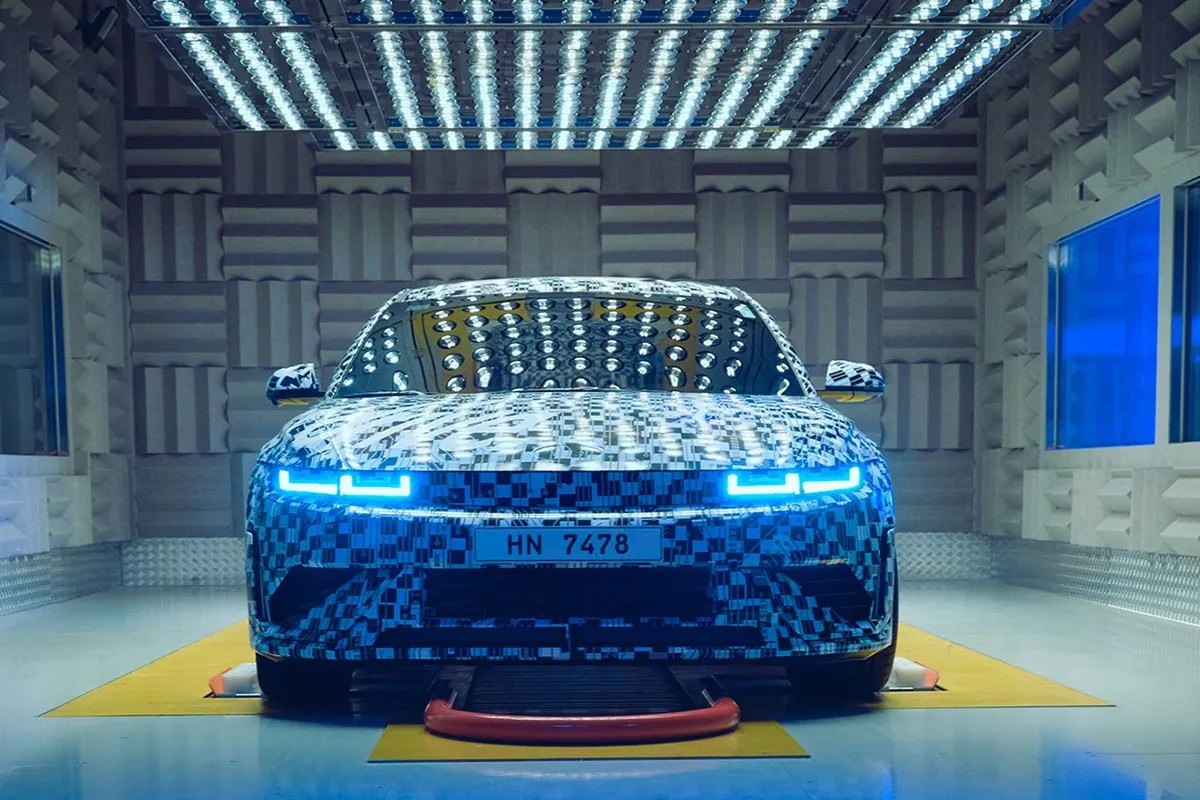 However, the highlight of the preview is the video showcasing the acceleration sound at full throttle. The sound is artificial, created using an electronic modulator that reproduces the sound of a combustion engine but with a more unique twist. This detail is crucial for a vehicle designed to entice potential customers, especially considering its drive configuration with two electric motors and maximum power output of 585 CV.
The latest iteration of the Hyundai IONIQ 5, dubbed the N variant, is an opulent and sizeable electric sports car. Its impressive power output, which is delivered instantly, will be judiciously managed by an all-wheel drive system, a force vectoring mechanism, and an electronically limited slip differential, ensuring that the vehicle's driving dynamics are top-notch, especially during cornering maneuvers. Additionally, those with audacious driving proclivities can indulge themselves with the "Drift Optimize" mode, which provides a unique and exhilarating driving experience. Nonetheless, the car's driving range of 420 kilometers may be inadequate if the operator is heavy on the accelerator, reducing it to a mere 370 kilometers.