It may not be in the interest of the manufacturers if parts of the car loosen in an uncontrollable way while driving. But that is what is happening now under certain circumstances. This is true for the widespread SUV models GLE and GLS from Mercedes-Benz. Because the trim pieces on the edge of the rear door window may not be attached properly, the trim pieces may come off. For example, if they hit the windshield of the following car, this can quickly lead to a serious accident.
Note from Mercedes GLE and GLS: trim pieces can open
Of course, Mercedes would like to avoid that and is now ordering around 470,000 GLE and GLS models into workshops worldwide. In Germany, this recall is believed to affect around 30,000 cars built between 2019 and 2022. They are used to check if the trim pieces are correctly placed on the window bar. If not, corrections will be made immediately.
At this point, however, it should be emphasized: After Announcements The Federal Motor Carrier Administration (KBA), which is monitoring the current recall, has not reported any incidents of property damage or personal injury related to improperly installed trim pieces. (KBA reference number: 012147 / recall campaign manufacturer code: 7490001)
A roof frame cover is optional on the Mercedes SL
The second recall concerns the Roadster Mercedes SL. Specifically, 795 cars built between 2021 and 2022 worldwide, of which perhaps around 300 are on German roads. The roof frame panel above the windshield may not be closed enough for these vehicles. This can also mean that it comes out suddenly while driving. If Mercedes technicians determine during the inspection that the car has such defects, additional adhesive is used in the relevant area of ​​the roof frame. That should be enough to fix the newly discovered bug.
In this case also, according to KBA, there is no information so far that accidents have already occurred in affected vehicles due to the loosening of parts. (KBA reference number: 012148 / recall campaign manufacturer code: 6590006)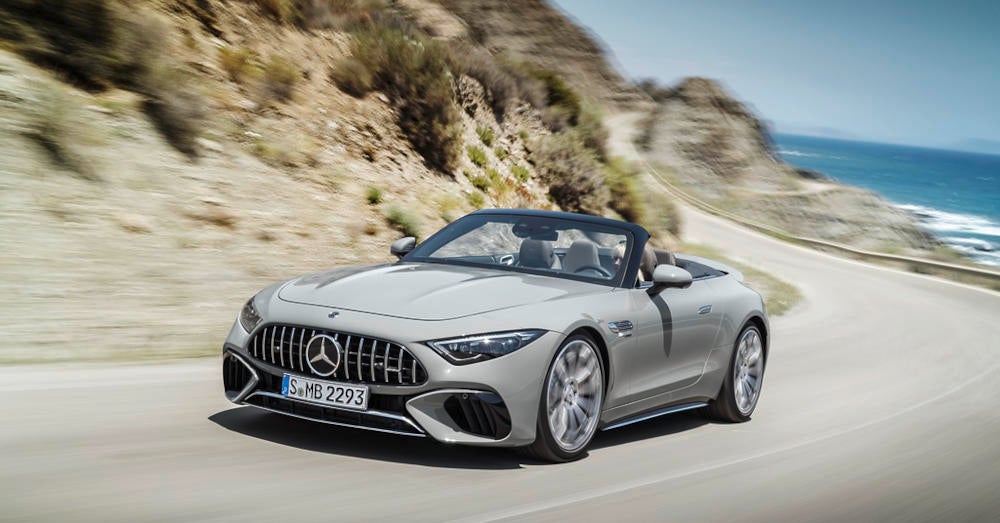 Contact number enabled
For both recalls, Mercedes has established a telephone number that drivers of affected vehicles can contact if they have any questions: 0080012777777 Alternatively, it is also possible to contact the nearest Mercedes branch.