(Motorsport-Total.com) – As the Formula 1 teams begin the second week of testing in Bahrain, we will see some changes to the cars. Between the two weeks of testing in Barcelona and Sachir, the race teams developed a lot and brought new solutions. One of them can be seen by Sebastian Vettel's Aston Martin team.
Aston Martin has a new rear view mirror in Bahrain
zoom
The AMR22 has a new design on the glass bezels that seems to be inspired by other models. The outer glass (red arrow) acts as a conditioner to improve the washing effect created by the angular body of the sidepod below.
Another glass brace is also used as an aerodynamic attachment (blue arrow) and in this case it positions the glass element to smooth the passage of air flow around it.
At the moment it remains unclear if Aston Martin had planned this design anyway, or if they copied something from other teams and adopted the design. Because we have already seen fast copying this winter – among others at Ferrari.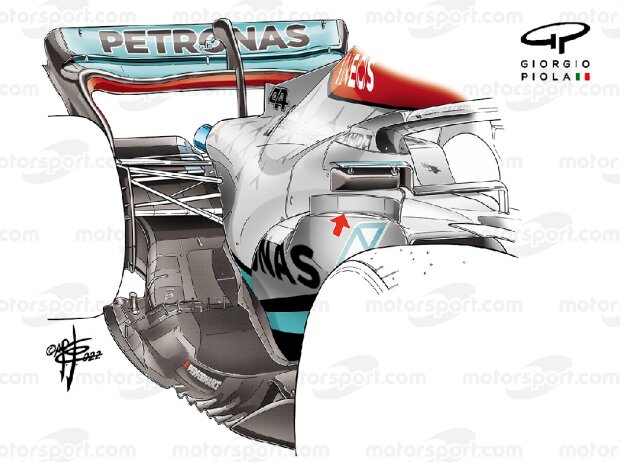 © Giorgio Piola
The Mercedes W13 has a similar solution zoom
The Scuderia admitted they saw something like a split winglet at the launch of the AMR22 and a week later presented its version at the launch. At the same time, the solution had already been run through CFD and wind tunnel, and its physical version had been built.
In the case of Aston Martin, one only has to look at Mercedes to know where the inspiration may have come from. The W13 also has a wing-like border around the glass housing, although this runs around the top edge rather than the bottom of the element.