Since it was first introduced in the early 1970s, the Volkswagen Passat has undergone numerous redesigns and facelifts. The newest model set to be released in 2023 is no different, with a completely new look that is sure to turn heads. Here is everything you need to know about the all-new VW Passat.
In terms of design, the 2023 Passat will be longer and wider than its predecessors, giving it a more aggressive stance. The front end has been completely redesigned, with a new grille, headlights, and bumper. LED daytime running lights and fog lights are standard, and the overall look is very modern and sleek.
Moving to the interior, the biggest change is the addition of a digital instrument cluster. This 12.3-inch display shows all of the important information that the driver needs to know, and can even be customized to their preferences.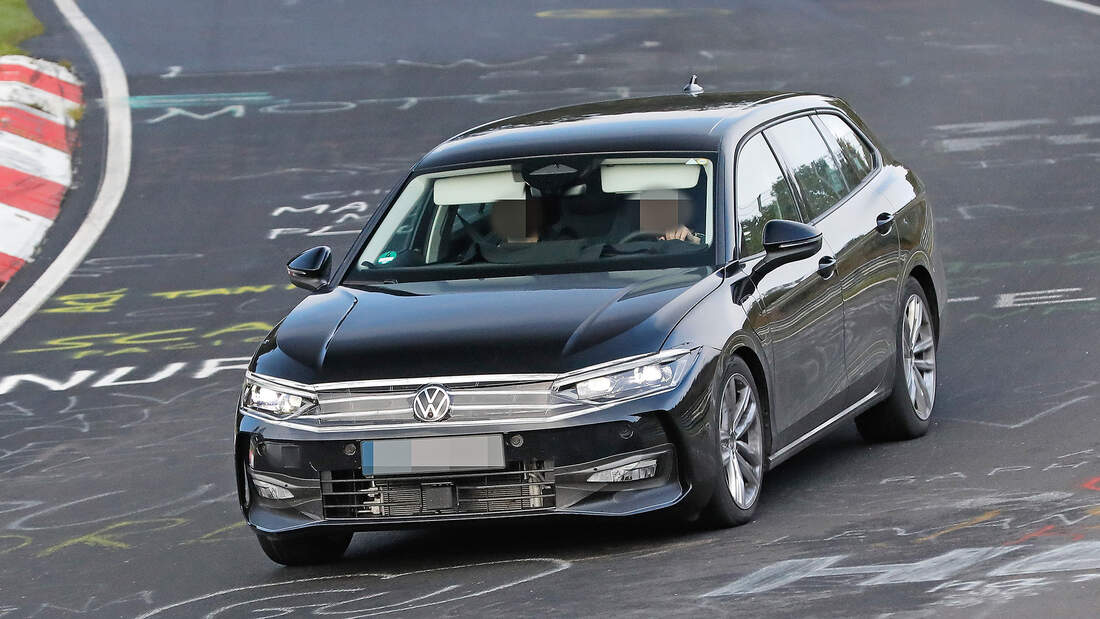 A 9.2-inch touchscreen infotainment system sits in the center of the dash, and this too can be customized with various themes and colors. Apple CarPlay and Android Auto are both compatible with the system, as well as wireless charging for select smartphones.
There are plenty of other new features and redesigns worth mentioning. The seats have been updated for improved comfort, and there is now an available panoramic sunroof. New safety features include Blind Spot Monitor with Rear Traffic Alert, Adaptive Cruise Control, and Lane Keeping Assist. An adaptive suspension is also an option, which automatically adjusts the damping based on road conditions and driving style.
The new Passat will have an increased wheelbase and width when compared to its predecessor. This will lead to more space inside the cabin, which is always welcome in a car. The extra space can be used for storage or simply to provide more legroom for passengers.
Along with the increase in size, the new Passat will also receive a host of other improvements. These include a revised front end with a new grille, LED headlights, and updated taillights. The interior will be completely redesigned and will feature a new infotainment system, better-quality materials, and improved build quality. Safety will also be enhanced with the addition of standard driver assistance features such as adaptive cruise control and lane-keeping assist.
All of these changes add up to a very impressive package that should make the new Passat one of the best cars in its class. It will have all the space and comfort that families need, while also offering the latest technology and safety features. In terms of value, the new Passat looks like it will be hard to beat.
The all-new 2023 VW Passat will be hitting dealerships in late 2022. And while we don't have all the facts and figures just yet, we know enough to get excited about this German sedan. Here's everything we know so far about the upcoming 2023 VW Passat.
The all-new 2023 VW Passat will feature a completely redesigned exterior. The front end will boast a new grille, headlights, and bumper. The rear end will also receive a makeover with new taillights and a revised bumper. Overall, the new design gives the Passat a more premium look and feel.
Under the hood, the 2023 VW Passat will come standard with a turbocharged 2.0-liter four-cylinder engine that produces 190 horsepower. This engine will be paired with an eight-speed automatic transmission and front-wheel drive. For those looking for more power, an optional V6 engine will be available. This engine will produce 276 horsepower and will be mated to a six-speed automatic transmission. All-wheel drive will be available as an option with this engine.
When it comes to safety, the 2023 VW Passat will offer a plethora of features. Standard equipment will include automated emergency braking, blind spot monitoring, and lane-keeping assistance. Optional safety features will include adaptive cruise control and a surround-view camera system.
As for infotainment, the 2023 VW Passat will come standard with an eight-inch touchscreen display. This display will be compatible with Apple CarPlay and Android Auto. A Wi-Fi hotspot will also be standard. An optional 12.3-inch digital instrument cluster will be available.
The all-new 2023 VW Passat is shaping up to be a great car. It will offer a stylish redesign, plenty of power, and a long list of standard and optional features. We can't wait to get our hands on one when it hits dealerships later next year.
When it comes to new tools for your New Volkswagen Passat, there are plenty to choose from. With so many options on the market, it can be difficult to know where to start. However, we have compiled a list of the best and most essential tools for your New VW Passat, to make sure that you have everything you need to keep your car in top condition.
First of all, you will need a good set of tire irons. These are essential for changing tires, and for carrying out other essential maintenance tasks such as checking the tread depth and inflation levels. A good quality set of tire irons will last for many years and will make changing tires much easier.
Next, you will need a torque wrench. This is an important tool for ensuring that nuts and bolts are tightened to the correct level. Over-tightening or under-tightening these components can lead to serious problems, so it is important to get the torque settings right. Again, a good quality torque wrench will last for many years and will save you a lot of time and hassle.
If you do any work on your brakes, then you will also need a brake bleeder kit. This is used to remove air from the brake fluid, which can cause problems with braking performance. A good brake bleeder kit will come with clear instructions and will make bleeding the brakes much easier.
Another essential tool for your New Volkswagen Passat is a set of jack stands. These are used to support the car when you are working underneath it, and they are essential for safety. Always use jack stands when working on your car, even if you are just changing a tire.
Finally, you will need a good set of wrenches. These are necessary for a variety of tasks, such as removing and installing batteries, and for general maintenance tasks. A good set of wrenches will have a variety of different sizes so that you can find the right size for the job at hand.
These are just a few of the essential tools that you will need for your New Volkswagen Passat. With these tools, you will be able to carry out essential maintenance tasks and repairs, and you will have everything you need to keep your car in top condition.
In 2023, the new generation of Volkswagen PASSAT will celebrate its world premiere. This completely redesigned version of the VW bestseller will bear the internal designation B8 and usher in a new era for Volkswagen's medium-sized car.
One of the main goals during the development of the new Volkswagen PASSAT was to take a giant leap forward in terms of fuel economy and CO2 emissions figures. As such, the majority of engine/transmission combos have been significantly downsized yet all offer increased power and torque. For example, the entry-level engine is now a 1.4-liter TSI four-cylinder petrol unit that produces 125 PS, while the range-topping engine is a 2.0-liter turbocharged TDI diesel that delivers 240 PS.
A six-speed manual gearbox is standard on all but the most powerful versions of the new Volkswagen PASSAT, with these getting a seven-speed dual-clutch automatic as standard. Fuel economy figures for the base model with the 1.4 TSI engine start at just 4.9 L/100 km (48 mpg US / 58 mpg UK) with CO2 emissions of 114 g/km. Even the all-wheel drive versions with the most powerful engines manage an impressive 6.6 L/100 km (36 mpg US / 43 mpg UK) combined.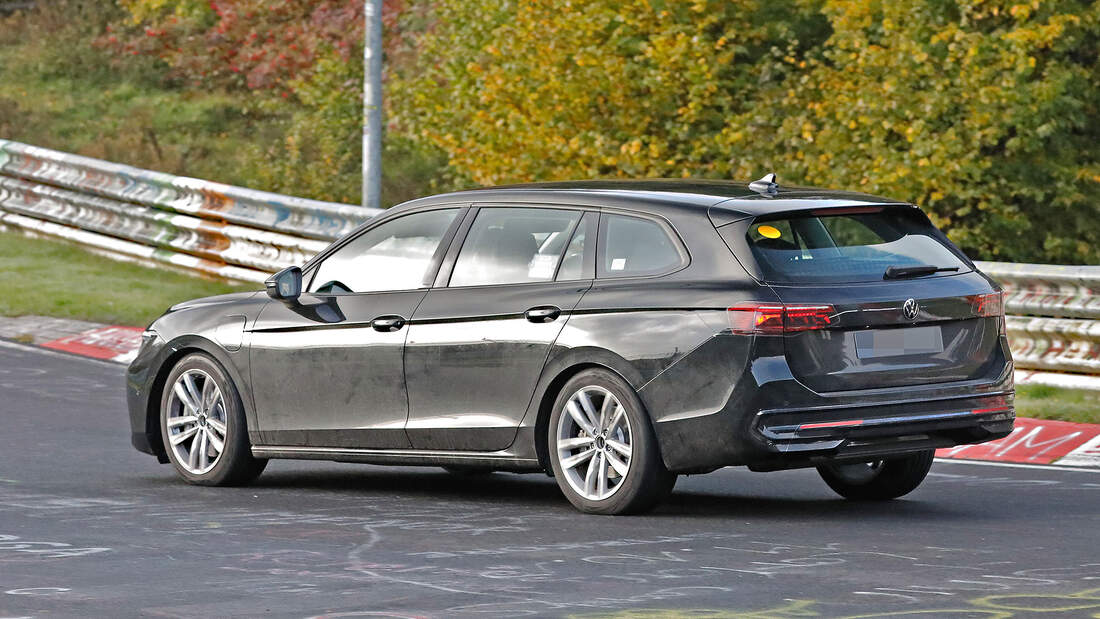 The new generation of Volkswagen PASSAT is based on the company's MQB platform, which also underpins models like the Audi A3, VW Golf, and Skoda Octavia. As such, it benefits from a lower center of gravity and a more rigid body than its predecessor. These improvements, along with a reworked suspension setup, should result in a much more pleasant driving experience.
While the overall size and shape of the new Volkswagen PASSAT are similar to the outgoing model, there are some subtle changes. The car is now 15 mm longer and 5 mm wider, while the wheelbase has grown by 59 mm to 2,791 mm. This extra length results in an additional 21 mm of rear legroom, bringing the total to 995 mm.
When it comes to exterior design, the new Volkswagen PASSAT features a more prominent grille, slimmer headlights, and a sportier-looking bumper. At the rear, the biggest change is the integration of the exhaust tips into the bumper, rather than having them sticking out like on the current model. Overall, the new look is more modern and sporty, helping the PASSAT keep up with rivals like the Ford Mondeo and Opel Insignia.
One of the standout features of the new Volkswagen PASSAT is the interior. Thanks to the MQB platform, the dashboard is identical to that of the latest VW Golf. This means that the central infotainment system is controlled via a large touchscreen display, while the physical buttons and knobs have been kept to a minimum.
Another highlight is the digital instrument cluster, which is available as an option on higher-specification models. This 12.3-inch screen displays all the usual information like speed and revs, but can also be configured to show things like navigation directions or music playlists.
While the new Volkswagen PASSAT may not be a radical departure from the outgoing model, it does represent a significant step forward for the German manufacturer. With a more efficient range of engines, a stylish interior, and a sportier exterior design, the B8 PASSAT is sure to appeal to buyers in the market for a comfortable and capable family car.