From last September 25, all new models of Nissan which will be launched in the old continent will be 100% electric.
In this way Nissan continues its plans to have one electric range only in Europe by 2030.
Nissan in Europe, with its excellence in design, research and development and production, and power applications such as ferries and electrification, contributes to the global goal of achieving carbon neutrality.
Makoto Uchida, President & CEO of Nissan, said:
The future of mobility is electric. Electric vehicles powered by renewable sources are key to achieving carbon neutrality, at the heart of our long-term corporate vision Ambition 2030. In Europe, Nissan will transition to all-electric mobility by 2030; we believe it is the right choice for our company, for our customers and for the planet.
"The new concept of 20-23" and the new research program on autonomous driving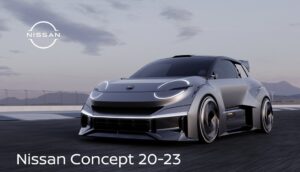 The announcement coincides with Nissan's two-year anniversary celebration – 20 years of Nissan Design Europe (NDE); 35 years of Nissan Technical Center Europe (NTCE) – and the launch of important innovations.
For the 20th anniversary of the NDE, new electric concept Nissan Concept 20-23inside a floating structure on the Paddington Basin area of ​​the Grand Union Canal, opposite the design centre's headquarters.
At Nissan Technical Center Europe, where the 35th anniversary is being celebrated, we are to implement a new autonomous driving project called evolvAD and funded by the UK government.
In addition, for the two Nissan sites, an investment of more than 40 million euros for the following activities:
NDE: equipment upgrades, new tools and new design resources, additional staff.
NTCE: new technologies and structures, and more than 26 million euros have been invested in electricity projects alone.
Future models and next-generation batteries will make electric cars even more accessible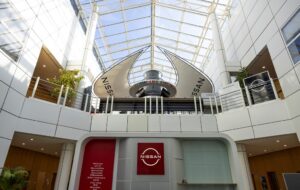 As part of the Ambition 2030 initiative, Nissan announced to launch internationally, by 2030, among 27 new electric models, of which 19 are 100% electric. For Europe, two electric models have already been confirmed. It is about a compact sedan that will replace the Micra and one the car which will be built at the Sunderland factory, as part of the £1 billion EV36Zero project.
Furthermore, Parliament continues solid state batteries (ASSB), which will cost 65% less and will have charging times up to a third compared to current batteries.
The first Nissan vehicles with ASSB technology will enter the market in 2028and estimated battery cost equal to $75 per kWhfor the purpose of reduce in subsequent years to 65 dollars per kWh, to achieve cost parity between electric and gasoline vehicles.
Solid state batteries will add power to the spread of electric vehicles, which thanks to this technology will be more convenient and easier to manage.
Developments in electricity distribution in Europe
Nissan has sold more than one million electric cars worldwide, of which almost a third are in Europe, where the Nissan range will be fully electric from 2022, with the arrival of e-Power technology (on the Qashqai and of the new Ariya, a 100% electric ferry, and the e-Townstar, a small commercial vehicle suitable for city operations and last-mile transportation.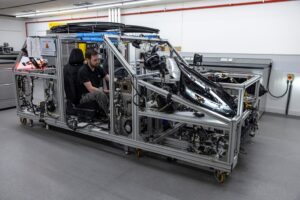 e-Power is a Nissan patent launched in Japan in 2017 and developed for European customers by the engineering team at the Nissan Technical Center Europe. e-Power, with wheels driven by an electric motor and energy produced on board by a modern petrol engine, is a transitional technology towards 100% electric mobility.
The European car market is electrifying at a rapid pace. In the five years from 2018 to 2022, the weight of electric models went from 5% to 44%while the weight of 100% electric models went from 1% to 12%. Today, the weight of electric models sold by Nissan in Europe is equal to 50% – and it should arrive 98% within the next three years – time EV sales weight is 16%.
Guillaume Cartier, Chairman, Nissan AMIEO (Africa, Middle East, India, Europe and Oceania),
As Europe accelerates towards electric mobility, Nissan continues to offer its customers crossovers with unmistakable design and incredible driving pleasure. Thanks to solid-state batteries, Nissan electric vehicles will be more accessible and will contribute to a cleaner future.
Source: Nissan Italy