Novitec's team of skilled artisans is relentlessly expanding its impressive catalog with the unveiling of its latest feat. Following the recent announcement of their Lamborghini Huracán Tecnica package, the renowned tuning specialist has now set its sights on enhancing the allure and desirability of another revered Italian marque – the Ferrari 296 GTB.
The discerning requirements of the "Prancing Horse" brand are well-known, catering solely to a select group of patrons who uphold only the most exclusive and refined standards. While Ferrari does offer a range of customization options, they are no match for the unparalleled capabilities of Novitec. Having already left behind the Huracán Tecnica, the German coachbuilder now presents its new standout innovation with the Ferrari 296 GTB.
Renowned for their approach to preserving the original design to the fullest extent possible, Novitec's tuning specialists have unveiled a package of novelties that amplifies the allure of this Ferrari model beyond its original charm. A single glance at its exterior is all it takes to fall in love with its matte grey paintwork and the striking contrast of yellow highlights adorning key features such as the front bumper, bonnet center section, and rear end. Additionally, Vossen forged alloy wheels painted in glossy black, measuring 21 inches at the front and 22 inches at the rear, and fitted with tires measuring 255/30 ZR 21 and 335/25 R 22, complete the visually stunning package.
The Ferrari 296 GTB is set to return to the Novitec workshop. The vehicle has garnered much attention due to its reduced bodywork height from the ground, achieved through the integration of new springs that lower this level by a staggering 35 millimeters. This visually reinforces the sportiness of the car, while also lowering its center of gravity, enhancing its driving dynamics. Novitec has disclosed that this is just a sneak peek, as they are currently developing a carbon fiber kit that will provide a more aggressive look. Additionally, to facilitate garage accessibility, they are offering a front axle lifting system that can be elevated by an extra 40 millimeters at the push of a button.
Regarding the vehicle's interior, Novitec has a vast catalog of materials, colors, and proposals that cater to all customer preferences, with finishes that match the refinement level of the original Maranello brand. However, the standout feature of this 296 GTB lies in its mechanical makeup. The hybrid supercar features an electric generator, "MGU-K," taken from Formula 1. This component has substantially enhanced the vehicle's performance, thanks to an exhaust system made of either stainless steel or Inconel, a material more heat-resistant than its counterparts. Consequently, the vehicle's 830 PS twin-turbo 3.0-liter V6 engine has become even more ferocious.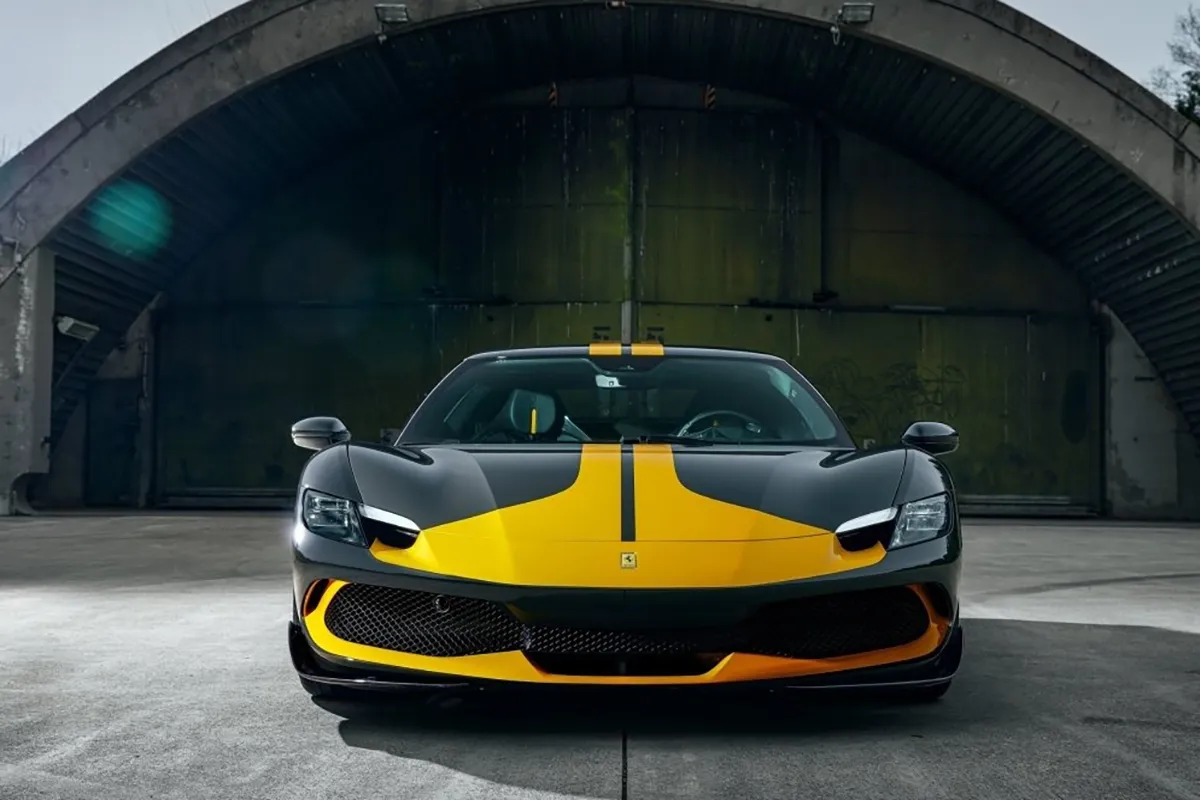 Novitec has successfully augmented the power output of the Ferrari 296 GTB hybrid by 38 CV, attaining a staggering 868 CV. This noteworthy accomplishment was attained via an enhanced exhaust flow mechanism, comprising of novel turbochargers and personalized 100-cell metal catalytic converters. The resultant exhaust tips can be accentuated by either carbon or gold plating. This system not only delivers supplementary capabilities but also boasts an aesthetically pleasing sound profile. Regrettably, the cost of this service remains undisclosed, as it is customary to maintain client confidentiality.