The new Porsche 911 GT3 RS is on the starting blocks and waiting to be presented to the world public.
GT cars have always stood perfectly on the race track. If the bus also carries the additional name "RS", there is no stopping them.
The new Porsche GT3 RS
The new 911 GT3 RS will be presented next month. Like the RS, it is, so to speak, the big brother of the regular GT3 and accordingly even without further compromises. In addition, it includes the top model of the series. The prototypes of the new GT3 RS were clearly visible during development: the famous Porsche 911 RSR racing car and the 550 hp Porsche 911 GT3 R were used as templates for the new alpha beast.
Andreas Preuninger, Head of GT Cars at Porsche, says: "The new 911 GT3 RS is more optimized than ever before for circuit use. The four-liter six-cylinder boxer engine with direct response and 500 rpm has proven to be ideal for track days and club sporting events.That's why we focused especially on aerodynamics and chassis when developing the new 911 GT3 RS.
price and launch
The world premiere of the new GT3 top model will take place on August 17, 2022. Porsche has not yet commented on prices, but they should be higher than the regular GT3. For this, at least 179,300 euros must now be transferred to the nearest Porsche center – optionally with or without the touring package. We think that a high-end car will cost around 200,000 euros.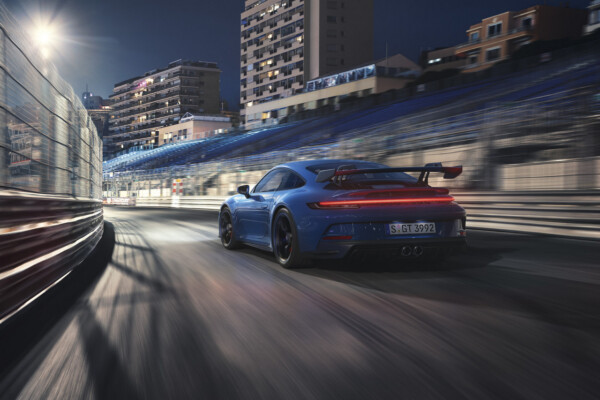 In terms of performance, the new RS is likely to be around 550 hp, which – as already revealed – continues to generate from the free-breathing, four-liter six-cylinder engine. Since the standard GT3 accelerates from standstill to 100 km / h in 3.4 seconds, the RS should be able to beat this time by 0.2 to 0.4 seconds.
Text: NewCarz
Photo: Porsche