Instead of starting with songs, for once, let's start with cars. From the '63 Thunderbird that is on the back cover of the record Blue Valentine and Tom Waits for example, who shows Rickie Lee Jones from behind, in a position that is difficult to understand. Don't jump to easy conclusions though: in Tom Waits everything has to fit performanceAnd Blue Valentine is by far his most romantic record, the one that opened on the note of Somewhere and Leonard Bernstein and Stephen Sondheim, and what we get Christmas card from the hook in Minneapolis.
Machines, we said. Rickie Lee Jones met Tom Waits in the parking lot of the Troubadour club in Los Angeles one evening in 1978. At the time he was driving a '49 Cadillac that he always parked in front of the club. The '63 Thunderbird arrived soon after, and it would drive the beautiful and fragile couple of American agriculture on Highway 1. Then would come Lowell George's Range Rover, which the two would walk in the hills above Los Angeles; important moment in the career of Rickie Lee Jones, when he was able to put the first song, Easy moneywhich was successful thanks to George (so Jones made him first as a writer, not as an interpreter, not a small detail for a woman struggling with the recording industry).
And how about station wagon of Dr. John that the musician took the children to school and which Rickie Lee instead associated with sachets of heroin? Or the yellow '57 Lincoln shown at the dealership from the office of Rocky the Gangster in Los Angeles where Rickie Lee starred as a type (a bandit with a gift for writing is a certain symbol worthy of Raymond Chandler), a machine that will end up immortalized on disc. Pirates. Or even the golden '74 Buick owned by the African-American gangster Jesse, in which Rickie Lee Jones was stopped by the police in Venice, and where for the first time he felt the nervousness that African-Americans always feel in their ways. law enforcement officer's cross. Or even the orange Chevy Vega that over the years served as a means of transportation as well as a portable studio, a cockpit in which Rickie Lee Jones sang, sketched and imagined songs.
Unlike many male rock stars before and after him, Rickie Lee Jones did not like Jack Kerouac. He didn't like his style and didn't understand why people were so enthusiastic about his book. Jones read Kerouac in 1973, when he was nineteen. We are talking about a woman who, at the age of nineteen, had accumulated more kilometers on American roads than Jack Kerouac and Neil Cassady had accumulated in the raids that were later combined in the novel. On the road. In 1968, at the age of fourteen, she fled to California with her first love in a stolen Camaro. A fugue that would inspire a song years later The Night Train: lay down, Saint Cadillac (moving slowly, Santa Cadillac), a line that directly recalled the spiritual name Swing down, sweet car (swing gently, sweet car). The song, born on the railway tracks, where he and his lover ran to the police after running out of petrol, in the few moments of freedom that preceded the realization that there is no place to escape, even with the necessary belief that leaving. , no matter where, is the only way forward.
Stay on the roadit has long had a completely different meaning for women than for men. More than an adventure, it has almost always proved a misfortune, a tragedy of a moral symbol. Thank God things have changed a lot. A few days ago a friend revealed to me that he will soon drop everything and travel the world for two years. One of the things that changes your life, and that will change a little even for those who will think of you from afar, and give it to the world. In defense of these, world-shaking dreamers, maybe it should be implemented that way On the road certainly has more readers than Off roada book written by Neil Cassady's wife, Dean Moriarty of Kerouac's novel, but we're pretty sure that driving from Albuquerque to Reno, Nevada, or from Tuscaloosa to Chattanooga, Tennessee, is more poetically rewarding than telling who's staying at home. changing diapers, turning on the stove or washing and ironing the traveler's socks when he finally decides to go home to take a shower?
Cars, we said. There was the one that defeated Rickie Lee Jones' brother when he was a child, and ended his life. There was the one, still a child, who came from a man who approached him inviting him to see the doll he put in the car seat. The boogeyman. There are those that lit up mother's room at night, when Rickie Lee rushed to sleep in her bed. There was a 1940 sedan, an abandoned car that he secretly went to smoke from his parents. The one that the sister sent him to juvenile detention. Lawyer, a '69 Corvette, which he brought home shortly after. The one he took to Mexico to buy a few kilos of weed with his friend. The '62 Chevy Nova that some people drove him to Seattle to attend a concert in, lots and lots of cars that had taken him over the edge with thumbs. 60's. Free love. What free love?Rickie Lee Jones recalled years later. He was free until you slept with them, then it was i same old roles as in any 1950s movie, proof of roles that you can find written in any film of the 50s. A taxi in Ireland that he risked being raped. And before that there were Beach Boys cars, when she was a little girl and everyone dreamed of California and spent, and how to get to the beach if not in a car with a skateboard on the roof? Then finally there was the drive home after the first date with Tom Waits, which inspired the song Last place Texaco.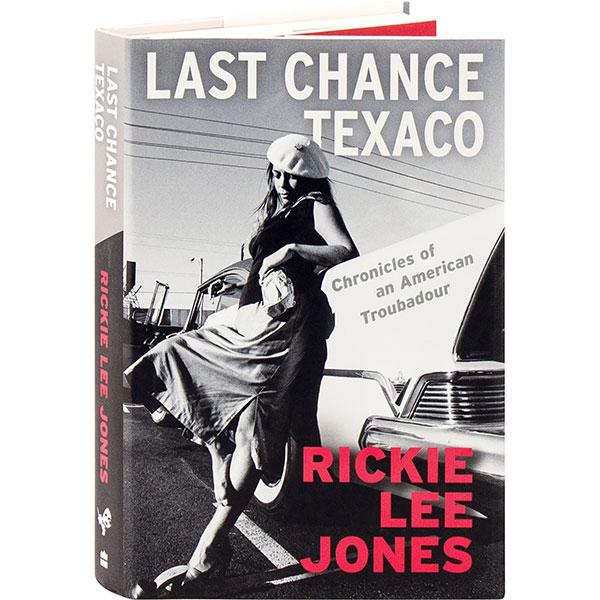 It's a starry night at the Troubadour car park. Rickie Lee Jones has taken off his red hat and put on fuchsia gloves that form his arm up to the elbow. Tom Waits hugs her and the two start dancing, lined up in the parking lot as if they were on a dance floor. After a round of dancing, like the gentleman that he is, Tom opens the door of the Chevy Vega and Rickie Lee gets behind the wheel. Turn on the machine. He says goodbye and leaves. On her way home, she sees Tom in the rearview mirror waving goodbye. That night drive home, along Santa Monica Boulevard, is easy to create. Not so much for the well-known topography, inherited from many literature and movies, but for the state of mind that we think accompanies Rickie Lee Jones. At one point he decides to stop looking for petrol at the only service station that is not yet open. When he fills the tank he feels light, as if he is dancing a waltz. Waltz between the girl and the Chevrolet. Last place Texaco then he was born, on the evening of the first date with Tom Waits, a singer with an ogre voice and such a big heart.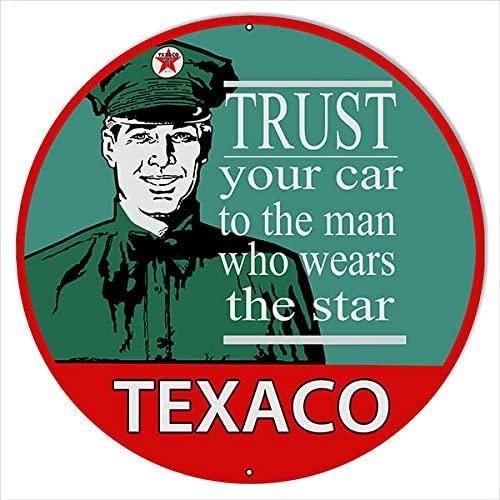 The slogan of Texaco, long the only oil company selling gasoline in every state of the United States, read: you can trust your car to someone who wears stars, you can entrust your car to someone with a star. The man with the star obviously meant the sheriff, the man who would protect you from the outlaws of the wild west. In short, following the Texaco star meant being on the right side of the road. For those who traveled kilometer after kilometer, seeing the star in the distance meant finding not only a place of remembrance and refreshment, but the knowledge that the journey could continue. Without that star, you were silent. Stuck where the engine stalled. Last place Texaco it became, for Rickie Lee and his friends, a kind of code word, a last chance to fill before launching into the unknown: you saw the Texaco star in the distance and you knew you had a chance.
The song appeared on the first album of Rickie Lee Jones, in which the singer showed himself in a red hat, a hat that since she was a little girl she chose as a symbol of her independence. How many times was he kicked out of court for refusing to take off the hat? With that hat he handed over the claim that he was different: I am the girl in the red berethe repeated to himself, I am the girl in the red hat. Last place Texaco yes it tells about travel, freedom and adventure, but above all it talks about a woman who is out of time, a woman who is looking for a last chance, the possibility of finally trusting the man who has the star pressed on his chest. . It is without a doubt one of the most beautiful songs ever written about America on the road, written by a woman who gave the thumbs up for a different reason than Jack Kerouac. To travel, to stay on the roadfor Rickie Lee Jones it was not an alternative way of being in the world: it was, quite simply, the only way he had ever been in the world.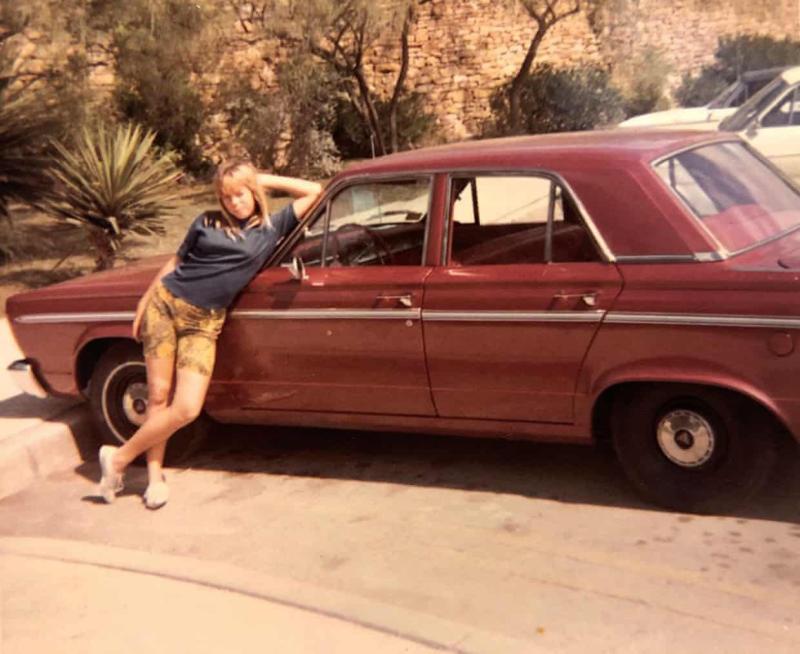 Who knows if posterity will forgive us for seeking freedom and even a little poetry in a full tank of petrol. Those who have burned hectoliters of oil to earn their place in the world will probably face harsh judgments in the future. He will be considered one of the many who contributed selfishly to the downfall of this planet. We believe in some compassion. Let's hope that after reading Kerouac's books or dreaming of listening to Rickie Lee Jones' songs, and maybe even filling up the car's tank one too many times, it won't lead us to the eternal bet. It may seem confusing to future generations, but in the late 1970s there was a girl who made poetry from the logo of an oil company. He will certainly be remembered for his records and his songs, but it is possible that Rickie Lee Jones will also be remembered as the last star of Texaco, the girl who became a woman who grinds asphalt, while filling gas can still be considered more than just. not a sign of conformity, but a poetic act.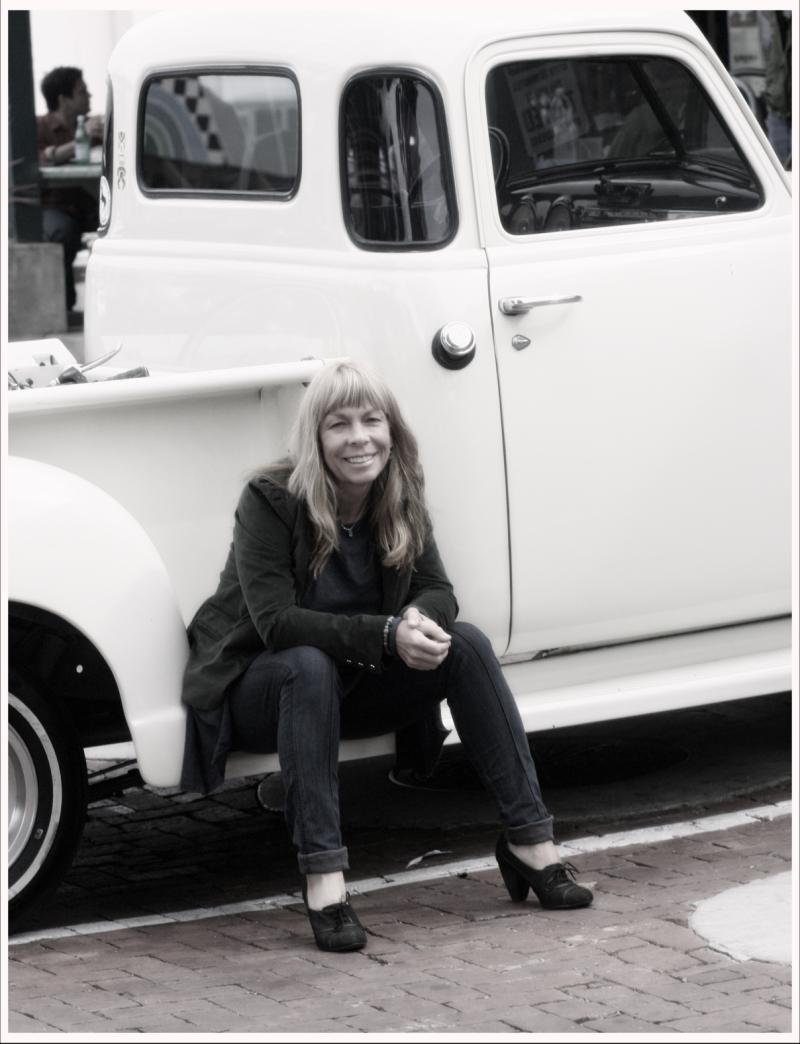 "For every hobo," Rickie Lee Jones wrote in his memoir, Unfortunately, Last place Texaco and published two years ago by Grove Press, "there are only roads, train tracks and the eternal sky." Scorpions and cacti that bloom at night. The desire to travel with thumbs or by train, the magic of the stranger who has nothing but is willing to share, his sad thing, to create a community more hospitable than most. (…) It is almost an accidental event. It's the sight, the smell, and the sound that leaves a memory of deep satisfaction. Like that night when potato soup fed the hungry people along the railroad tracks. For a friend who will soon leave for the world, the desire not to lose sight of the star of Texaco, as for Rickie Lee Jones, has produced a new song. It was produced by Russ Titelman, the producer who launched it many years ago. It is called Pieces of treasure. It's a record of jazz standards, timeless classics. There are no cars at this time.
On the cover, Rickie Lee Jones, photo by Greg Allen.