Those who do not want to drive in a good style, but a more black and sporter Rolls-Royce can already choose the Black Badge version in the case of Dawn, Wraith and Cullinan. British car manufacturers are now also proposing this variant to a brand new Ghost, a 'slip' brand.
Customers ordering the design can choose from at least 44,000 colors, but most buyers choose only the 'Black' color. This is what the car / cars are all about: there is no modern and modern design, but a more black jacket. It is a popular garment, because 27 percent of buyers today prefer a similar version of Black Badge.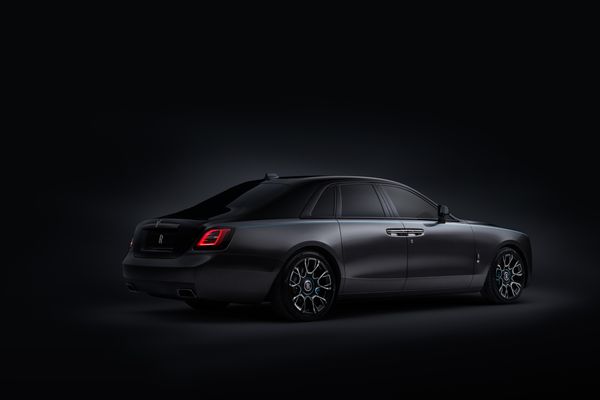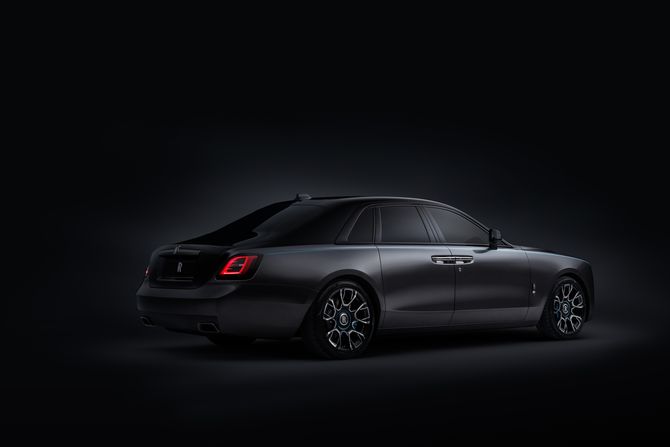 New restructuring
Those going for the Rolls-Royce Ghost Black Badge not only get darker, but also a more powerful car. The powerful 6.12-liter V12 gets – almost traditional – 29 hp and therefore offers 600 hp sloppy. The Black Badge also has a higher torque, 900 instead of 850 Nm. As a result, Ghost speeds up to 100 km per hour in 4.7 seconds, reaching a minimum peak of 250 km / h. The new ZF's eight-speed automatic transmission, four-wheel drive and chassis features also ensure that the car reacts faster and more directly to the driver's input.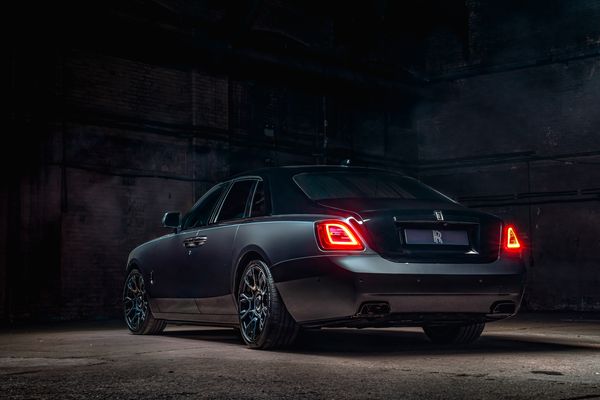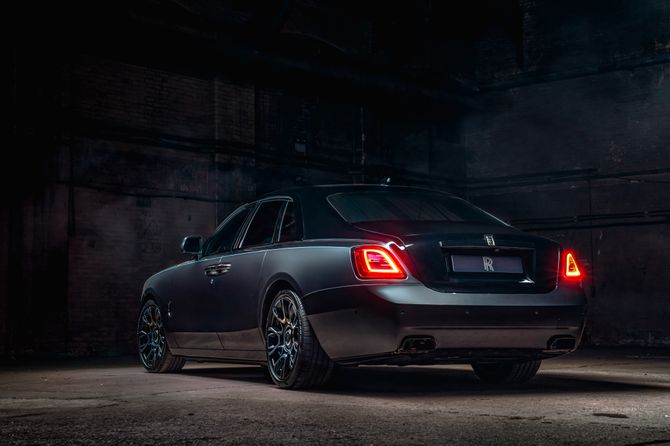 Rolls-Royce doesn't think of a model under Ghost
The Black Badge is common on unique 21-inch wheels. Not only are the shoes better, because they are designed with no less than 44 layers of carbon fiber. Of course, the Rolls-Royce logo on the wheel hub always remains upright, even when driving. Pantheon Grille and Spirit of Ecstasy also have a black end to a rough appearance. Let's talk about that dark color: it weighs a total of 45 kg (!). The delicate ghost interior also has a black look in the Black Badge, but of course the client is king and the preferences set options are endless.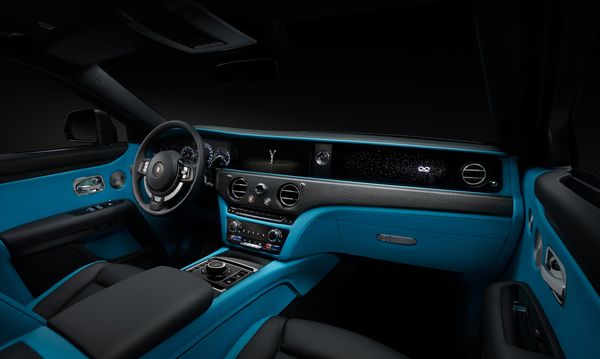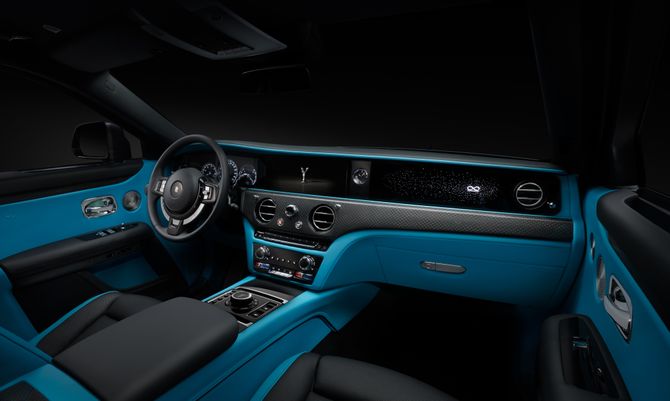 Price Rolls-Royce Ghost Black Badge
Rolls-Royce reports that a new Ghost Black Badge can be ordered immediately. What bad version The exact cost in our country is still unknown. In the case of Dawn, the price difference with the standard version is around 60 grand. The common ghost is available in our country from over 400,000 euros.
Did you notice the error? Email us. We thank you.
Information

Jana†

Volkswagen Phaeton almost got a successor

Information


7 July 2022†

Audi RS3 getting worse: ABT RS3 R

Information


7 July 2022†

Why Bentley Fits 'Flight Seats' in Bentayga EWB

Information


7 July 2022†

Ford Ranger finds new competitor: Volkswagen Amarok

Information


7 July 2022†

Hyundai are making fun of the attractive model, is this the new coupe?

Information


7 July 2022†

Who are the best drivers, men or women?

Information


July 6, 2022†

Someone drives a BMW 7 Series 1650+ km from London to Madrid in a tank

Information


July 6, 2022†

Road price: for these 3 tips you are out as cheap as possible
//SETTING VARIABLES var wpk_tags = dataLayer[0].Tags; if (wpk_tags != undefined) { var wpk_tags_array = wpk_tags.split(','); }else{ var wpk_tags_array = []; }
var sales_keywords = dataLayer[0].sales_keywords; if(sales_keywords == undefined){ sales_keywords=""; }else{ sales_keywords = sales_keywords.replace(/_/g, ''); sales_keywords = sales_keywords.replace(/&/g, '_'); sales_keywords = sales_keywords.replace(/&/g, '_'); }
if (typeof dataLayer[0].Site !== 'undefined') { var site_name = dataLayer[0].Site.toLowerCase(); }else{ var site_name=""; }
site_name = site_name.split(".");
//SETTING VARIABLES
var script = document.createElement("script"); script.src = "https://shared.mediahuis.be/cxense/cxense.autovisie.min.js"; script.type = "didomi/javascript"; script.setAttribute('data-vendor','iab:412');
console.log('ads: '+deniedConsent.indexOf('create_ads_profile')); console.log('content: '+deniedConsent.indexOf('select_personalized_content'));
if(deniedConsent.indexOf('create_ads_profile') < 0 && deniedConsent.indexOf('select_personalized_content') < 0){ document.head.appendChild(script); console.log('load cxense!!!'); }else{ console.log('NOT load cxense!!'); } if (dataLayer[0].show_banners == 1) { // console.log('fillSlots'); setTimeout(function(){ fillSlots(); }, 1000); } if(deniedConsent.indexOf('social_media') < 0){ var y = document.getElementsByClassName("social-media-no-consent-box"); var i; for (i = 0; i < y.length; i++) { y[i].style.display = "none"; } var x_fb_post = document.getElementsByClassName("fb-post-no-consent"); while(x_fb_post.length > 0) { x_fb_post[0].className = "fb-post"; }
var x_fb_video = document.getElementsByClassName("fb-video-no-consent"); var i; while(x_fb_video.length > 0) { x_fb_video[0].className = "fb-video"; }
var x_twitter = document.getElementsByClassName("twitter-tweet-no-consent"); while(x_twitter.length > 0) { x_twitter[0].className = "twitter-tweet"; }
var xi = document.getElementsByClassName("instagram-media-no-consent"); while(xi.length > 0) { xi[0].className = "instagram-media"; }
var script = document.createElement("script"); script.src = "https://platform.twitter.com/widgets.js"; document.head.appendChild(script);
var script = document.createElement("script"); script.src = "https://www.instagram.com/embed.js"; document.head.appendChild(script);
var script = document.createElement("script"); script.innerHTML = "window.instgrm.Embeds.process();"; document.head.appendChild(script);
var script = document.createElement("script"); script.src = "https://connect.facebook.net/nl_NL/sdk.js#xfbml=1&version=v8.0";
var facebookDiv = document.createElement('script'); facebookDiv.innerHTML =`window.fbAsyncInit = function() {FB.init({ xfbml : true, version : 'v5.0' });}; `; document.head.appendChild(facebookDiv);
var my_awesome_script = document.createElement('script'); my_awesome_script.setAttribute('src','https://connect.facebook.net/en_US/sdk.js'); my_awesome_script.async="true"; my_awesome_script.defer="true"; document.head.appendChild(my_awesome_script);
}
} }
if (navigator.userAgent.toLowerCase().indexOf('cxensebot') != -1) {
loadAllScripts();
}