Rolls-Royce and V12 engines may have been inextricably linked since the entry of BMW, but there is a future where the two will be separated. And that end is in sight, the CEO of Rolls-Royce told Autovisie.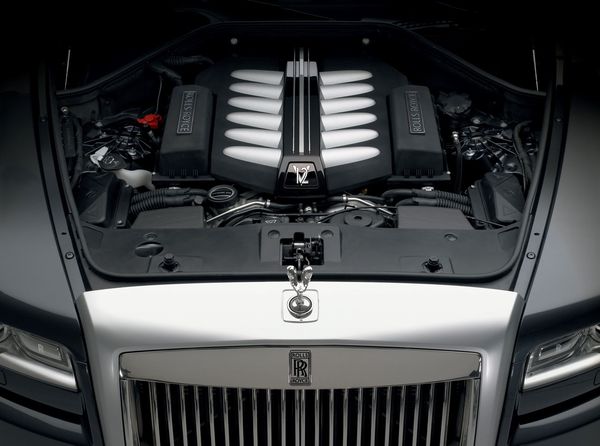 In the next decade, Rolls-Royce is taking the first steps towards a range of electric models. "We are not doing this all at once, but gradually. It is not possible to change overnight. Our customers love the V12 engine, but times are changing. This is driven in part by regulations. You hear more and more that combustion engines will no longer be allowed in in the near future, far from city centers will be done without any pollution. We are preparing for that," explains Torsten Müller-Ötvös to Autovisie.
luxury brand
Are all Rolls-Royce customers interested in an electric car? According to BMW – the parent company Rolls Royce– for example, the United States will be difficult to convince them to use electricity. "Our biggest market is America, where we sell the most cars in California. That is a state where CO2 emissions are high on the agenda and many of our customers also own a Tesla. The owner of Rolls-Royce has several cars. The way we look in the wardrobe, it's clothes what is best for an event, he looks at which car is suitable for that day or that event. We are not a car brand but a 'luxury good'. Nobody needs us from A to B." According to Müller-Ötvös, the customer drives an average of 5000 kilometers per year with his Rolls-Royce.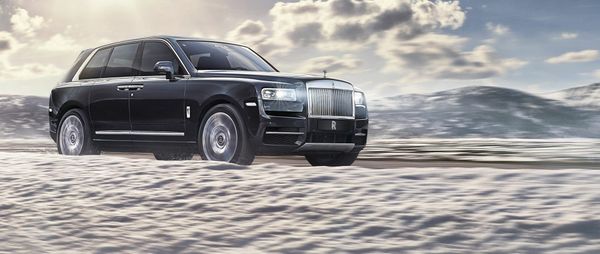 Important column
The CEO of Rolls-Royce supports the electric powertrain for Rolls-Royce, because it is quiet, high torque and vibration free. The current Phantom and Cullinan platform, which will also be used for the Ghost later this year, is already suitable for the power supply. "As long as we can offer a better range and a shorter loading time – which it seems like – the customer will be satisfied", concludes Torsten Müller-Ötvös.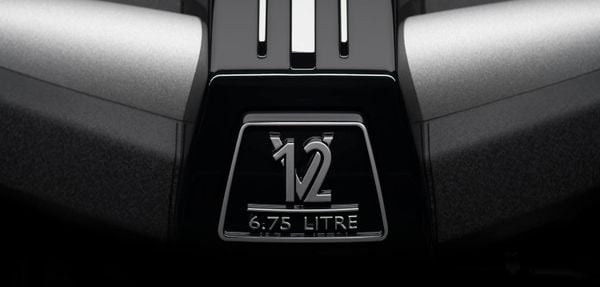 Very expensive
Rolls-Royce is the largest supplier of V12 models within the BMW group. The English division builds more than 4,000 cars a year with the 6.6- and 6.75-liter V12 engines proudly at the fore. The block is seeing the light of day in Germany, where the parent company is responsible for manufacturing. BMW itself uses a derivative (6.6 V12) of the engine for its 7 Series, but not for much longer. However, the sales volume of the M760Li is lower than that Rolls Royce and according to BMW development boss Klaus Fröhlich, the cost to "update the engine every year is too high. It doesn't make sense to continue if you're already getting more power with an electrified six-cylinder today. Recent modifications to make the block meet the demands of recently meant a reduction in engine power of 25 hp, the 6.6 V12 now produces 585 horses.
When BMW builds the final V12 engine, Torsten Müller-Ötvös and Klaus Fröhlich are not saying.
These models still have twelve cylinders:
Aston Martin DB11
Aston Martin DBS
Aston Martin Rapide
Bentley Continental GT
Bentley Continental GT
Bentley Flying Spur
Bentley Bentayga
BMW M760Li
Ferrari GTC4 Lusso
Ferrari 812 Superfast
Lamborghini Aventador
Lamborghini Aventador Roadster
Mercedes-AMG S65 Coupe
Mercedes-AMG S65 Convertible
Mercedes Maybach S650
Mercedes-Maybach S650 Pullman
Pagani Huayra
Rolls Royce Spirit
Rolls Royce Dawn
Rolls Royce Wraith
Rolls Royce Phantom
Could it be any bigger? Sixteen cylinders:
Bugatti Chiron
Bugatti Divoc
Bugatti La Voiture Noire
Did you see the mistake? Send us an email. We thank you.
if (typeof dataLayer[0].Site !== 'undefined') { var site_name = dataLayer[0].Site.toLowerCase(); }else{ var site_name=""; }
site_name = site_name.split(".");
//SETTING VARIABLES
var script = document.createElement("script"); script.src = "https://shared.mediahuis.be/cxense/cxense.autovisie.min.js"; script.type = "didomi/javascript"; script.setAttribute('data-vendor','iab:412');
console.log('ads: '+deniedConsent.indexOf('create_ads_profile')); console.log('content: '+deniedConsent.indexOf('select_personalized_content'));
if(deniedConsent.indexOf('create_ads_profile') < 0 && deniedConsent.indexOf('select_personalized_content') < 0){ document.head.appendChild(script); console.log('load cxense!!!'); }else{ console.log('NOT load cxense!!'); } if (dataLayer[0].show_banners == 1) { // console.log('fillSlots'); setTimeout(function(){ fillSlots(); }, 1000); } if(deniedConsent.indexOf('social_media') < 0){ var y = document.getElementsByClassName("social-media-no-consent-box"); var i; for (i = 0; i < y.length; i++) { y[i].style.display = "none"; } var x_fb_post = document.getElementsByClassName("fb-post-no-consent"); while(x_fb_post.length > 0) { x_fb_post[0].className = "fb-post"; }
var x_fb_video = document.getElementsByClassName("fb-video-no-consent"); var i; while(x_fb_video.length > 0) { x_fb_video[0].className = "fb-video"; }
var x_twitter = document.getElementsByClassName("twitter-tweet-no-consent"); while(x_twitter.length > 0) { x_twitter[0].className = "twitter-tweet"; }
var xi = document.getElementsByClassName("instagram-media-no-consent"); while(xi.length > 0) { xi[0].className = "instagram-media"; }
var script = document.createElement("script"); script.src = "https://platform.twitter.com/widgets.js"; document.head.appendChild(script);
var script = document.createElement("script"); script.src = "https://www.instagram.com/embed.js"; document.head.appendChild(script);
var script = document.createElement("script"); script.innerHTML = "window.instgrm.Embeds.process();"; document.head.appendChild(script);
var script = document.createElement("script"); script.src = "https://connect.facebook.net/nl_NL/sdk.js#xfbml=1&version=v8.0";
var facebookDiv = document.createElement('script'); facebookDiv.innerHTML =`window.fbAsyncInit = function() {FB.init({ xfbml : true, version : 'v5.0' });}; `; document.head.appendChild(facebookDiv);
var my_awesome_script = document.createElement('script'); my_awesome_script.setAttribute('src','https://connect.facebook.net/en_US/sdk.js'); my_awesome_script.async="true"; my_awesome_script.defer="true"; document.head.appendChild(my_awesome_script);
}
} }
if (navigator.userAgent.toLowerCase().indexOf('cxensebot') != -1) {
loadAllScripts();
}