Shelby American reintroduces the Cobra Daytona Coupe. And how it should have appeared at Le Mans in 1964. Carroll Shelby wanted to outfit his Cobra Daytona Coupe with a strong 427 SOHC V8 for the Le Man's endurance race. The combination of a seven-liter eight-cylinder engine and superior aerodynamics should have instilled terror in the rivals.
However, Ford was unable to provide Shelby with the FF configuration (nickname: Cammer) large block in a timely way since they were very uncommon and costly. Without further ado, a NASCAR-specified 427 FE engine was mounted.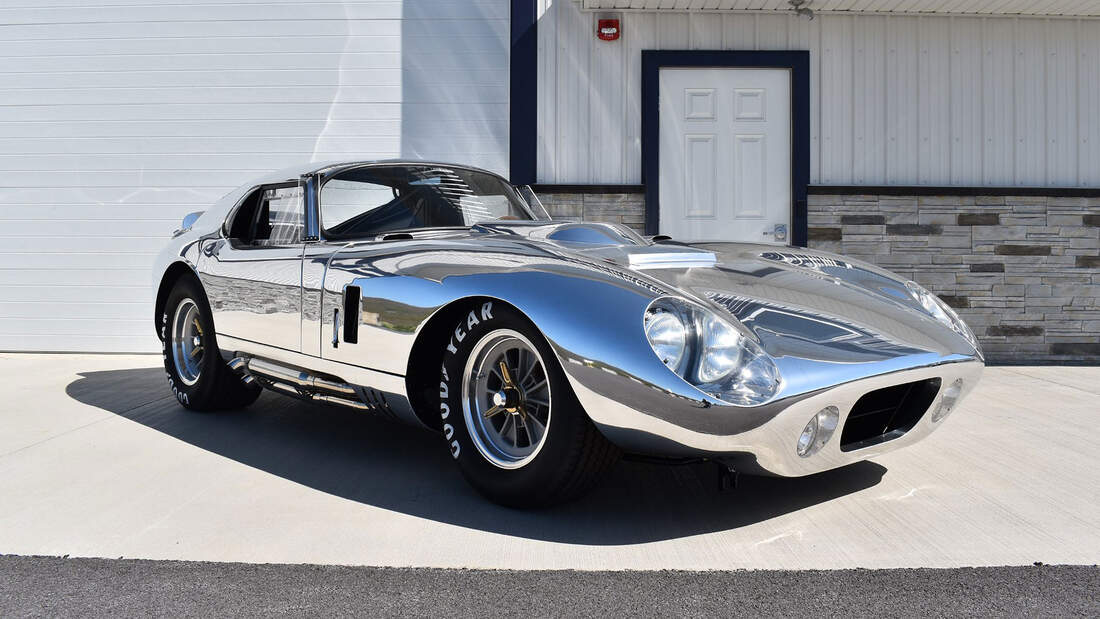 Over-V8 with 650 horsepower.
The Cammer was Ford's response to Chrysler's strong 426 Hemi engine. Depending on the expansion stage, the Big Block V8 was said to generate 616 to 657 horsepower. For this project, Shelby stretched the wheelbase of one of their six Daytona coupés in order to accommodate the V8.
In test drives, the coupe, which weighed just under 1,000 kilograms and was equipped with a NASCAR V8, attained speeds of nearly 320 kilometers per hour. However, the development of the 427 racing vehicle could not be completed in time for the start of the race. For Le Mans, Shelby reverted to the established 289 configurations.
With the introduction of the Shelby Cammer Cobra Concept at the Carlisle Ford Nationals, Shelby intends to reintroduce the package originally envisioned by Carroll Shelby. Again, a three-inch longer chassis serves as the foundation, which this time has a genuine FF motor. Shelby offers up to 650 horsepower. It is equipped with a modern four-speed transmission.
Now, as part of Shelby's 60th-anniversary celebrations, the Concept will be shown at a variety of trade events and exhibitions. If there is sufficient consumer desire, a limited run of the Shelby Cammer Cobra Concept will be produced. Obviously, every car would be registered in the Shelby registry. Should there be a modest production run, Cammer Coupé costs should be comparable to those of contemporary super sports cars.
Carroll Shelby was unable to launch the Daytona Coupé, which was produced by the American automaker Shelby. With sufficient buyer interest, the one-of-a-kind product may become a small series. It may be exceedingly pricey, but it is quite probable that there are sufficient Cobra enthusiasts who want to possess a Cammer Coupé.