Skoda Auto's DigiLab is transforming into Skoda X, highlighting the automaker's commitment to further digitalization of its products and services.. The innovation center in Prague has adopted a customer-centric approach and will play a central role in the development of digital services for Skoda. Through intensified scouting efforts, the Skoda X will focus primarily on European startups and actively seek new ideas to reach the next level of speed and efficiency. As a new brand, Skoda will support the core business of Skoda Auto and lead the digitization of its products and services.
Skoda X: how the services offered are changing
Martin JahnMember of the Board of Sales and Marketing of Skoda Auto, says: "With the transition of Skoda Auto DigiLab to Skoda X, we are taking a big step forward, from the laboratory to real-world implementation. As a new brand, Skoda X will independently manage new services developed, prioritizing listening to customer feedback. This approach will enable us to truly understand and meet their needs and provide them with the services they want."
DigiLab focused mainly on the development of new mobility services. However, with its changes in the Skoda X, the brand moves from the laboratory to real-world implementation. The main focus will be on introducing innovative digital services in Skoda models, to respond directly to customer needs. The aim is to provide added value as well as exciting experiences through these digital services. Customers will have access to many new services, smart user technologies and solutions to try, rent and charge.
Pay for Parking and Pay for Fuel: pay freely while avoiding queues
Skoda introduces the Pay to Park service in the Czech Republic and launches the brand new Pay to Fuel feature, which allows cashless payment for parking and refueling directly through the car's infotainment system. When refueling, Pay for Fuel service uses the car's GPS system to identify the location and ask the customer to enter the number of the pump.. This automated process eliminates the need to stand in the checkout line, simplifying the checkout process.
Likewise, the Pay to Park service automatically identifies the parking area and also manages payments automatically. If needed, customers can easily extend their parking time through the MyŠkoda Essentials app. Both features use a credit card stored in the infotainment system for random payment transactions. Other services provided are: Offer, HoppyGo, Citymove, DigiCert And Charging Stations. Pay to Fuel is not yet available in Italy, while Pay To Park is available.
DigiCert: guaranteed by a digital certificate
Skoda Digital Certificate, available through Care Connect Remote Access, it provides customers with a wide range of vehicle data that can be very useful when selling a vehicle. These include vehicle identification, technical specifications, current mileage, prepaid services and warranty extensions, as well as a full service history. By providing access to this information at any time, customers can avoid going to the vendor and paying for individual certificates. DigiCert automatically records the vehicle's weekly mileage once the Skoda Connect Remote Access services are enabled. When selling a used car, DigiCert adds confidence in the car, increasing its resale value. This feature is available in all European markets, including Italy.
Features: offers in real time with infotainment
Through the Offer service, customers who have purchased a Skoda car can easily receive real-time offers from premium partners on the go. These offers are customized based on the vehicle's GPS location, popular routes and other vehicle data. Partners include petrol stations, food outlets, shops and, in some markets, Skoda dealers themselves.
When offers are available, is displayed directly on the car's infotainment system. Passengers can easily confirm the offer by clicking or scanning the QR code from the display. They will then receive a barcode via email or through an app that they can use to access the requested service. In Italy the Editions will arrive soon: the information has already been officially confirmed.
HoppyGo by Skoda X is a car sharing service
In the Skoda X, the HoppyGo car sharing service has been transformed into a convenient mobility platform. It can now be used by traders to organize targeted test stocks. In this way, HoppyGo can for example provide customers with the valuable first-hand experience of driving the Enyaq iV, enabling them to make informed decisions when considering the purchase of an electric vehicle. For now HoppyGo is only available in Czech Republic, Slovakia, Poland.
Charge Hub: a second life for the battery
The energy storage system includes previously recycled battery modules from the Enyaq iV. This recycling process is an exceptionally effective way to recycle, increase residual capacity and extend battery life overall. By implementing this energy storage solution, the stress on the batteries is greatly reduced, allowing them to serve reliably for an additional ten years or more. Additionally, energy storage enables the creation of charging infrastructure in areas where building large numbers of charging stations would not be technically feasible. It is currently being tested in the Czech Republic.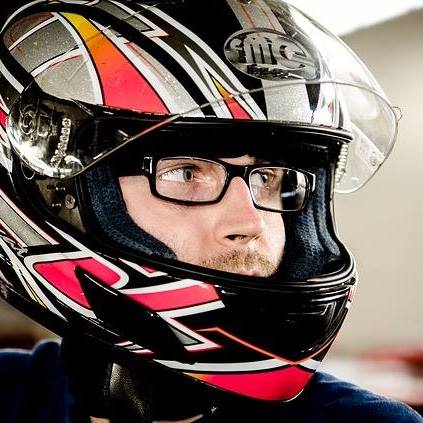 My name is Francesco, born in 1996. He graduated in Mechanical Engineering and a master's student in Mechanical Engineering for Energy and Environment at Federico II University in Naples. An irrepressible passion for everything that has an engine and goes fast. For details and cooperation email framenna96@gmail.com