While the Kia EV9 is on the line, the Korean brand has already leaked some information on the Internet.
The Kia EV9 will be the next seven-seat electric SUV from the Korean manufacturer. Announced by an unknown concept, the model ends its development with slowly approaching the final presentation. However, some of its characteristics would already be known.
This is revealed Electrek, after a Kia Telluride customer in the US contacted the Korean brand. So the latter has asked a selection of drivers to choose from five trim levels, which seem to be related to the next Kia EV9, based, it should be remembered, on the e-GMP platform of the Kia EV6.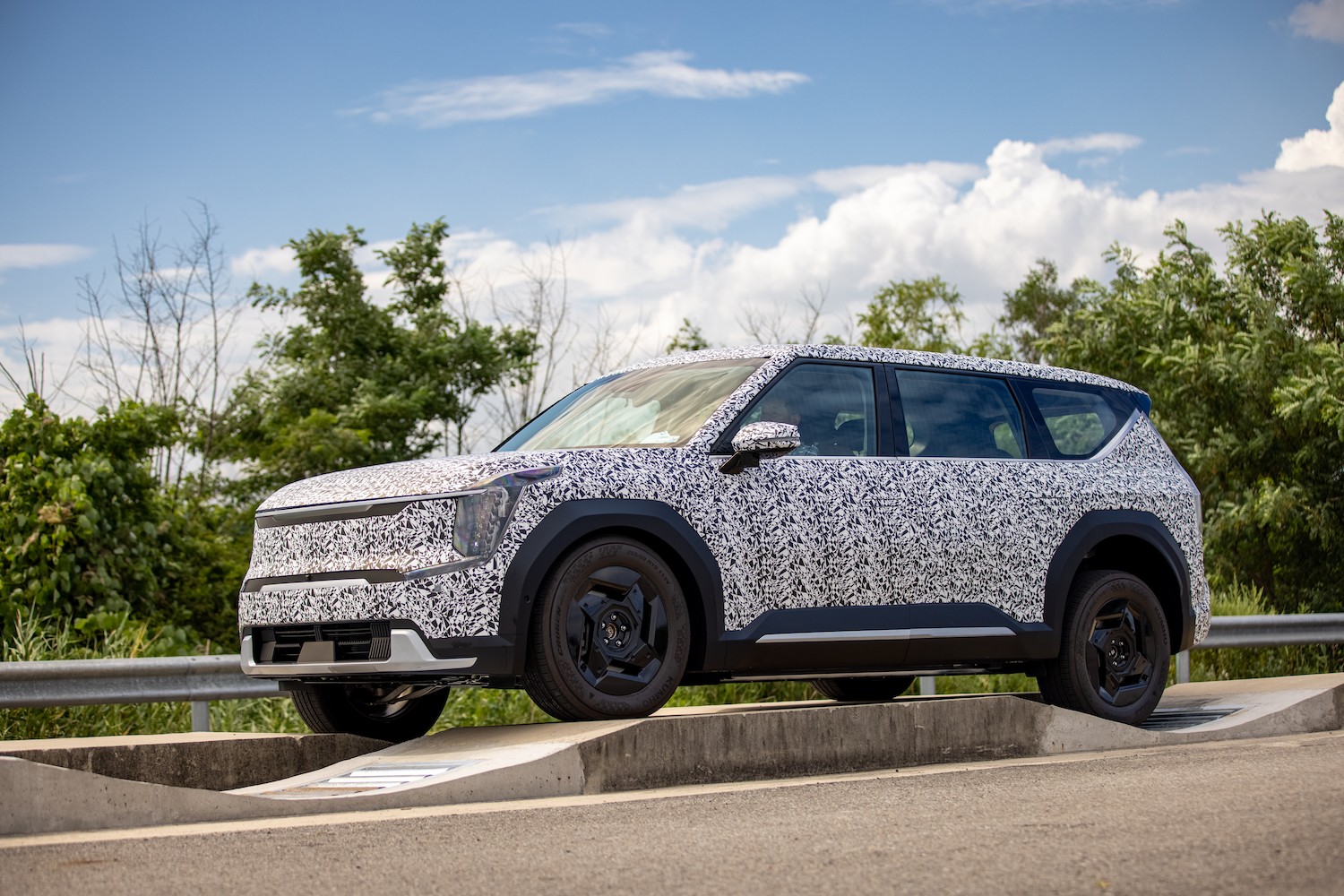 Up to 400 hp for the Kia EV9
Several mechanical configurations will be recommended, with one or two electric motors. The entry level can deliver 203 hp with 340 Nm of torque. The twin-engine version would go up to 405 hp with 515 Nm, while the top-of-the-range version would have 650 Nm of torque. We can think that these values ​​are intentionally skewed, and that they only provide space. Because remember that the less powerful EV6 (with a 77.4 kWh battery) has 229 hp, and that the EV9 with only 200 hp is very insignificant.
In addition to performance, with 0-100 km / h between 8.9 and 5.2 s, the difference will be mainly in terms of towing capacity. The entry level will not be able to carry enough equipment. Level 2 will make it possible to tow 900 kg. As for the all-wheel drive, the Kia EV9 could tow 1,600 or 2,000 kg. Finally, only two versions will have seven seats, the other carrying the six-seat Tesla Model X. The Kia EV9 will be launched in its final configuration next year.

Read too
Kia EV9: final revision before presentation in early 2023