Various projects in
bmw
aim to work together with suppliers
CO2 emissions
significantly reducing the time of production and transportation. Recycled materials have been used for packaging in European plants for years. The amount of new orders for reusable packaging will increase from around 20 percent to more than 35 percent in 2022.
Also the use of
sustainable
Materials, reduction of disposable packaging and less transport contribute to reducing emissions. Total wants
bmw
across all its brands, to reduce CO2 emissions per vehicle in the supply chain by 20 percent by the end of the decade. "Through innovative methods, we are constantly reducing the use of resources and thus reducing our CO2 footprint," says Michael Nikolaides, who is responsible for the production network and logistics at BMW.
An example of new ways of working is the use of
rebuild it
in the so-called EPP packaging (EPP: expanded polypropylene). A 25 percent recycling rate is currently used in new EPP packaging. EPP is used, for example, as a special container with a suitable geometry for the enclosed components to facilitate safe transportation.
280 tons of CO2 per year can easily be saved

About 360,000 such containers are needed every year. With a share of 25 percent, around 280 tons of CO2 can be saved per year. This is not the end of the story, and the first pilot tests with 100 percent recycling are underway.
An additional 680 tons of annual savings in production can be achieved through the use of covers and compact carriers with 50 percent reusability. The focus of these measures is currently on European markets; however, this will be extended to Mexico, the United States and China.
Large collapsible boxes replace metal mesh boxes

The greatest success achieved in reducing emissions
The BMW Group
with the introduction of large folding boxes. Instead of metal crates, collapsible plastic alternatives with more than 90 percent recycled content are now being used.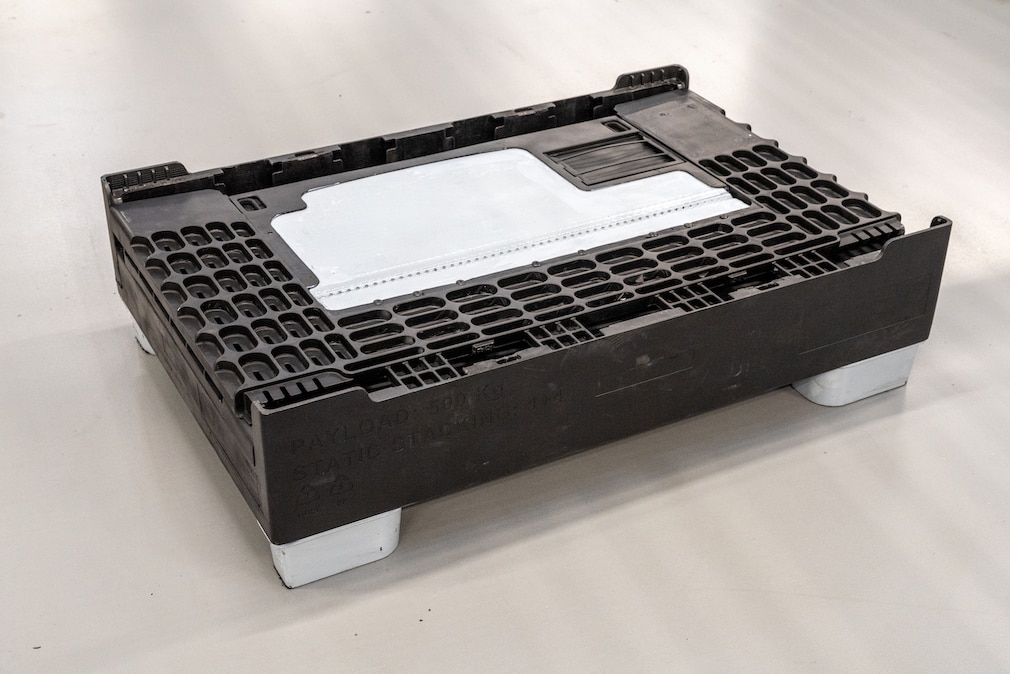 These work like collapsible shopping boxes – when empty, they fold up and are therefore easy to transport. 15,000 of these innovative containers result in a CO2 reduction of around 3,000 tonnes per year.