Tadeusz Jelec is from Giżycko. He studied mechanical engineering at the Gdańsk University of Technology, but in 1981 he moved to England, where he entered the Royal Academy of Arts. While still a student. it caught the attention of Peter Stevens, who designed cars such as the McLaren F1 and the Jaguar XJR-15.; Jelec already participated in the final design. Pole worked for Lotus, Mazda, Holden and Volvo, but he prepared the most important projects for the Jaguar Design Studio.where he stayed for 30 years. It was there that he designed the interior and exterior of Jaguar cars, including the XK8, XJ8, X-Type, S-Type, XF and XK. In 2019, he joined ElectroMobility Poland, where he is responsible for the design of Izera, the first Polish electric car.
From the Royal College of Art to the profession
– Matchbox, designs, posters… That's how it all started. My brother and I once found a Ford Escort folder, in which there were small drawings of this car in action, at campaign meetings. We put it on the projector and painted a big poster ourselves with paint. It was the 1970s when we wanted to design cars Tadeusz Jelec remembers his childhood. Later he became one of those who "paved the way" for subsequent Polish designers creating cars for the big European brands – Alfa Romeo, Audi, BMW…
– In the late 1970s, designer Justyn Norek from Krakow left Poland. He left at the invitation of Giorgetto Giugiaro himself to work in his company – says Tadeusz Jelec. – Then there was Tom Jara. It was discovered by a friend of mine now in London, who was building a Jaguar XJ220, by accident. He saw that Tomek could draw. And that's how Tomek ended up at the Royal College of Art and then Ford. I was the third. I wanted to study at the Royal College of Art and in the end I did. And then it was over… More Polish designers appeared. There were Tomek Sycha, Zbyszek Maurer, and later also Jacek Frohlich, Bogusław Paruch and Kamil Łabanowicz.
– I remember one story with Kamil Łabanowicz and Boguś Paruch when together with Jarek Maznas we organized a workshop in Wrocław, where they and Jacek Pepłowski appeared. That is, people who later became designers involved in the design of the European car Jelec says. – I was impressed by the passion of these people, it was obvious that they did not want to do anything else in life. They came to the workshop to see if they could be creative. When I looked at Kamil's drawings then, and that was almost 20 years ago, I thought "boy, you're ready to work now." Yes, Kamil, Boguś and Jacek were the stars of these workshops. And today they are doing amazing work.
What car is there for the mountains?
Tadeusz Jelec, after finishing his career at Jaguar, took up education. He recently had a lecture at the Silesian University of Technology in Gliwice. – It was by chance that I was given the leadership of a project related to the Izera model, but I did not give up on academic matters and I am in regular contact with universities. – he shows. For a few months, conducted classes with students of the Savannah College of Art and Design in the United States, Georgia, on-site and remotely. – It was an adventure for me. I don't want to sound like it's my duty to impart knowledge. I just want to share it with my experience he adds. Izera also considers the project as a consolation for the youth. – Maybe not even creating, but being creative – he shows.
He joined ElectroMobility Poland, responsible for the first Polish electric car, in October 2019. – Then I received the initial marketing brief, and my task was to create a family car based on the theme of the Jizera Mountains. – he says. – How can mountains affect the shape of a car? There is an English word "tranquility" that creates the right environment, peace, balance. Today, when designing, surprising elements are used, graphics or forms that even create a sense of threat and aggression. I, on the other hand, wanted to create a car that was not too aggressive, but rather daring. It's about confidence without hypocrisy. But also something that would be a safe "cocoon" for transporting the driver and passengers. And that is the idea behind this car.
– The form, in turn, should be light, liquid. Details should be changed. The lines go from front to back. It is about such a harmony of shapes and patterns, about purity of form – says the ostrich about Izera.
DNA is already there. But Izera needs to be recreated
Izera will be built in Jaworzno – the construction of the factory and the start of production is expected to cost approximately PLN 6 billion. In November 2022, EMP announced that the supplier of the Polish "electrician" platform will be Geely Holding from China. This means that the Izera, which we saw for the first time in 2020 (the hatchback version can also be seen during the 4 Days of Design exhibition in Katowice from 26 to 29 January 2023, but – let us remind you – the prototype SUV was also. created) , it will have to be rebuilt in order to adapt it according to the criteria of a Chinese platform known as SEA – Sustainable Experience Architecture.
– I wanted to create a special DNA of Izera, so some elements would be good to keep, because it is impossible to completely transfer this body to a new bag. – explains Tadeusz Jelec. – If the front overhang changes, even if only by 30 millimeters, then you have to move all the lines, surfaces … Yes, we have completed the overall assessment of the aesthetics of this car and it is "cool", but there are still needs to be modified. For example, when it comes to crash tests. The position of the "A" pillar is subject to change, as is the angle of the window – although I would like it to remain the same. Many things will probably change, but for me the most important thing is that the ratio remains the same – emphasizes.
When will the new Izera be presented? – I would be against showing the car before it leaves the factory – saves the designer. – This is a practice followed by all manufacturers. It helps to create emotion, tension, this sense of anticipation… Well, maybe we will show the car a month before it leaves the factory.
Let us recall that according to EMP's plans, the construction of the plant in the Jaworzno Economic Zone will begin in the first quarter of 2024 and is expected to last for 20 months. After the technological start-up stage, The first cars are to start rolling off the production lines at the end of 2025.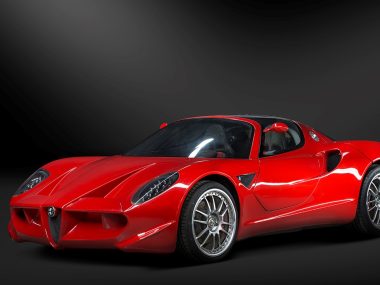 You may be interested in:
Supercars, rally cars, civilian cars… Here are projects created by Silesian designers for leading European brands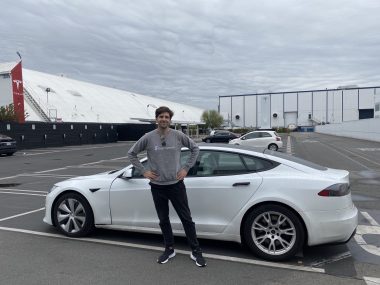 You may be interested in:
From the Ferrari 595 Daytona and the Spada Codatronc to the racing Fiesta and… the "invisible" tank. This is how you work in the automotive industry. And it all started in Gliwice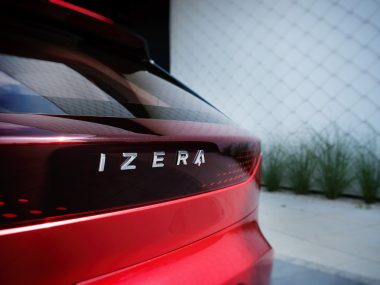 You may be interested in:
ElectroMobility Poland: PLN 6 billion for the Izera plant in Jaworzno. The factory is expected to produce 100,000 cars per year