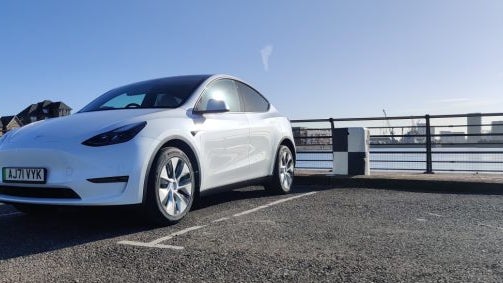 Tesla Model Y is the best selling electric car in the world. (Photo: Shutterstock/HE Group)
For the first time, an electric car leads the ranking of the best-selling cars in the world. Tesla sold more than 10,000 more Model Ys in the first quarter than Toyota sold its Corolla. Tesla's Model Y is headed for the million mark in 2023.
Toyota, the world's largest car manufacturer in terms of passenger cars sold, had to give up its top position in the sales list in the first quarter of 2023. As the first electric car, the Tesla Model Y is the best-selling car in the world.
This is according to data from industry analysis company Jato Dynamics. Therefore, Tesla sold approximately 267,000 Model Ys between the beginning of January and the end of March. Toyota sold about 256,000 Corollas in the past three months.
Three other Toyota vehicles, such as Hilux, RAV4 and Camry, are in third to fifth place. Electrek Report. Toyota also dominated the 2022 full-year sales list, with six cars in the top 10. Tesla took third (Model Y) and tenth (Model 3).
In total, Tesla sold 747,000 Model Ys in the entire year 2022. Toyota released the RAV4 and Corolla respectively in the same period nearly one million cars sold. Tesla is also moving towards this brand with the Model Y this year.
Tesla had already announced this goal of selling 500,000 to one million cars a year when it announced the Model Y in 2016. At that time, Tesla was not even selling 80,000 cars a year. To be fair, however, one must say that the affordable Model 3 and Model Y were not yet on the market.
If Model Y sales remain steady throughout the year totaling around 250,000 per quarter, Tesla will easily take the million mark. Then the Tesla Model Y may also be on the sales charts by the end of the year.
In 2022, Tesla sold 189,000 Model Ys in a three-month period, calculated on a quarterly basis. Last but not least, deep price cuts may be responsible for the large increase in sales figures in recent weeks.
Tesla's Model Y topped year-round sales figures in Europe and California last year. So far, however, no electric car has been at the forefront of the world.
The Model Y can now succeed, although the e-SUV – even after the price cut – is almost twice the price of the Toyota Corolla.