Build Your Dreams – BYD for friends – chances are you've never heard of this brand. However, the Chinese manufacturer is on track to become the largest producer of electric vehicles this year. A sledgehammer that wants to keep Tesla in its place. Do you want to be an international player without being active in (automotive continent) Europe? Of course you can't! The Atto 3 is the first sharp point of BYD's trident.
dragon face design
Atto 3 is to BYD what ID.3 and ID.4 are to Volkswagen. The core of the European range, which is complemented by a high-performance business sedan (Han) and a seven-seat SUV (Tang). BYD aims to be safe by releasing the Atto 3 in the C-SUV segment. Currently the largest place in Europe.
In terms of specifications, this Atto 3 is well between the mentioned ID.3 and ID.4. Bitches even claim that they see the last qualities in him. Although we have to give kudos to BYD. Because it is the first Chinese car brand that does not hide that it is from China. With nods to the common Chinese mythologies and dynasties of the country. Just look at the Dragon Face mouth on this Atto 3 and the silver "dragon scales" on the C pillar.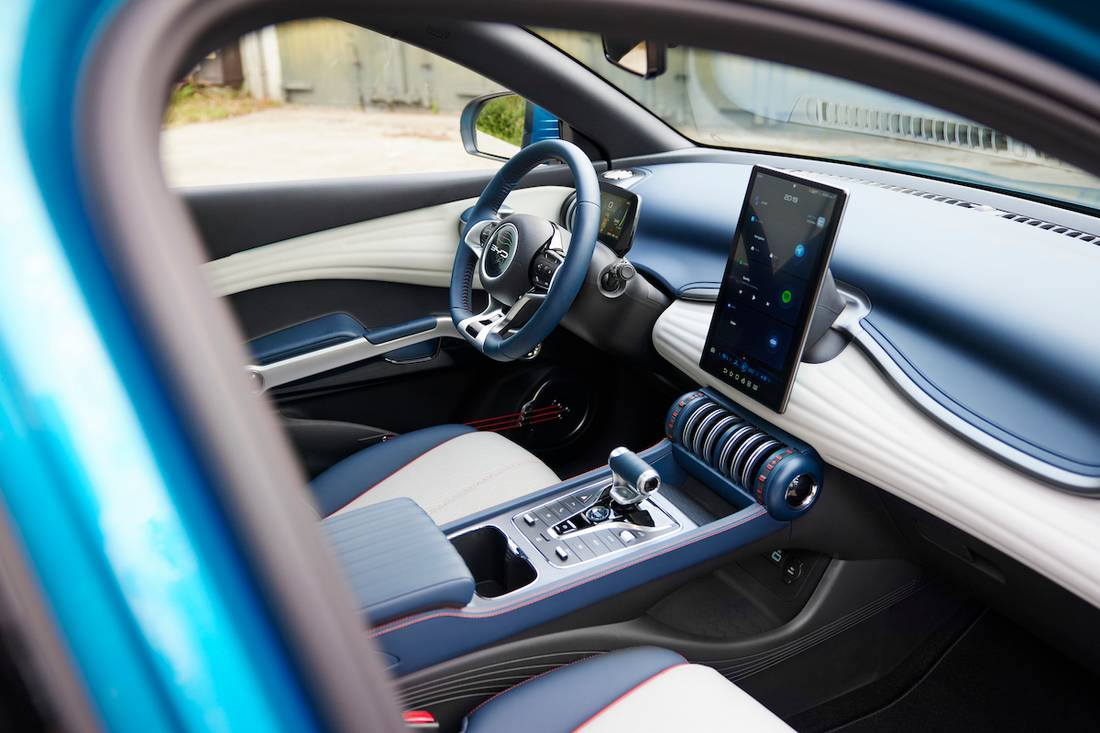 do you play guitar
Although you might call the body a little basic, BYD's (mostly European) designers were allowed to go completely wild in the interior. The lines on the dashboard refer to human muscles, the ventilation openings are amazingly round and on each door panel you will find a storage compartment that also doubles as a guitar and three strings. Your children will thank you in no time.
So there is no shortage of gimmicks in the interior. However, if you look beyond the gameplay, you will see that everything is very well put together. Maybe not to everyone's taste … but with respect together. In addition, the 12.8-inch infotainment screen is real eye catcher. The system not only enjoys the sharpness and speed of response that Volkswagen can only dream of, but at the push of a button you can also rotate the screen from a horizontal position to a vertical position. It's handy if you have to use navigation on a long trip.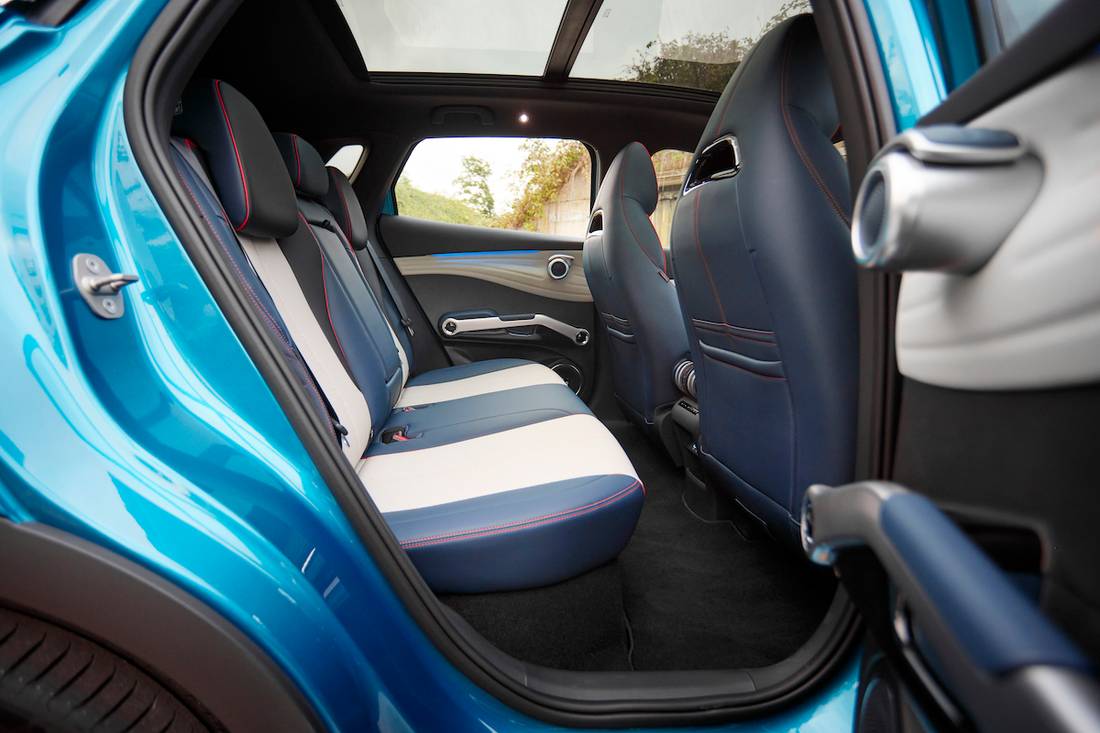 Modern power train
You can't beat this BYD Atto 3 at first glance when it comes to design and build quality. However, an EV is only as powerful as its training power. How about this Atto 3? Well, the crossover is BYD's first vehicle to use the new EV platform. The e-platform 3.0 allows different vehicle options and battery specifications.
BYD keeps it safe with the Atto 3 by installing a 204 hp and 310 Nm electric motor on the front axle that can tap its energy from a 60.4 kWh battery. The result? Sprint to hundred in 7.3 seconds and a theoretical range of 420 km (14.3 kWh/100 km). This Atto 3 charges 11 kW AC and 88 kW DC. Ok, we're done with the technical details… how does this Atto 3 run?!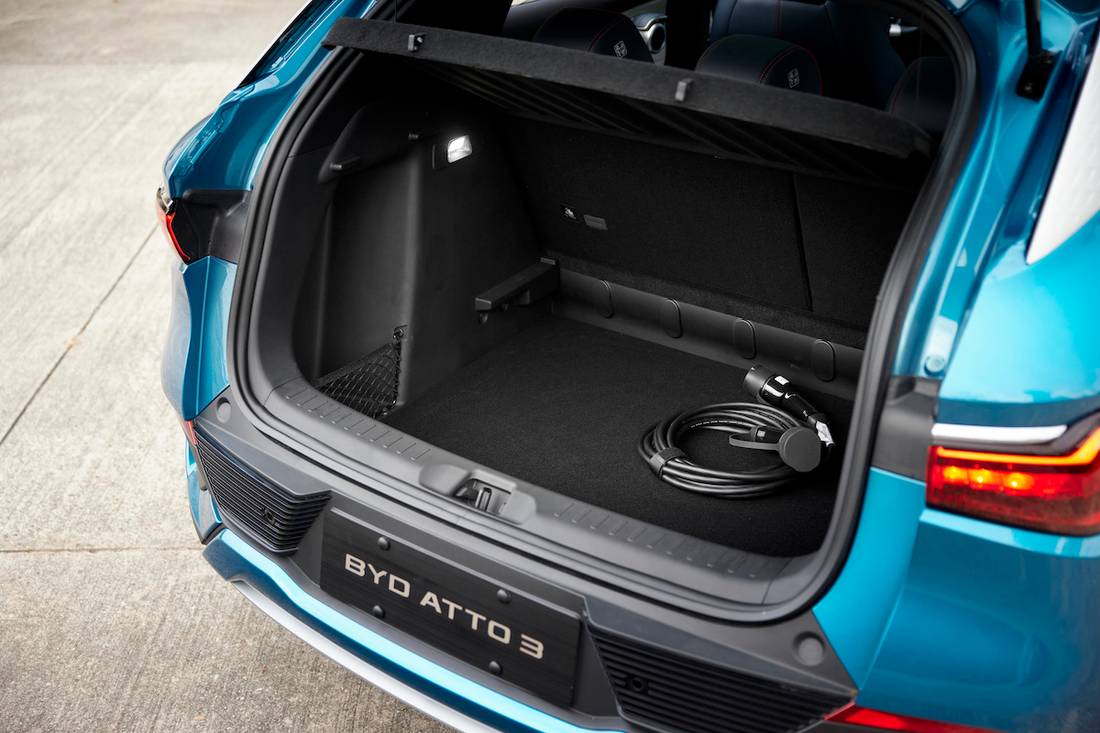 Solid look
BYD already gave Autoscout24 the opportunity to test one of the first Atto 3 copies on Western European soil. With the caveat that the test had to take place in a closed airport (homologation and insurance issue, you know). Atto 3 already gives a solid impression after the first few meters. The seating position is excellent and although the Atto has 3 sports seats in the front, they are very much related to the design. The seats are soft and comfortable.
The same can be said about the driving comfort, which feels very European. The Atto 3 is communicative and knows its way around local pavement. Although there are several ways to drive, the electric motor feels ready in every position and eager to deliver its power. The fact that BYD stocks its European models with tires from Goodyear and Continental makes it clear that the Chinese brand has done everything possible to ensure that nothing goes wrong.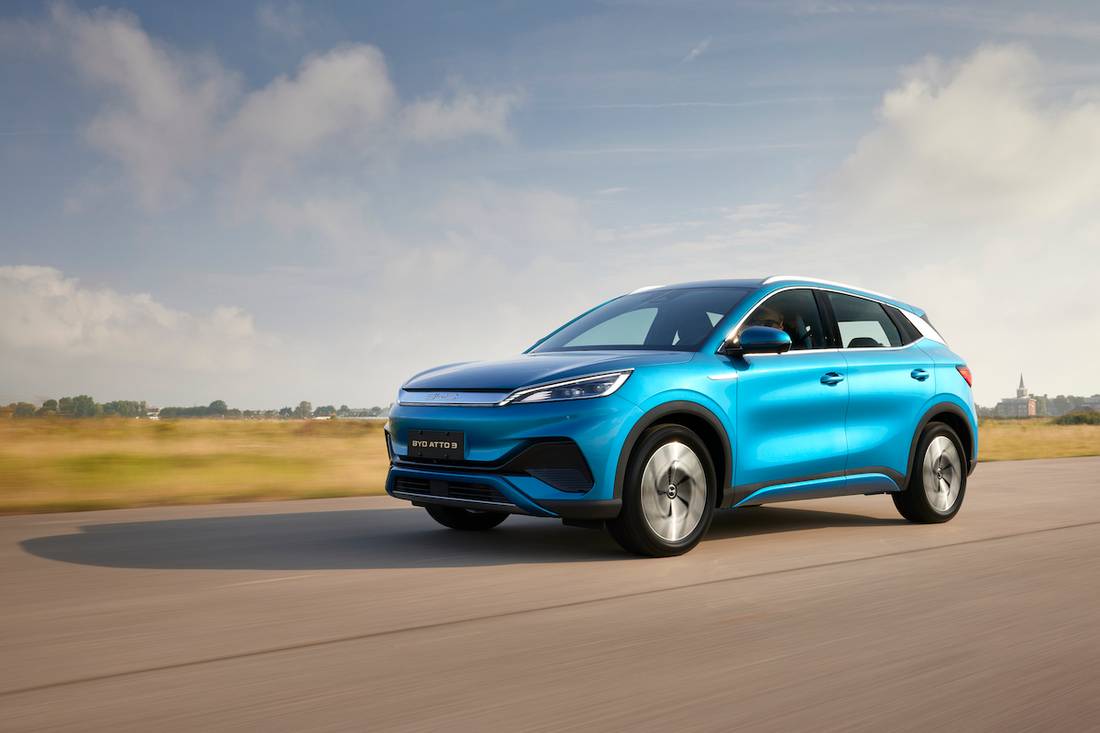 There is no delivery time
Our first test on a closed course makes it difficult to make a final decision. Although we do not doubt the skill of Atto 3. Not least when we consider the success in other markets. He owes his success there to his combination of quality and price. But there's still one tight shoe at the moment…
Currently, BYD Belgium does not yet have a price for this Atto 3. Although it will be somewhere around 35,000 euros. This means that this Atto 3 is under the Volkswagen ID.3 and in partnership with the MG ZS EV level. Compared to other Chinese (ZS), Atto 3 can open with more stable handling, finishing with a heat pump (standard). And then BYD has another trick up its sleeve. The Chinese giant builds almost everything on its own models. As a result, you don't have to contend with difficult delivery times. Cheaper, as well finished or better and available… European cars can be a concern.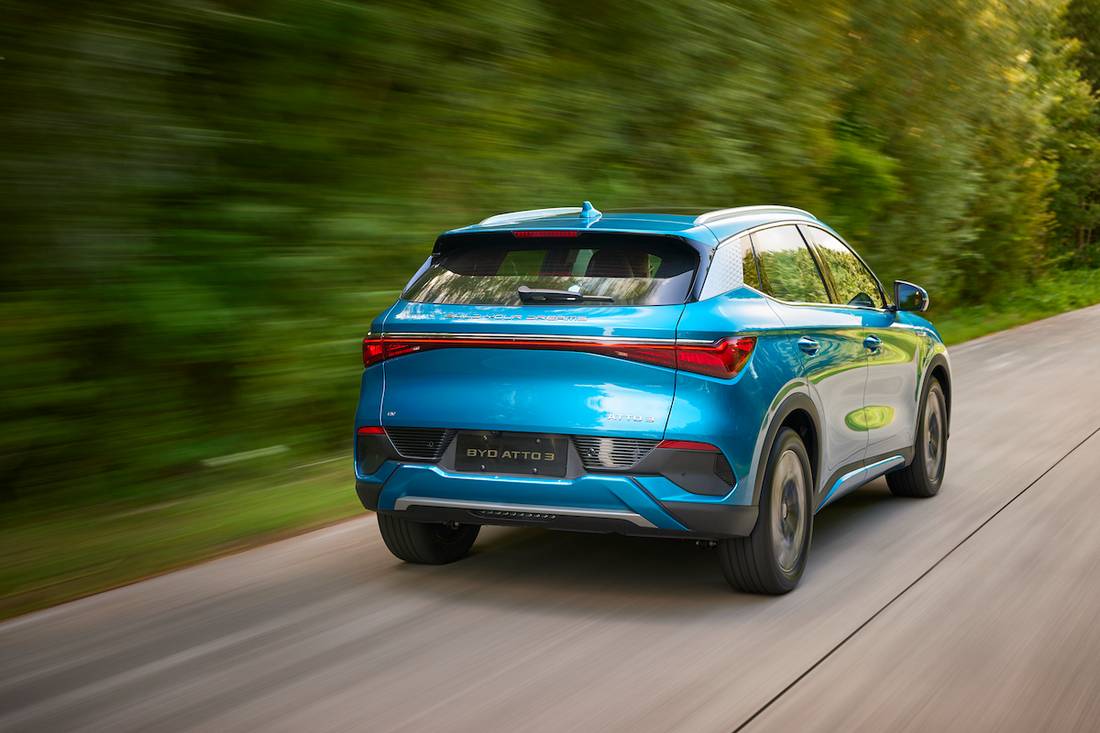 Conclusion
With the Atto 3, BYD is clearly chasing European sales share. With a quality finish, short delivery times and (probably) a much lower price than its European competitors, the Atto 3 already has the right cards in its hands. Volkswagen who?