Kia seems unstoppable. By 2021, Niro and Picanto were major sales improvements and the EV6 electric got a lightning start. Does the new Kia Sportage imitate that? At first glance, it has everything you need for it. Lots of equipment, good power trains and the same hockey girl looks like a Volvo XC40. But for a little more money. That's just the nose …
Do you remember what the original Kia Sportage was like? Probably not, because it has only been sold a few times in recent years. And that time is an example of looking friendly, with its flawless round fingers. In 2021, less than 600 Dutch people opted for Sportage. That's not entirely different from the more than 10,000 Niro, but also with 8,000 smaller pieces in the class of four and a half meters of SUVs, the Volvo XC40. †No more Mr. Nice Guy", that's why they must have thought of Kia. Let go of those circular lines, complete with that clear appearance.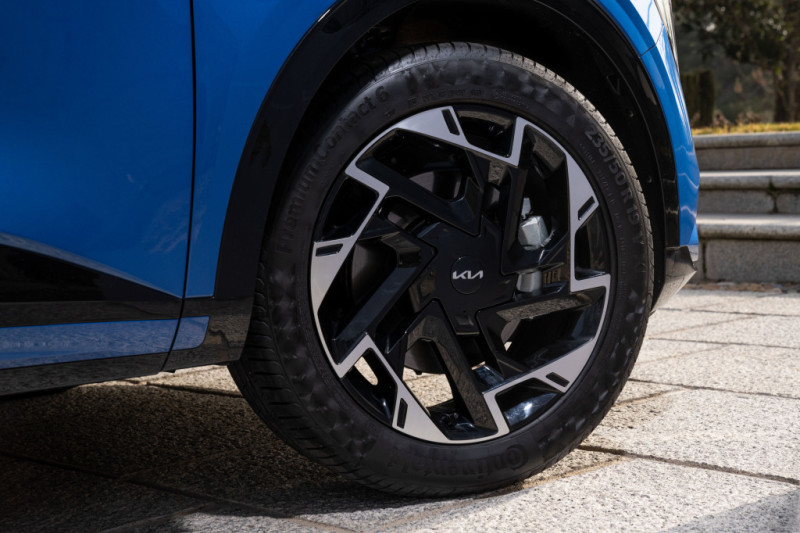 Kia Sportage with dark eye shadow and large piercing
Seen from the side, the new Sportage turned out to be a lovely SUV, with a Tonka-esque shape similar to the Volvo XC40. If part of the midi SUV was a high school class, Kia Sportage would be a good hockey girl. With the usual features of the face and in the neat clothes of designers. But if you look at Sportage directly in the face, it turns out that the hockey girl suddenly appears to be wearing coal-black eyes, black lips and a large piercing through her nose and upper lip.
At least that's how we get ahead of the new Kia. Inside, the aggressive LED lighting units are fighting a fierce battle with attention to the elegant, five-piece grid function. In the background, a large black panel on the full width stands outside, and the rear gate and rear lights display a small EV6 tip.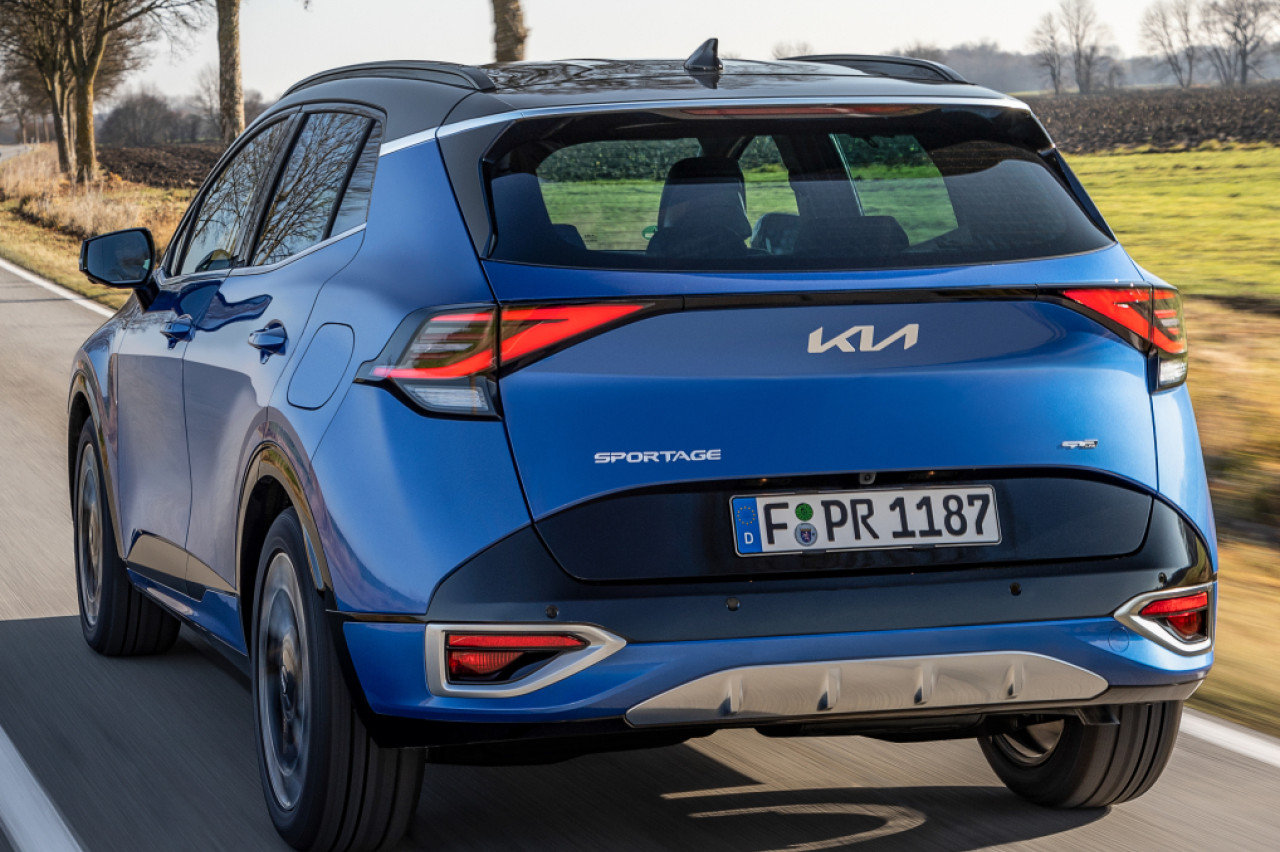 Interior with many features of Kia EV6 electric
In the interior, the touch becomes a full spoon, because inside the Sportage resembles an electric EV6 like two drops of water. Includes digital instruments from wall to wall and sending telephony. We are still not running an electric Sportage. The Kia has used some form of power for each Sportage, but in all cases the 1.6-liter four-cylinder turbo engine forms the heart of a powerful train.
The price list starts with a 1.6 T-GDi Mild Hybrid guide with 150 hp (34,995 euros). A 1.6 liter turbo gasoline engine is supported by a start engine generator. There is also a 1.6 T-GDi Plug-in Hybrid four-wheel drive (265 hp, from 42,595 euros), but we are on our way with the 1.6 T-GDi Hybrid.
That's 5400 euros more expensive than the base version, but so you also get an extra 80 hp. The fast calculator then knows we are on our way with 230 hp. If we look again at the Volvo XC40, we see that it requires a minimum investment of 39,995 euros. But then you have to do with three hp 129 cylinders …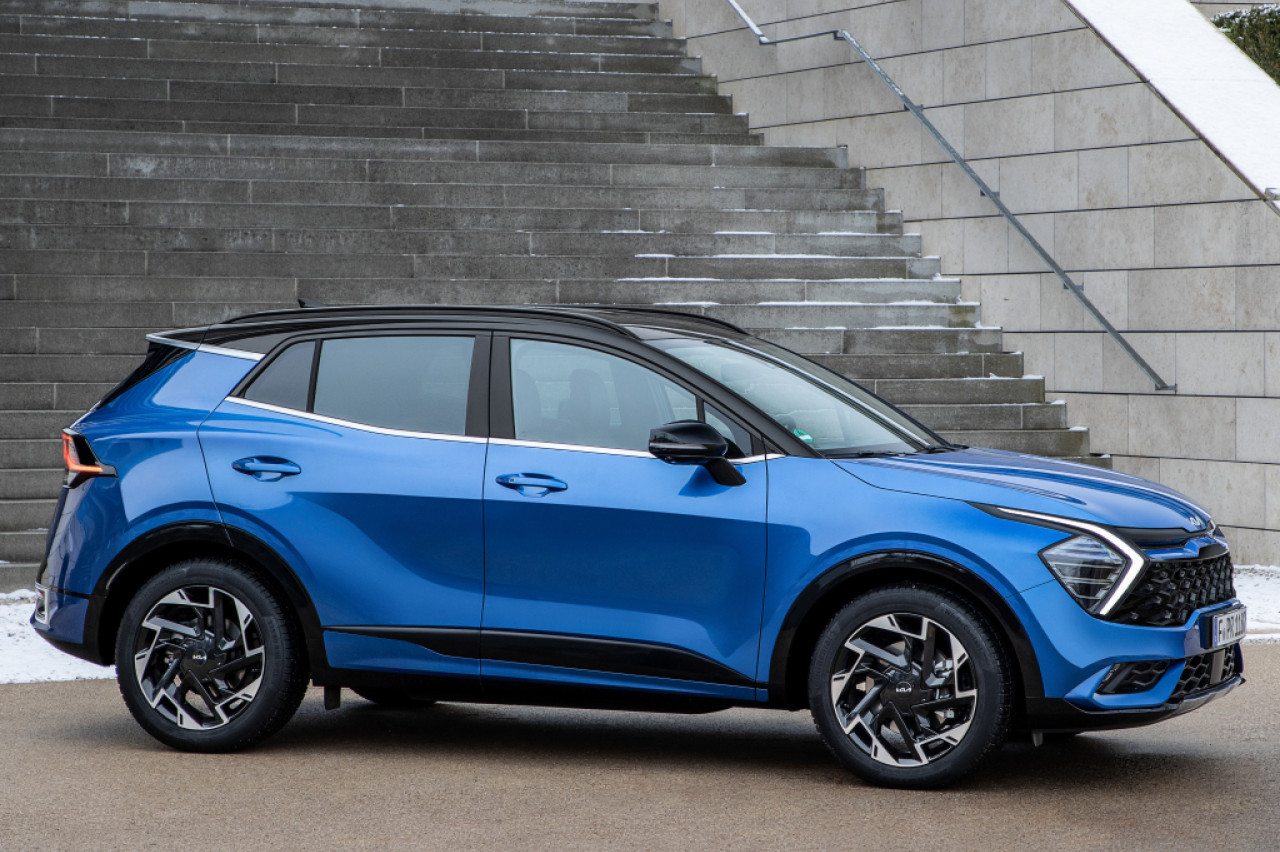 Not Max Verstappen among the gearboxes
In the Sportage Hybrid you can drive whisper-silent in the morning, because it always starts on an electric motor. Depending on your gas input, the combustion engine will report later. The 230 hp power sounds very impressive, and the Sportage Hybrid certainly goes faster than the Dutch over-vaccination campaign. On the other hand, with acceleration from 0-100 km / h in 8.0 seconds, it is also not a sprint gun.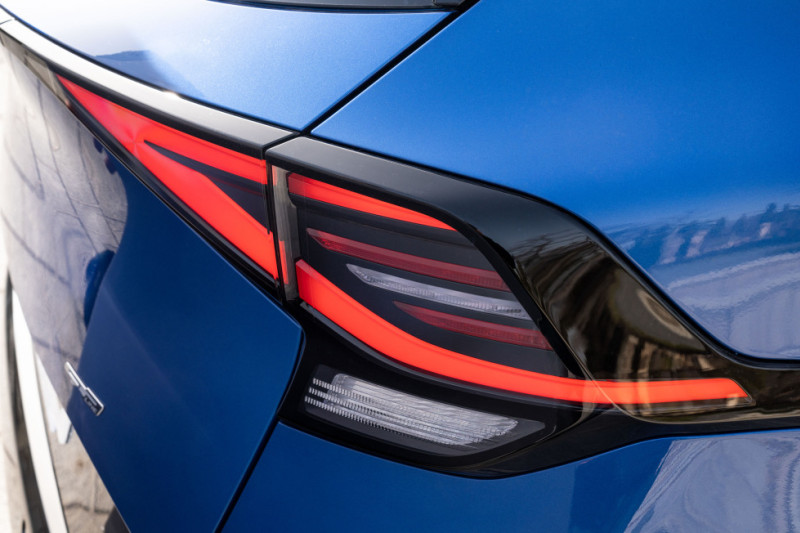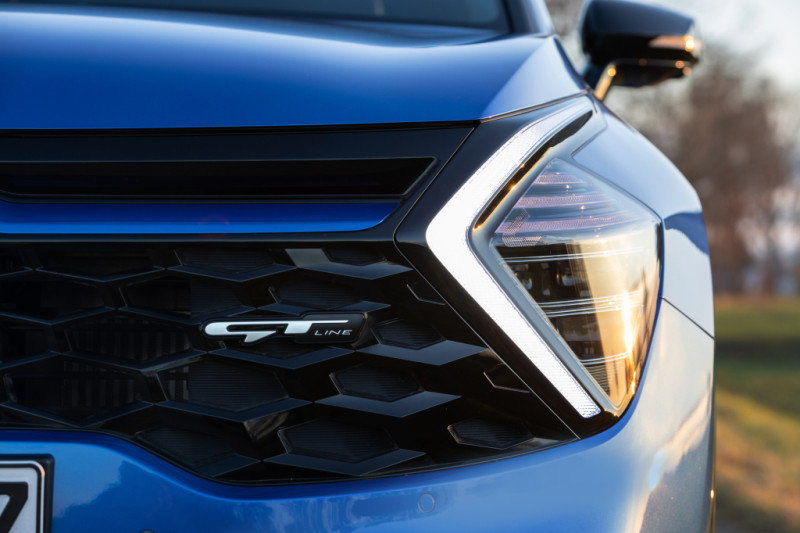 Under all circumstances, the car is nice and smooth, although the six-speed automatic transmission is not Max Verstappen between the gearboxes. It does not make a big difference if you use the tablets or allow the transmission to do all the work. Helps when switching from Eco driving mode to Sports. If your co-driver calls you: "Do it normally!", You have no power, because there is no such thing. Just because normal driving conditions do not exist. A little crazy indeed.
It also seems that the four-cylinder becomes quite noisy if you ask for a little more from it. Because the car, in general, is nice and quiet, it blows us a little raw on the roof. Perhaps Kia has carefully designed the parrot noise acceleration, to make sure you take it easy and get a specific use of 5.8 l / 100 km (1 to 17.2). During our short test drive, we were not around.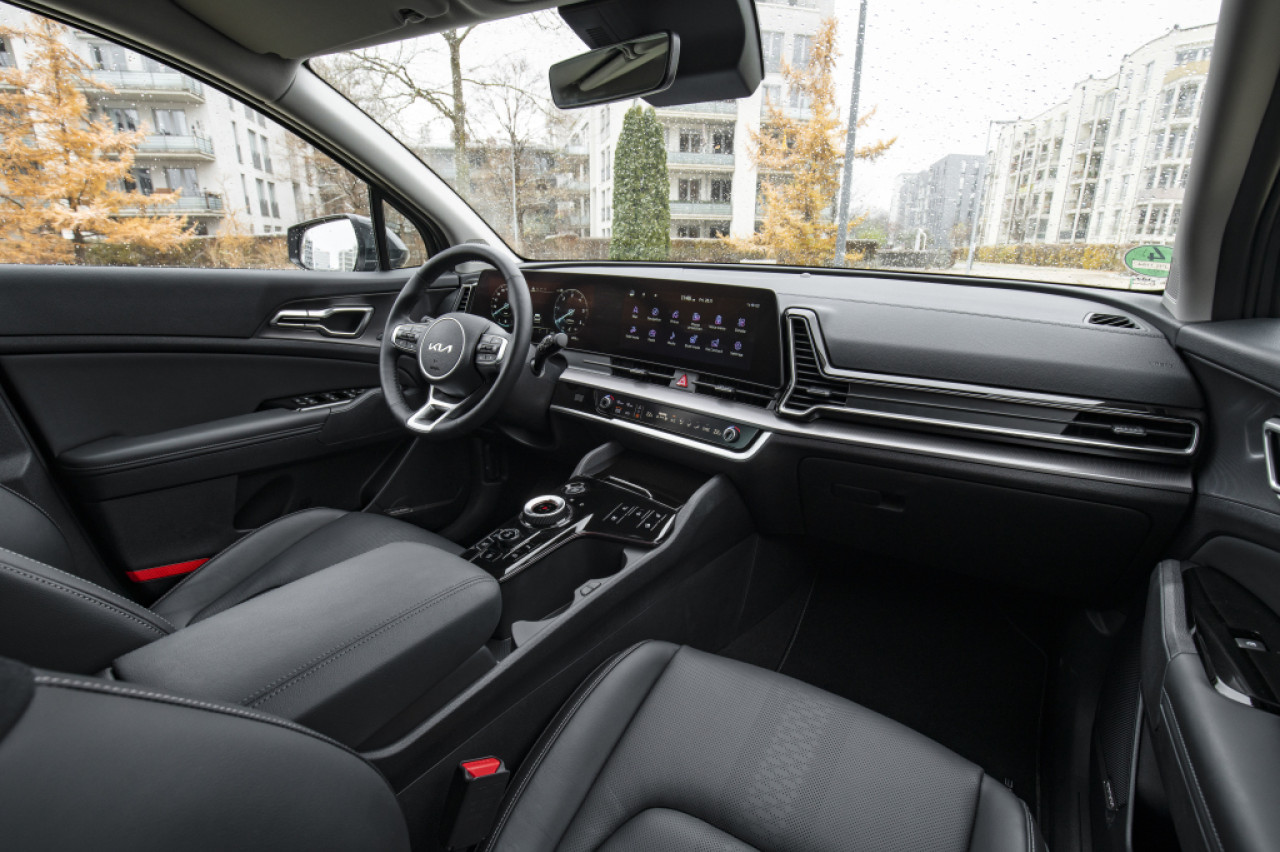 The Kia Sportage has a smooth, beautiful and moist suspension
Fortunately, the chasi does not have a bad surprise in the store. We deliberately looked at the many speed bumps and cobbled roads and Sportage picked them up with flying colors. The suspension is conducive to supple suspension, but with a positive weakening effect. Despite the high center of gravity, the body leans just slightly against the bends. We also did not detect any irritating diving patterns during the braking.
Are you constantly updating our exhibits and recent driving tests?
Subscribe to the weekly Automatic Audit newsletter
Add to that the comfortable seats and predictable steering, and you just have a very nice SUV. Like the front seats, the back seat has a long seat and because the seat is also very high, Sportage bench seats offer more seating comfort than the EV6. The head room is more comfortable, but if you choose a panoramic roof version (usually from DynamicPlusLine), it will cost a centimeter.
Fortunately, basketball players can move slightly down the rear passengers by bending the backrest slightly. If you want to make room for luggage, you can return the rear seat into three sections. Pull the handles on the luggage compartment and they fall forward with a single movement. In this way you increase the trunk space of 587 liters in the adjacent loading floor with a capacity of 1776 liters.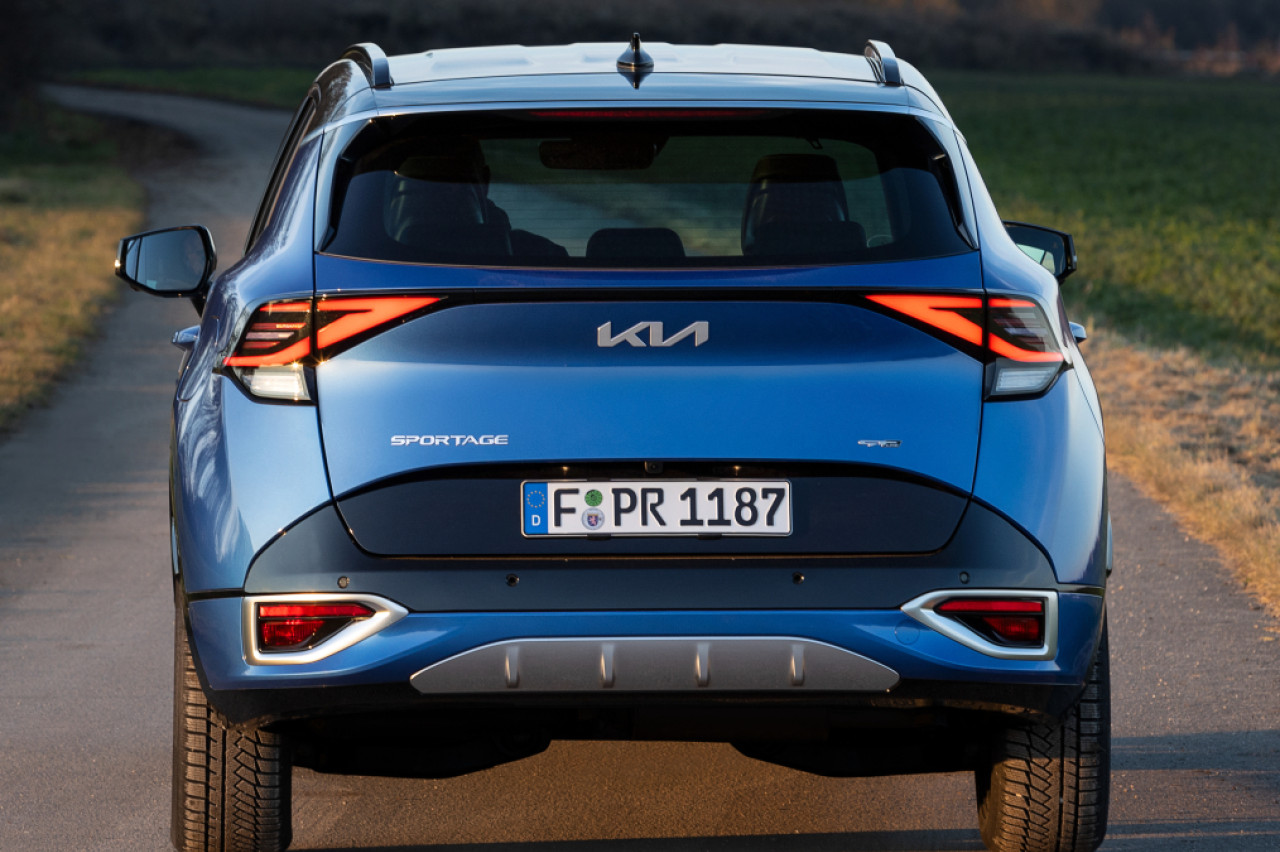 Friendly for everyone with a beautiful interior and good ergonomics
When we are on the road with Kia for a while, it gives us a 'Volkswagen' cultural feeling. The new Sportage is everyone's friend with excellent handling without excess, well-finished interior and good ergonomics. The only thing you need to get used to is the functionality of the button panel for climate control and sound system. Active navigation control works very well and is therefore also important in busy Dutch traffic. It is also good that all types of driving modes are taken care of when you turn off the car. This way you do not have to choose your favorite positions over and over again.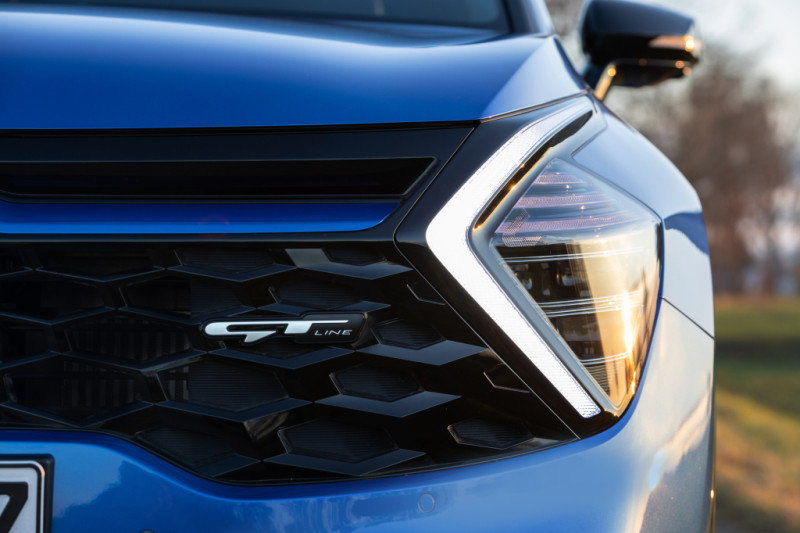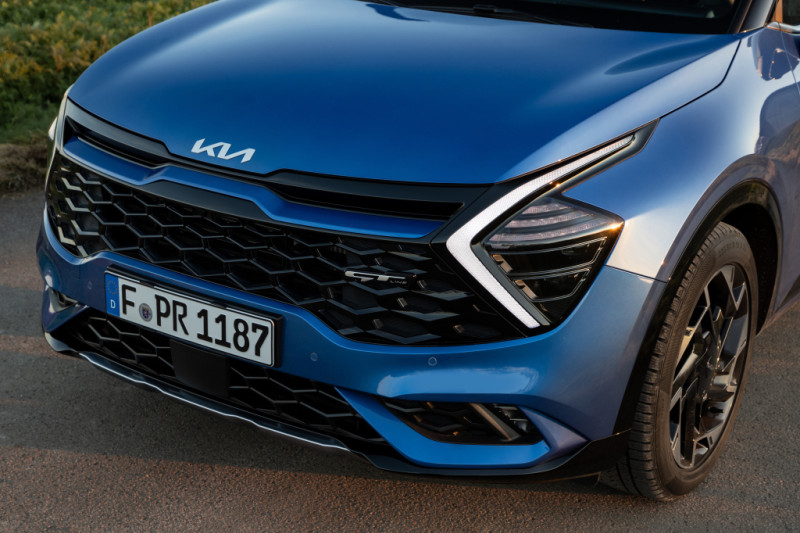 Still, we can find Sportage in a few quirks. For example, it is strange that the rear wiper erases the wrong way. As a result, a large portion of the dirt remains on the driver's side window. And that when the rear view through the wide C columns is not left. Fortunately, in the higher version of Sportage you also have it concept blind cameras. These show you in digital instruments what is happening to the slant in the back of the car. Just in time for the rainy season experimentation it seemed as if we were looking into a distorted mirror.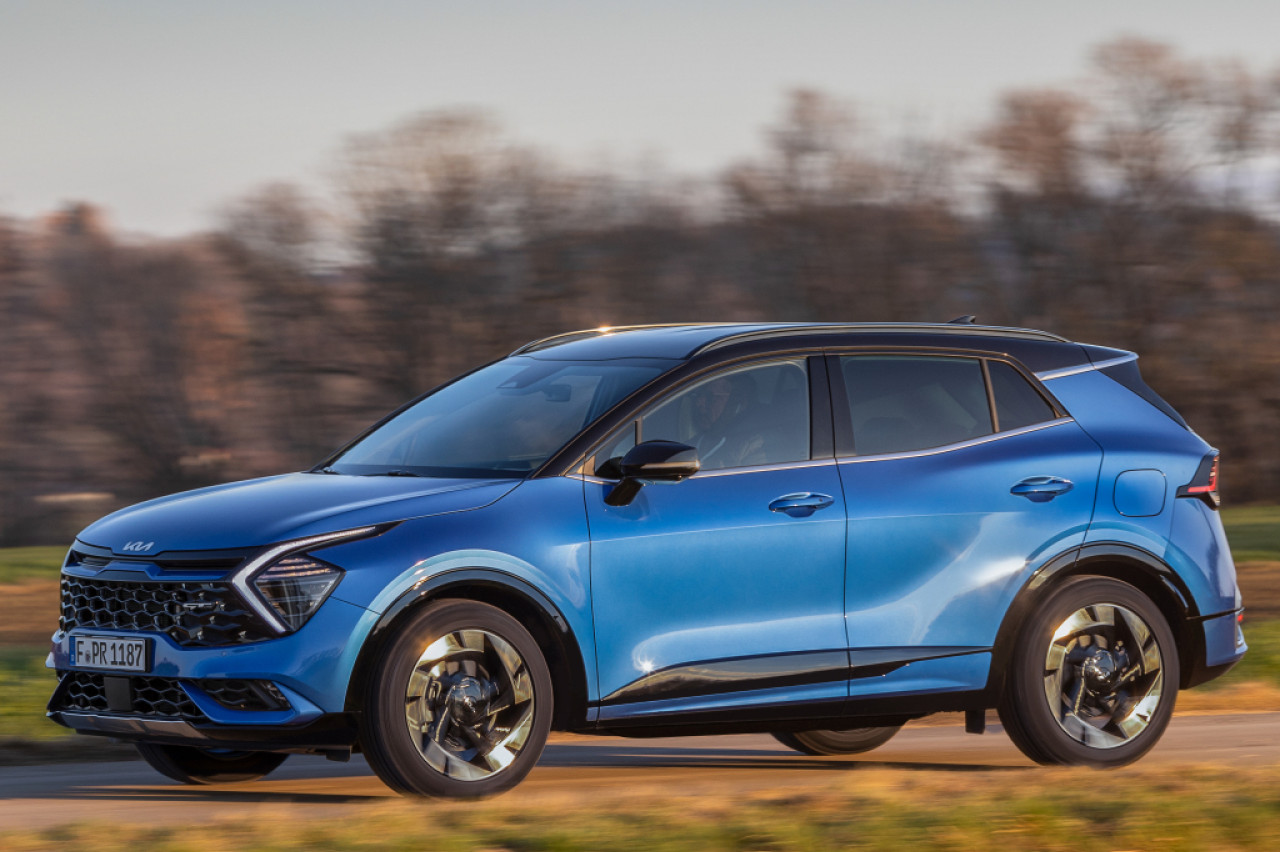 As before, common Kia devices
Fortunately, modern Kia does not remember in any way the cars of the last few decades. Except for one thing: the equipment is still very wide. Already in the basic version of ComfortLine, the new Sportage offers you LED lights, air conditioner, rear camera, 17-inch alloys and various safety accessories. The Sportage Hybrid has very low hardware like DynamicLine. It spoils you with a beautiful 12.3 inch touch screen with built-in navigation system, rain sensor, three-dimensional climate control and adjustable waist support for the driver's seat. In Hybrid and Hybrid Software you also get a flexible transport controller and a highway assistant (independent driving) included.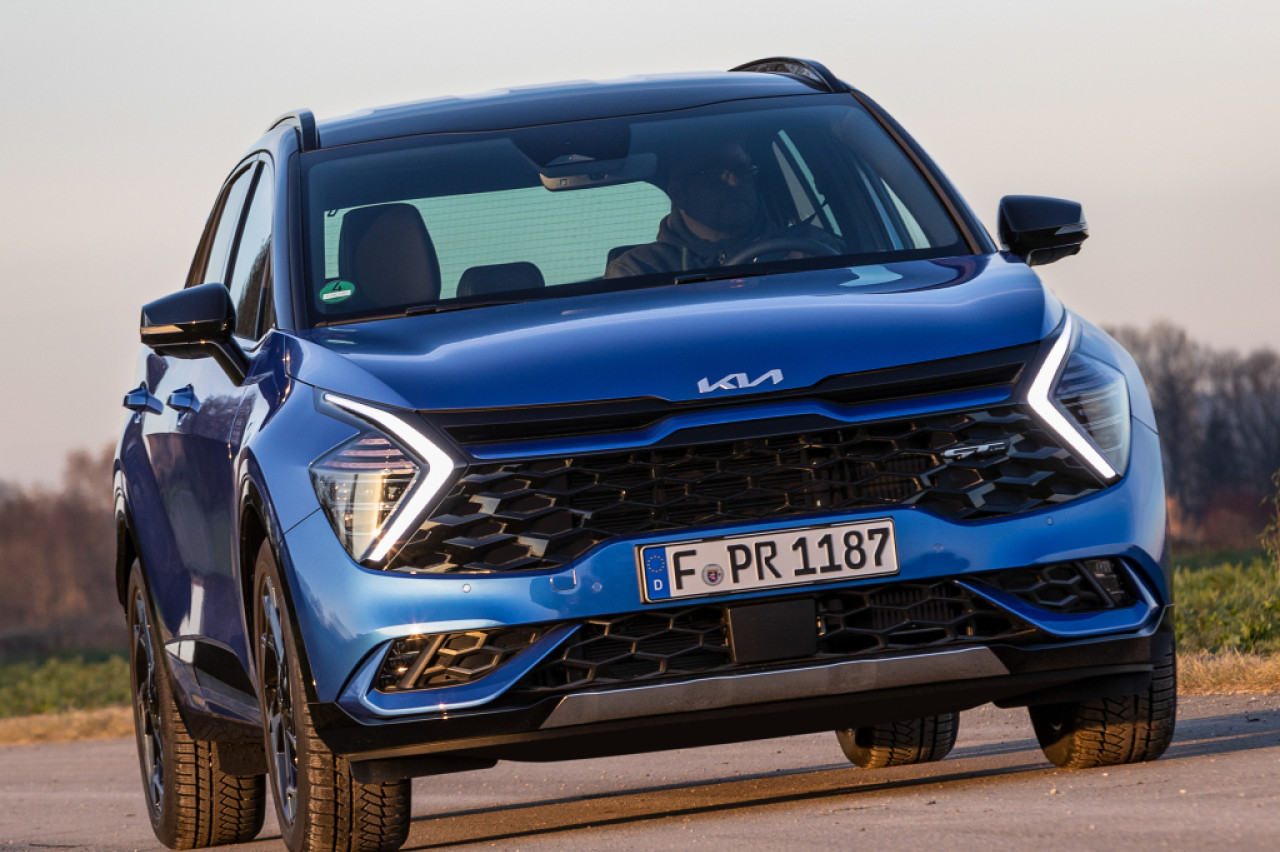 Conclusion
Leaving its front part, the new Kia Sportage does everything possible to be friendly with everyone. He has high marks for character and diligence and is generous with his equipment and abilities. Additionally, many buyers appreciate that Korean – unlike most competitors – comes with a four-cylinder engine. Especially travelers – who are allowed to hang 1650 kg on a towbar – so.