Skoda Enyaq: The best-selling electric car in Switzerland in April 2023.Photo: Shutterstock
Almost every fifth new car sold in Switzerland is now an electric car. Electric vehicles gained a market share of 19 percent in April 2023, compared to 13 percent in April a year ago. The electric SUV Enyaq from Skoda was registered especially often. The electric Audi Q4 follows in second place. Tesla's Model Y comes in third. So the most popular electric vehicles are all SUVs.
The 20 best-selling electric cars in April
Best selling electric cars in Switzerland in April 2023.
The three most popular electric cars in April are also the best-selling models for the entire year to date, ie from January to the end of April. However, Tesla has the edge on the annual scale with the Model Y.
The most popular e-cars in Switzerland from January to April
Old sellers Tesla Model 3 and Renault Zoe will be far behind in 2023.
The Swiss love it
It looks worse for another Tesla model. The Model 3 was the best-selling car in Switzerland in 2021 and thus also the best-selling electric car. In 2023, the midsize sedan dropped out of the top 10 in the annual rankings, as many Tesla buyers opted for the larger Model Y.
The Swiss buy the larger Model Y and often ignore the smaller Model 3 (center of photo).Image: cornerstone
While Tesla is on the fast track with the Model Y, the Volkswagen Group currently sells more than twice as many electric cars in Switzerland. Five of the ten best-selling cars this year come from the Germans, who, unlike the Americans, also offer smaller models such as the VW ID.3 or the Cupra Born.
Speaking of small electric cars: The small Renault Zoe, which was one of the best-selling electric cars in Switzerland and Europe for years, is finally on the way. In 2023, it will be enough for 15th place.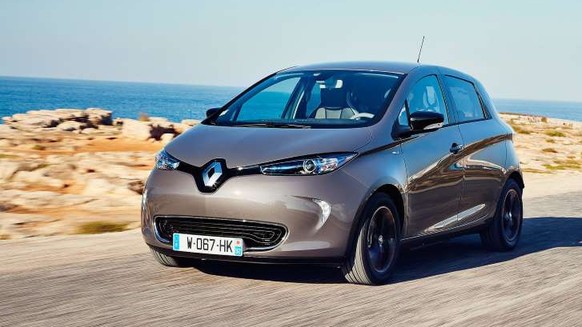 The Renault Zoe is a discontinued model.Photo: Renault
Electric vehicles are increasing by 25 percent
From January to April 2023, 13,625 new electric vehicles were registered, an increase of 25 percent compared to the same period last year. In the first four months of this year, electric vehicles had a market share of 17.7 percent. New growth spurts are not expected until the second half of 2023 and 2024 due to many new releases.
(oil)
The 20 best-selling electric cars in Switzerland in 2022
Climate activists wanted to block the start of the Formula E race in Berlin
Video: Watson
This may also interest you: