With Lance Stroll and Sebastian Vettel on the line in 2022, the Aston Martin F1 team recorded a loss of C$87.3 million last season compared to C$71.5 million in 2021.
When a team boss says he needs all his drivers to earn points, he means the points earned in F1 are worth millions of dollars.
Aston Martin's 2022 team numbers are not deceiving. The team, which is expanding, with the construction of its new factory in three phases (2023, 2024 and 2025), needs to get a higher income from its position in the manufacturers' championship.
In 2022, Lance Stroll and Sebastian Vettel scored 55 points (18 for the Quebec driver) and the team finished the season 7th in the constructors' standings. In 2021, the team scored 77 points (34 for the Quebecer) and also finished in 7th place.
The Aston Martin team posted a CA$87.3m (£52.9m) loss in 2022, despite a CA$53m profit from financing and operations. In 2021, the loss was CA$71.5 million.
The figures for 2022 were made public at the end of September.
Aston Martin F1 team statistics (2021 – 2022 comparison)
Photo : AMR GP Limited
Overall, the Aston Martin F1 team made sales of CA$311.5 million in 2022 compared to CA$248.3 million in 2021.
But the team's expenses in 2022 to race were $250.9 million compared to $177.8 million in 2021.
Hiring in 2022 increased labor costs by 10%, to CA$90.6 million. In 2022, the team was made up of 504 people, distributed as follows: 54 people in administration, 423 in technical areas and design and production (compared to 401 people in 2021).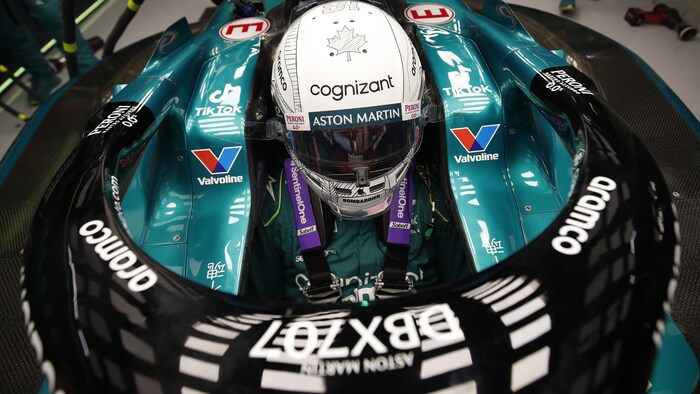 Lance Stroll in AMR23
Photo: Aston Martin F1 / Zak Mauger
Interestingly, the team paid CA$2.47 million for Lance Stroll's services through his management house, Falcon Racing Services, which is $304,200 less in 2021. Falcon Services brings in CA$1.5 million in 2022 in sponsorship revenue. for the team.
With the arrival of Fernando Alonso in 2023, the situation is more optimistic for Aston Martin, even if the performance of Lance Stroll leaves something to be desired.
While the Spaniard scored 174 points for Aston Martin in 2023 (thanks mainly to his 7 podiums), Lance Stroll collected only 47 points, which led to him being heavily criticized for the added value he brings to the team.
That said, the Aston Martin F1 team is in the best position in the constructors' standings, in 4th place, compared to 2022, but is threatened by the McLaren team which is just 49 points behind (25 points for wins, 18 for a. 2nd place, 15th to 3rd, etc.).
But if the Quebecer could also get on the podium, the team would be even better. That is why he has a lot of pressure due to his poor performance.
Remember that the Aston Martin F1 team is in the third year of its five-year development program aimed at winning the world title.