(Motorsport-Total.com) – "Statistically, we can be proud of this season." – Simon Reicher improved significantly in his second year in the ADAC GT Masters. Twelve points in the previous year grew to 21 this season, including an impressive third place at Zandvoort, which meant Eastalent's first podium finish in the German GT Championship.
The Eastern Race has made progress in 2022 but there is still room for improvement
zoom
In fact, it should be said that it was easier to finish in the points in 2022 in the ADAC GT Masters than in 2021, if only because of the smaller number of starters. Reicher however spoke to 'Motorsport-Total.com' of a "passable season".
"I have learned a lot. Everywhere. You always learn something like a driver, but whether it is technical or other things, there are many things in the team. We have gained a lot of experience there," said 22. – years old.
His colleague Norbert Siedler is more important. Also in an interview with 'Motorsport-Total.com' he says: "I had already thought that we would establish ourselves between P8 and P12. Unfortunately we did not succeed. The Zandvoort stage and the car were great. Otherwise we often had problems with the setup."
"If we're going to come back with Easttalent, something has to happen. We have to position ourselves better on the engineering side." The team is basically hoping for more support from Audi.
Additional test samples work wonders
With WRT Racing and Rutronik, two big names are switching to other models for 2023. Could that be a chance to get more support from the manufacturer? "I hope that we can fill this gap!" says Reicher. "To get help, we obviously have to work a little harder for ourselves."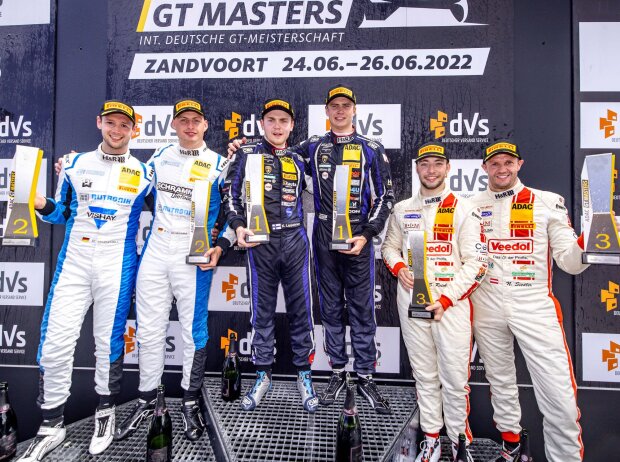 © ADAC Motorsport
The podium in Saturday's race at Zandvoort was the highlight of the season zoom
"It's quite possible, if it's worth it, we'll have a better chance for next year. To be honest, we've been an Audi team since 2017. We haven't driven any other car since 2017. That's how we" have proven our loyalty to the brand. That should work."
The team's lack of testing around construction contractor Peter Reicher proved to be a brake on last season. This caused frustration, especially among the settlers. He pushed hard for more pre-race testing.
Hockenheim agrees: the team was tested here before. Another podium position was immediately reached in the second race, until Reicher overtook Tim Zimmermann's Land-Audi and received a car penalty. So the team was denied a good ending in the 2022 season.
Reicher would like to continue with Siedler, who has been his mentor for several years now: "I couldn't think of a better teammate!" Siedler is still not showing his cards on the team's side: "I still don't know how and what, but I will return to the ADAC GT Masters. It fits here and it feels good."
When the team returns to the German GT championship in 2023, it will continue to do so with the Audi R8 LMS GT3 Evo II. A second ADAC GT Masters car is currently unscheduled.