Bugatti could start again with its new product portfolio. The planned electronic crossover is obvious from the table. That says the CEO of the French brand for AutoCar.
Winkelmann says: "The idea was solid and we had a business case, but it came to a corona dispute, so early last year we stopped dealing with and analyzing the second model. We don't go back or have no plan, which is a shame because I'm sure this could be successful. "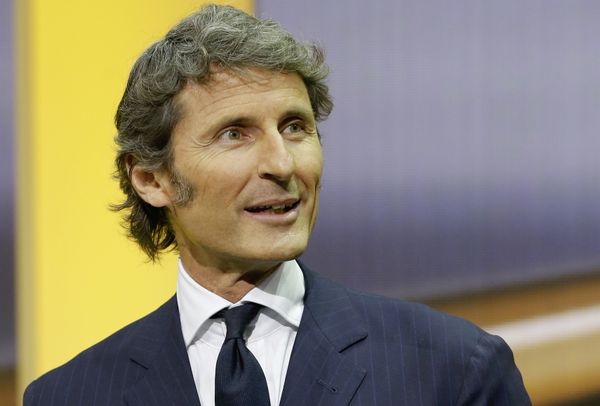 The second example
Internally, the product line is called the 'second model', as well of the Atlantic which was around 2014. With that name, Bugatti indicates that a new product will be installed near Chiron. However, when the last Chiron left the workshop in Molsheim, the manufacturer would only continue with the second model. Although it is an alternative within the Bugatti delivery program, it is not a direct successor to Chiron.
Bugatti designs canceled
Installed lower than Chiron
The guest would find a place under Chiron in the delivery plan. The price tag will also be lower than 2.7 million hypercar (excluding taxes). In any case, the full concept of the new style will be different. Instead of a big car, the Bugatti design department developed a crossover. The brand hesitated to offer two predictable crossovers or four-door doors. Previously, the development team worked on a version suitable for internal combustion engine and electric train. One option was to change the concept and select only the electronic version.
A recent decision on the future of Bugatti
Bugatti has begun development Centodieci
Sales potential
Bugatti has demonstrated research designs for some of its loyal customers to test the electronic crossover sales potential. Since Winkelmann argues that the business case looked good, the customer group responded positively to the conceptual model.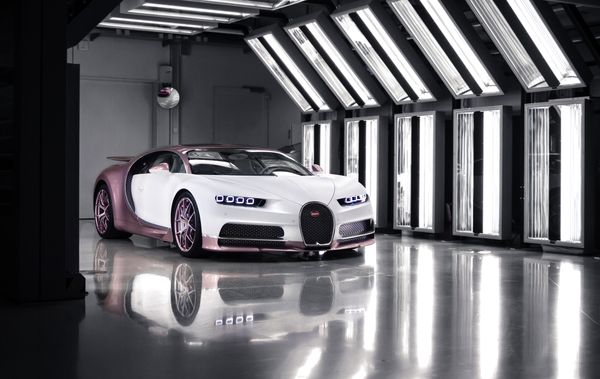 sadaka
It is unknown at this time what he will do after leaving the post. The owner of a Volkswagen was forced to tighten his belt due to a corona crash last year and Bugatti is traditionally at the top of direct abuse. There are rumors that Volkswagen wants to hand over the Bugatti to Rimac. According to Winkelmann, the parent company has no intention of abandoning the French label. The German responds that Bugatti is falling under Porsche's wing, just as Bentley is linked with Audi. Winkelmann is now CEO of Lamborghini and Bugatti. He is currently the only link between the two brands. The CEO says that there is more potential in the field of cooperation, but that this is limited. "If there is a common basis for cooperation, we will do so," Winkelmann concludes.
Did you notice the error? Email us. We thank you.
Information

Jana†

Volkswagen Phaeton almost got a successor

Information


7 July 2022†

Audi RS3 getting worse: ABT RS3 R

Information


7 July 2022†

Why Bentley Fits 'Flight Seats' in Bentayga EWB

Information


7 July 2022†

Ford Ranger finds new competitor: Volkswagen Amarok

Information


7 July 2022†

Hyundai are making fun of the attractive model, is this the new coupe?

Information


7 July 2022†

Who are the best drivers, men or women?

Information


July 6, 2022†

Someone drives a BMW 7 Series 1650+ km from London to Madrid in a tank

Information


July 6, 2022†

Road price: for these 3 tips you are out as cheap as possible
var deniedConsent = tc_vars.didomiPurposesConsentDenied; if(deniedConsent.indexOf('cookies') == -1){
//SETTING VARIABLES var wpk_tags = dataLayer[0].Tags; if (wpk_tags != undefined) { var wpk_tags_array = wpk_tags.split(','); }else{ var wpk_tags_array = []; }
var sales_keywords = dataLayer[0].sales_keywords; if(sales_keywords == undefined){ sales_keywords=""; }else{ sales_keywords = sales_keywords.replace(/_/g, ''); sales_keywords = sales_keywords.replace(/&/g, '_'); sales_keywords = sales_keywords.replace(/&/g, '_'); }
if (typeof dataLayer[0].Site !== 'undefined') { var site_name = dataLayer[0].Site.toLowerCase(); }else{ var site_name=""; }
site_name = site_name.split(".");
//SETTING VARIABLES
var script = document.createElement("script"); script.src = "https://shared.mediahuis.be/cxense/cxense.autovisie.min.js"; script.type = "didomi/javascript"; script.setAttribute('data-vendor','iab:412');
console.log('ads: '+deniedConsent.indexOf('create_ads_profile')); console.log('content: '+deniedConsent.indexOf('select_personalized_content'));
if(deniedConsent.indexOf('create_ads_profile') < 0 && deniedConsent.indexOf('select_personalized_content') < 0){ document.head.appendChild(script); console.log('load cxense!!!'); }else{ console.log('NOT load cxense!!'); } if (dataLayer[0].show_banners == 1) { // console.log('fillSlots'); setTimeout(function(){ fillSlots(); }, 1000); } if(deniedConsent.indexOf('social_media') < 0){ var y = document.getElementsByClassName("social-media-no-consent-box"); var i; for (i = 0; i < y.length; i++) { y[i].style.display = "none"; } var x_fb_post = document.getElementsByClassName("fb-post-no-consent"); while(x_fb_post.length > 0) { x_fb_post[0].className = "fb-post"; }
var x_fb_video = document.getElementsByClassName("fb-video-no-consent"); var i; while(x_fb_video.length > 0) { x_fb_video[0].className = "fb-video"; }
var x_twitter = document.getElementsByClassName("twitter-tweet-no-consent"); while(x_twitter.length > 0) { x_twitter[0].className = "twitter-tweet"; }
var xi = document.getElementsByClassName("instagram-media-no-consent"); while(xi.length > 0) { xi[0].className = "instagram-media"; }
var script = document.createElement("script"); script.src = "https://platform.twitter.com/widgets.js"; document.head.appendChild(script);
var script = document.createElement("script"); script.src = "https://www.instagram.com/embed.js"; document.head.appendChild(script);
var script = document.createElement("script"); script.innerHTML = "window.instgrm.Embeds.process();"; document.head.appendChild(script);
var script = document.createElement("script"); script.src = "https://connect.facebook.net/nl_NL/sdk.js#xfbml=1&version=v8.0";
var facebookDiv = document.createElement('script'); facebookDiv.innerHTML =`window.fbAsyncInit = function() {FB.init({ xfbml : true, version : 'v5.0' });}; `; document.head.appendChild(facebookDiv);
var my_awesome_script = document.createElement('script'); my_awesome_script.setAttribute('src','https://connect.facebook.net/en_US/sdk.js'); my_awesome_script.async="true"; my_awesome_script.defer="true"; document.head.appendChild(my_awesome_script);
}
} }
if (navigator.userAgent.toLowerCase().indexOf('cxensebot') != -1) {
loadAllScripts();
}