The Chinese are taking another part of the automotive world by storm and expanding their already promising plans.
If you think Chinese automakers are somehow successful overseas, waiting to see what's left, you're wrong. They are a mess. For example, Geely, a major Chinese manufacturer, was counting on 100% growth in Russia this year, and now wants to reach 200%.
It is becoming clear that many European, American, Japanese and Korean car brands will not return to the Russian market immediately, if at all. Not because they don't want to; after all, Skoda, for example, was the second largest market in the world after its sales fell in China. This is because the builders of the Middle Kingdom used international restrictions to their advantage. They are starting to establish themselves in Russia, and thanks to this expansion and to the prices that Chinese manufacturers are ready to reduce at any time to increase their market share, Skoda and others are less and less likely to get points. Especially with their desire to speed up electricity.
Geely is one of the manufacturers that would like to be on top. Not in absolute words, however, the Chinese are realistic in this matter and intend not to get rid of Lada immediately. However, the current fourth place in the standings would like to enter the top three by the end of the year. That is why the car manufacturer has already presented dealers with a detailed plan that clearly explains how the height attack should be done. Although these are internal documents, generally more confidential than the data sent to the media by the developers, the change in circumstances seems to indicate that the mission has a chance to be crowned with success.
Geely originally planned to sell 50,000 cars in Russia this year. This is more than double compared to last year, but in response to strong growth in the first four months, the Chinese have adjusted their forecast. New estimates are even 100,000 registrations in just 12 months. It would beat even the best results from Skoda, which sold 90,443 vehicles in 2021. Toyota, which recorded 97,941 registrations last year, as well as Volkswagen (86,108 units), would also be surpassed. However, the Chinese still have work to do in sales of the old Kia (205,801 units), Hyundai (167,331 units) and Renault (131,552 units).
The automaker believes the way to top sales is through the company's fleet managers. At the same time, Geely has increased the number of warehouses where cars from China are shipped from two to four. The number of transport companies has also doubled (from three to six). Other activities of the Russian subsidiary of the brand are very interesting. Geely intends to resell cars from other manufacturers as well and currently offers 60 models from 21 manufacturers. But it is only a drop in the ocean that will not affect the account much.
The Chinese also made predictions for their competitors. According to them, Chery is expected to sell 120,000 new cars in Russia this year, not 200,000, as the automaker said officially in its outlook. For Haval, 100,000 registrations are expected, while Livan, as a guest, is expected to attract 15,000 this year. However, the general manager of the brand, Kong Shuai, has already said that next year interest is expected to reach 32,000 to 40,000 cars. So the Chinese will consume more than half of the market, where they account for a total of 815,000 registrations for this year. Do you think they will stop in Russia? They already don't and are unlikely to change their ways.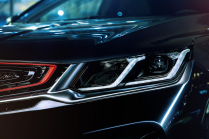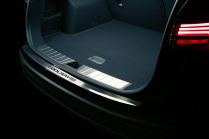 Coolray SUV is Geely's number one in Russia. That's why the manufacturer created a special version of Nero for this market last year. But the automaker's current position in the country is just a taste of what's to come. Photo: Geely
Source.
All articles on Autoforum.cz are opinions that reflect the opinion of the editorial staff or the author. Except for articles marked as advertising, the content is not sponsored or influenced in any way by third parties.