(Motorsport-Total.com) – Just in time for the World Superbike Championship race weekend in Barcelona, ​​​​​​​​BMW announced the extension of Loris Baz's contract. The Frenchman will also race for the Bonovo-BMW team in the upcoming WSBK season and test one of the four M1000RR jobs. With Garrett Gerloff he gets a new teammate. Eugene Laverty is transitioning into management and running coach at the same time.
Loris Baz will also test the BMW M1000RR in the 2023 WSBK season
zoom
"I am very happy to confirm that I will continue to compete for Bonovo and BMW next year. I have never doubted it," said Baz. "I started the project with the goal of continuing it for a long time and improving it year by year."
"I feel very good in the team and BMW is working harder than everyone else to achieve the goal we all have. I'm also very lucky to have a great guy like Garrett as a teammate. I have a very good relationship with Eugene and it's very important to team that we feel like a family. I'm sure it will be the same with Garrett," Baz looks ahead to the 2023 season.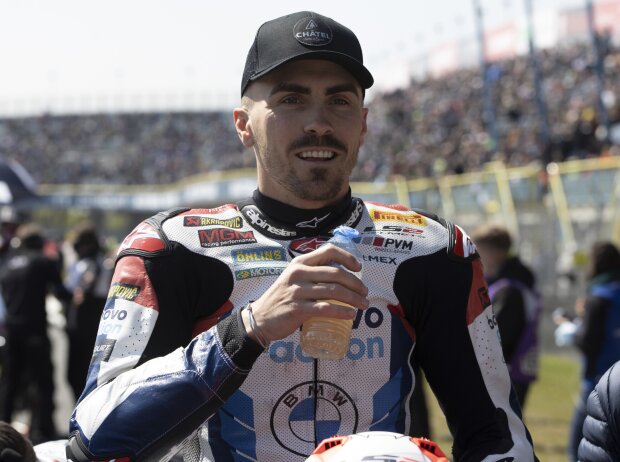 © Sports Pictures
Loris Baz has become the second BMW driver this season zoom
"Now the goal is to finish 2022 strong and start the 2023 season on a good footing," notes Baz, who currently holds 12th place in the World Championship. Team manager Michael Galinski has a strong driver pairing in Baz and Gerloff and a reliable team owner in Jürgen Röder. Prospects are promising.
"We are very happy that Loris is moving on," says Galinski. "This year he has shown with top 10 results that he gets along well with BMW. We want to continue this development with him next year."
"With a strong teammate, we can certainly steer things in the right direction. It would be good for us if we could both get into the top 10. We are happy with Loris and we look forward to continue working with him," he said. said the Bonovo BMW team manager.