Every year the government seizes cars for many reasons. These, and old service cars, are then sold by the Ministry of Finance. Although most cars are not visible, gems sometimes appear in the Domeinen Roerende Zaken exhibition hall.
This time there is a very luxury car on sale: Mercedes-Benz S 500 Carlsson. You can bid on the car through the government website. If you offer a higher bid, you can take the car. This amount is not what you should pay for your new car. On top of your bid there is a 15% increase in 'premium'.
Mercedes-Benz S 500
The Mercedes-Benz S-Class is the highest luxury brand of the German brand, provided it sees Maybach as an individual brand. The branch goes even further.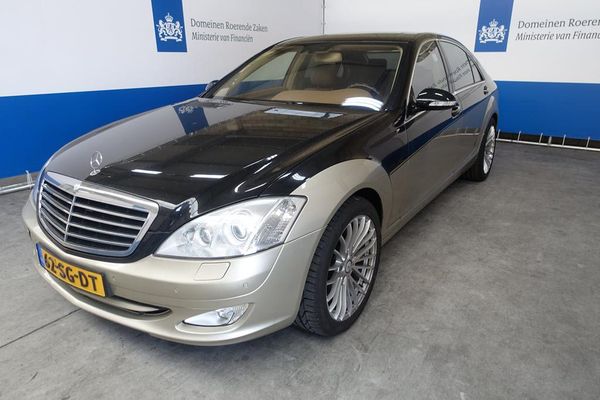 The first S-Class entered the market in 1972. The name 'S' was not yet behind the '220' design. However, the 220 generation W187 looks like the founder of the current S-Class. For example in the Dutch government, we fly in time. The car is a W221 generation that has been on the market since 2005.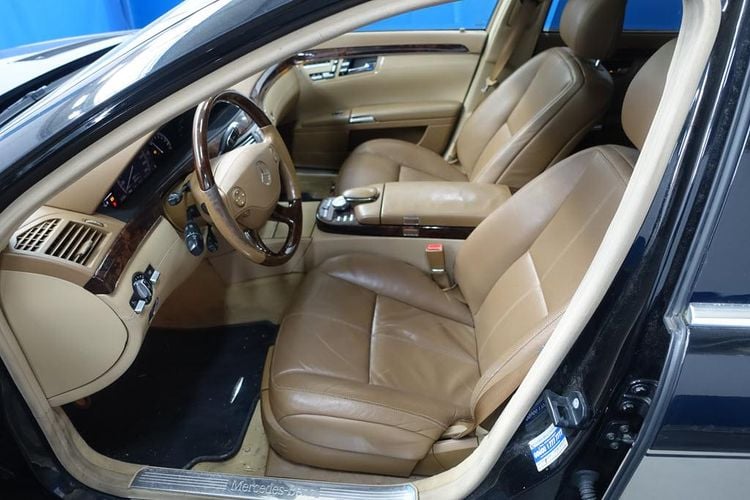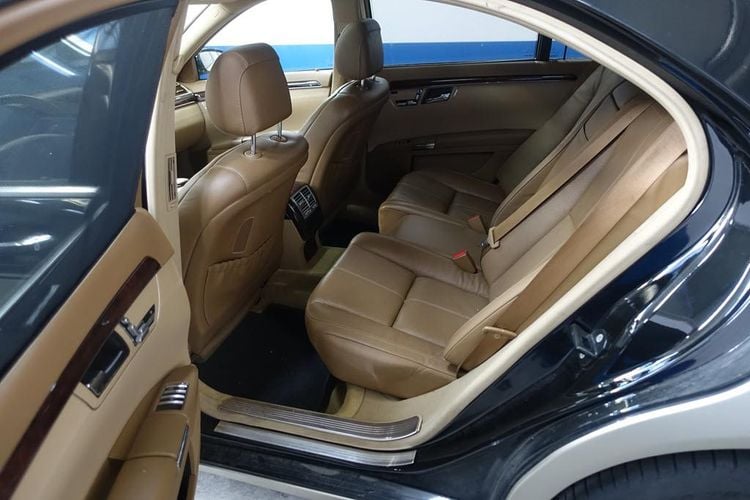 The Mercedes-Benz S-Class exudes class and luxury, especially in the interior. Leather, wood and metal dominate the finish. In the luxury seats, you pull over to the side of the road in a car with a suspension.
He visited Carlsson's roadblock
The Dutch government car is not a standard Mercedes-Benz S 500. The luxury car has passed Carlsson, this is a car repair company from Mercedes-Benz and Smart.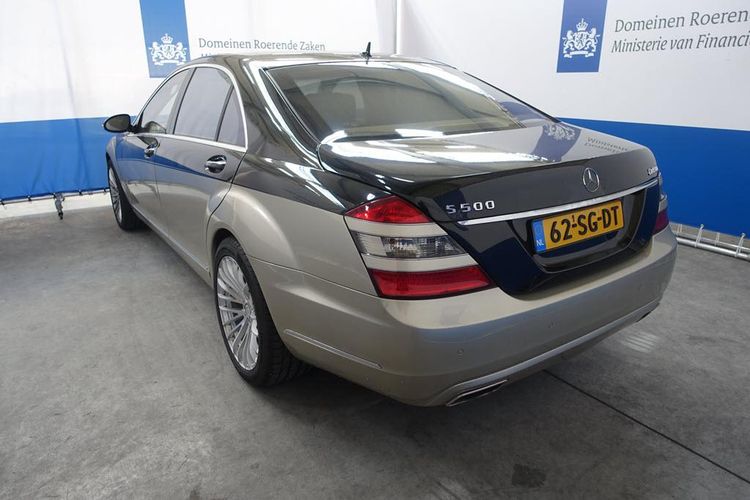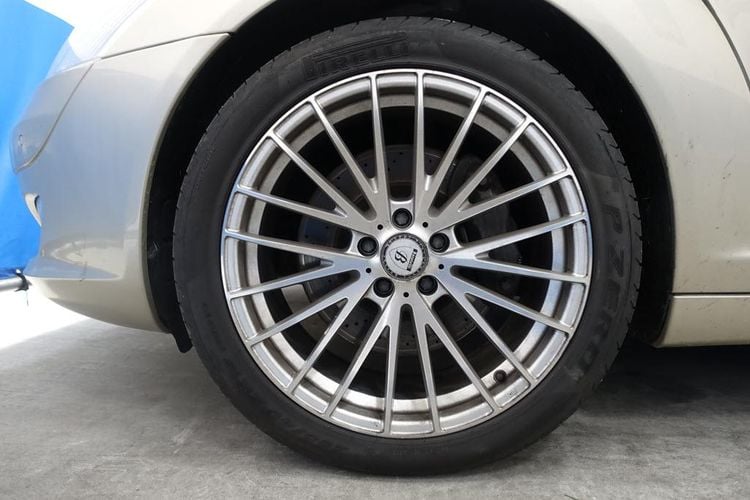 In addition to the logo on the right side of the back gate, the car got different wheels and a two-tone color scheme that reminds you of the Maybach creation. At Carlsson they often also adjust the car's ECU. Whether Mercedes still has its natural strength then it is a question.
Mercedes-Benz CL 500 (C216) (2007) – Your Garage – Video
The Mercedes-Benz S 500 delivered 388 hp and 530 Nm ex is working. This power comes from the V8 with a 5.5 liter transmission. With this engine, a 1885 kg car runs from 0 to 100 kilometers per hour in 5.4 seconds. The top speed is 250 kilometers per hour.
Mercedes-Benz S 500 Carlsson government
The Mercedes-Benz S 500 Carlsson in the Dutch government has 254.191 kilometers per hour and was released in the Netherlands in 2006. Gari has a lot of experience, nothing is known about the history of repairs.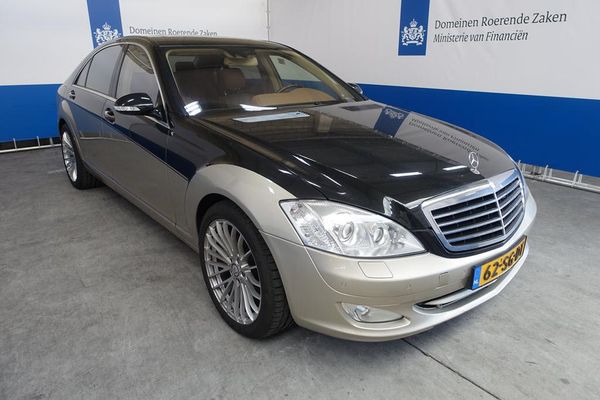 The Dutch government sells Mercedes-Benz A 45 AMG Version 1
Did you notice the error? Email us. We thank you.
Information


June 28, 2022†

You want this event: NSU Ro 80, Best Car of the Year with Wankel engine

Information


June 23, 2022†

You want this event: five cylinder Lancia Lybra, real beauty is inside

Information


June 11, 2022†

Appearance of seized vehicles from Domains Movable Affairs

Information


Dated 3 June 2022†

Are you looking for this event: Lancia Gamma Coupé, a casual place near you?

Information


May 22, 2022†

You want this event: 360 hp Peugeot 508 SW PSE, 'like bitcoin'

Half


May 17, 2022†

Do you want this event: Polestar 1, a classic of the future?

Half


May 14, 2022†

Unknown event: Cupra Formentor with five-cylinder Audi RS3

Information


May 13, 2022†

The Dutch government offers Citroen BX: 'theoretically the best car'
window.didomiEventListeners = window.didomiEventListeners || []; window.didomiEventListeners.push({ event: 'notice.clickagree', listener: function () { console.log('clicked agree'); consentLevel =3; loadAllScripts(); return false; } }); window.didomiEventListeners.push({ event: 'preferences.clickagreetoall', listener: function () { console.log('clicked agree'); consentLevel =3; loadAllScripts(); return false; } }); window.didomiEventListeners.push({ event: 'preferences.clicksavechoices', listener: function () { console.log('clicked agree'); consentLevel = 3; loadAllScripts(); return false; } });
function loadAllScripts(){ console.log('start loading all scripts 2.19'); console.log(tc_vars.didomiPurposesConsentDenied);
var deniedConsent = tc_vars.didomiPurposesConsentDenied; if(deniedConsent.indexOf('cookies') == -1){
//SETTING VARIABLES var wpk_tags = dataLayer[0].Tags; if (wpk_tags != undefined) { var wpk_tags_array = wpk_tags.split(','); }else{ var wpk_tags_array = []; }
var sales_keywords = dataLayer[0].sales_keywords; if(sales_keywords == undefined){ sales_keywords=""; }else{ sales_keywords = sales_keywords.replace(/_/g, ''); sales_keywords = sales_keywords.replace(/&/g, '_'); sales_keywords = sales_keywords.replace(/&/g, '_'); }
if (typeof dataLayer[0].Site !== 'undefined') { var site_name = dataLayer[0].Site.toLowerCase(); }else{ var site_name=""; }
site_name = site_name.split(".");
//SETTING VARIABLES
var script = document.createElement("script"); script.src = "https://shared.mediahuis.be/cxense/cxense.autovisie.min.js"; script.type = "didomi/javascript"; script.setAttribute('data-vendor','iab:412');
console.log('ads: '+deniedConsent.indexOf('create_ads_profile')); console.log('content: '+deniedConsent.indexOf('select_personalized_content'));
if(deniedConsent.indexOf('create_ads_profile') < 0 && deniedConsent.indexOf('select_personalized_content') < 0){ document.head.appendChild(script); console.log('load cxense!!!'); }else{ console.log('NOT load cxense!!'); } if (dataLayer[0].show_banners == 1) { // console.log('fillSlots'); setTimeout(function(){ fillSlots(); }, 1000); } if(deniedConsent.indexOf('social_media') < 0){ var y = document.getElementsByClassName("social-media-no-consent-box"); var i; for (i = 0; i < y.length; i++) { y[i].style.display = "none"; } var x_fb_post = document.getElementsByClassName("fb-post-no-consent"); while(x_fb_post.length > 0) { x_fb_post[0].className = "fb-post"; }
var x_fb_video = document.getElementsByClassName("fb-video-no-consent"); var i; while(x_fb_video.length > 0) { x_fb_video[0].className = "fb-video"; }
var x_twitter = document.getElementsByClassName("twitter-tweet-no-consent"); while(x_twitter.length > 0) { x_twitter[0].className = "twitter-tweet"; }
var xi = document.getElementsByClassName("instagram-media-no-consent"); while(xi.length > 0) { xi[0].className = "instagram-media"; }
var script = document.createElement("script"); script.src = "https://platform.twitter.com/widgets.js"; document.head.appendChild(script);
var script = document.createElement("script"); script.src = "https://www.instagram.com/embed.js"; document.head.appendChild(script);
var script = document.createElement("script"); script.innerHTML = "window.instgrm.Embeds.process();"; document.head.appendChild(script);
var script = document.createElement("script"); script.src = "https://connect.facebook.net/nl_NL/sdk.js#xfbml=1&version=v8.0";
var facebookDiv = document.createElement('script'); facebookDiv.innerHTML =`window.fbAsyncInit = function() {FB.init({ xfbml : true, version : 'v5.0' });}; `; document.head.appendChild(facebookDiv);
var my_awesome_script = document.createElement('script'); my_awesome_script.setAttribute('src','https://connect.facebook.net/en_US/sdk.js'); my_awesome_script.async="true"; my_awesome_script.defer="true"; document.head.appendChild(my_awesome_script);
}
} }
if (navigator.userAgent.toLowerCase().indexOf('cxensebot') != -1) {
loadAllScripts();
}