A 19-year-old man was thrown from his car in a fatal accident in the Stade district and suffered life-threatening injuries.
city The 19-year-old is with one on Saturday an accident in Hammah (Stade District) was seriously injured.
As the police announced on Monday, the young driver was driving his Audi A3 from Groß Sterneberg towards Himmelpforten around 9:15 in the afternoon.
For reasons that are not yet clear, he went off the road directly to the left and hit a tree and a lamp.
The force of the impact was so great that the engine block was thrown out of the car and the 19-year-old boy was thrown out of the completely destroyed car.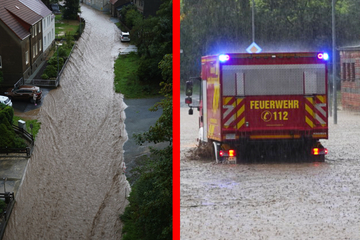 weather
The storm affects East Saxony: rescuers work continuously into the night
First responders began to resuscitate the victim until emergency services arrived. The driver was taken to hospital with life-threatening injuries.
firefighters to protect the car from the accident. The Audi was completely destroyed in the accident, causing damage of around 5,000 euros.