The Audi A7, Mercedes-AMG GT 4-Door, Tesla Model S and Porsche Panamera are all not sedans – they are hatchbacks. The rear window goes up when you open the tailgate. So they have five doors and that directly means that they are not sedans. We put up with them for a long time, but now we are completely removing them from this list of the fastest sedans in the world. By the way, we arrange the top 10 for the time 0-100, because most of the sedans are limited (although in most cases not 250 km / h).
Basically, these are cars that are still in production, although some are balancing on the edge (*cough* Alpina). The Audi RS 3 Limousine and the Mercedes-AMG CLA 45 S are a bit out there, no matter how you get that. Oh, and a special mention to a few American executioners whose perfect 0-to-100 times are unknown (but fall outside of it anyway): Dodge Charger Hellcat (0-96 in 3.6 seconds) and Cadillac CT5-V Blackwing (0-96 in 3.4 seconds). What? Did we accidentally forget a car in this list of the fastest sedans in the world? Let us know.
10. Alpine B7
Properties: 600 hp
0-100 km/h: 3.6 seconds
Top speed: 330 km / h
5.2 meters long, 2,110 kg weight and a 0 to 100 time of 3.6 seconds. Check out the Alpina B7 – The fastest BMW 7 Series ever made. We can say that because Alpina is an official brand, and not a tuner. It is 0.1 seconds faster than BMW's own M760Li. Alpina B7 goes from 0 to 200 in just 11.9 seconds. High speed? 330 km / h.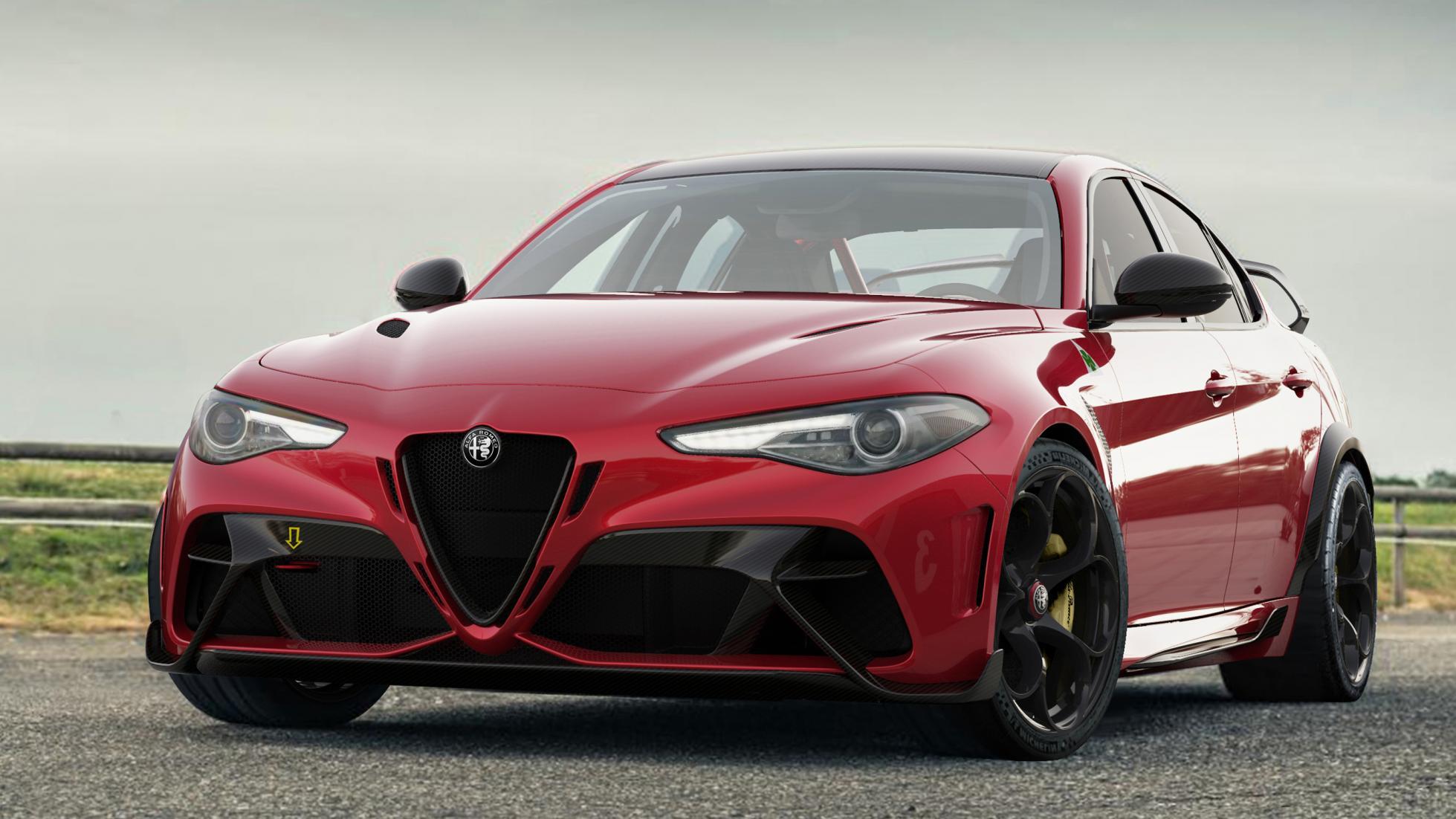 Property: 540 hp
0-100 km/h: 3.6 seconds
Top speed: 306 km / h
A power increase of 30 hp compared to the Quadrifoglio and a weight reduction of 100 kg make the Alfa Romeo Giulia GTAm the fastest Alfa ever. 0-100 time is 3.6 seconds. GTAm can be identified by a generous-sized diffuser and exhausers in the middle, an additional 50 mm track, center wheels, widening of the wheel arches, special side skirts, black details and rear spoiler. The front bumper gets an aerodynamic addition of carbon fiber and a permanent drag eye.
08. Mercedes-AMG C 63 SE Performance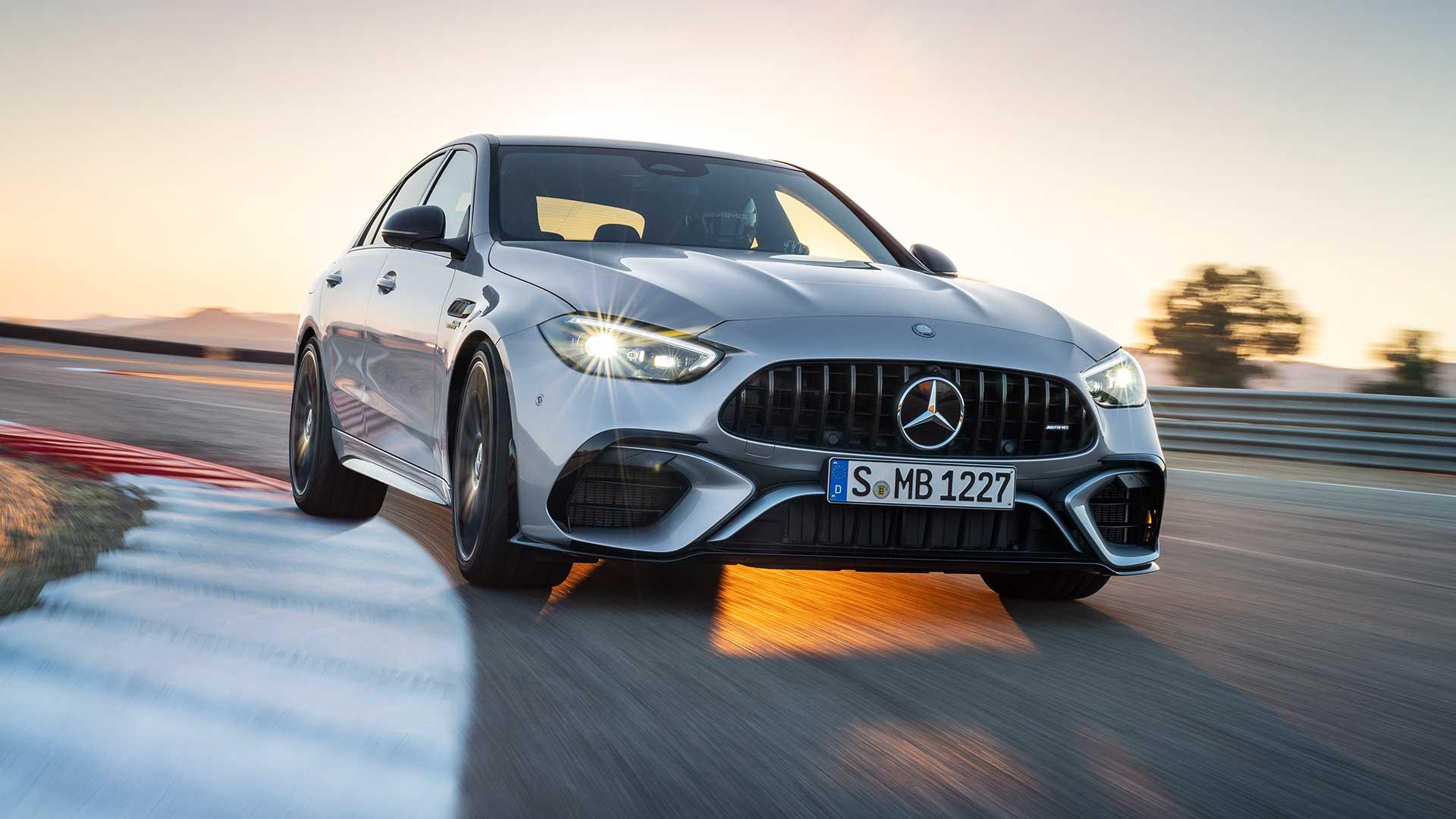 Property: 680 hp
0-100 km/h: 3.4 seconds
Top speed: 280 km/h
After much speculation, Mercedes presented the first AMG C-class with four cylinders: the C 63 SE Performance. With some influence from the F1 factory in Brackley, he swapped his V8 for a hybrid powertrain. Of course, it also has a drift mode.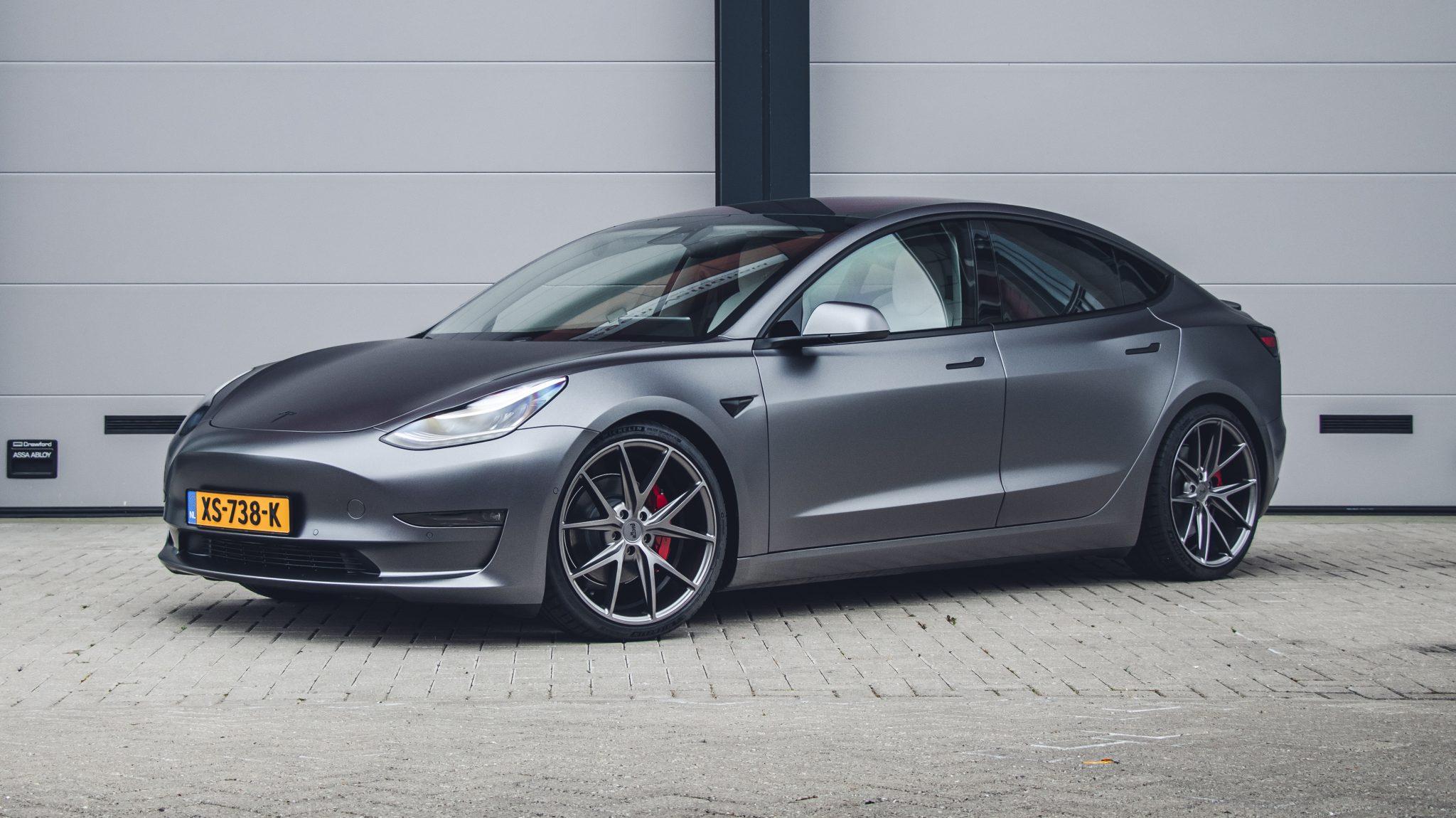 Properties: 462 hp
0-100 km/h: 3.4 seconds
Top speed: 261 km/h
The Performance Edition is actually similar to the Long Range, but the software makes sure you get a whole lot more power – making it faster, but not farther. Tesla says you can accelerate from 0 to 100 in 3.4 seconds. High speed? 'Just' 261 km/h. (For Long Range, this is 4.7 seconds and 233 km/h respectively.)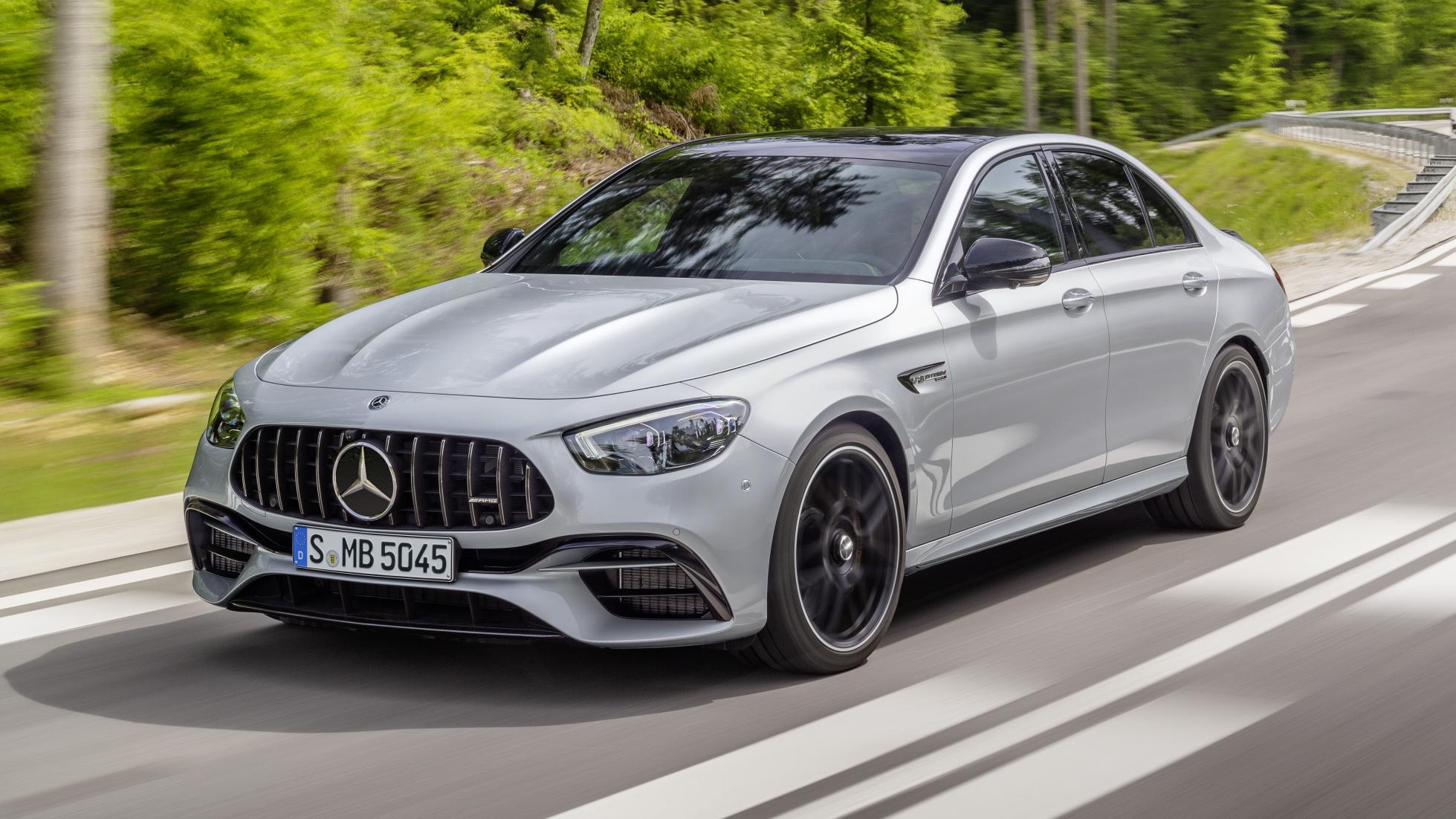 Property: 612 hp
0-100 km/h: 3.4 seconds
Top speed: 300 km / h
How a luxury car like this can perform like this and handle it is beyond comprehension. What we do know is that we can't think of anything we're missing from the AMG E 63 S. Is this a combination of practicality and madness, of smart dynamics and dangerous explosion?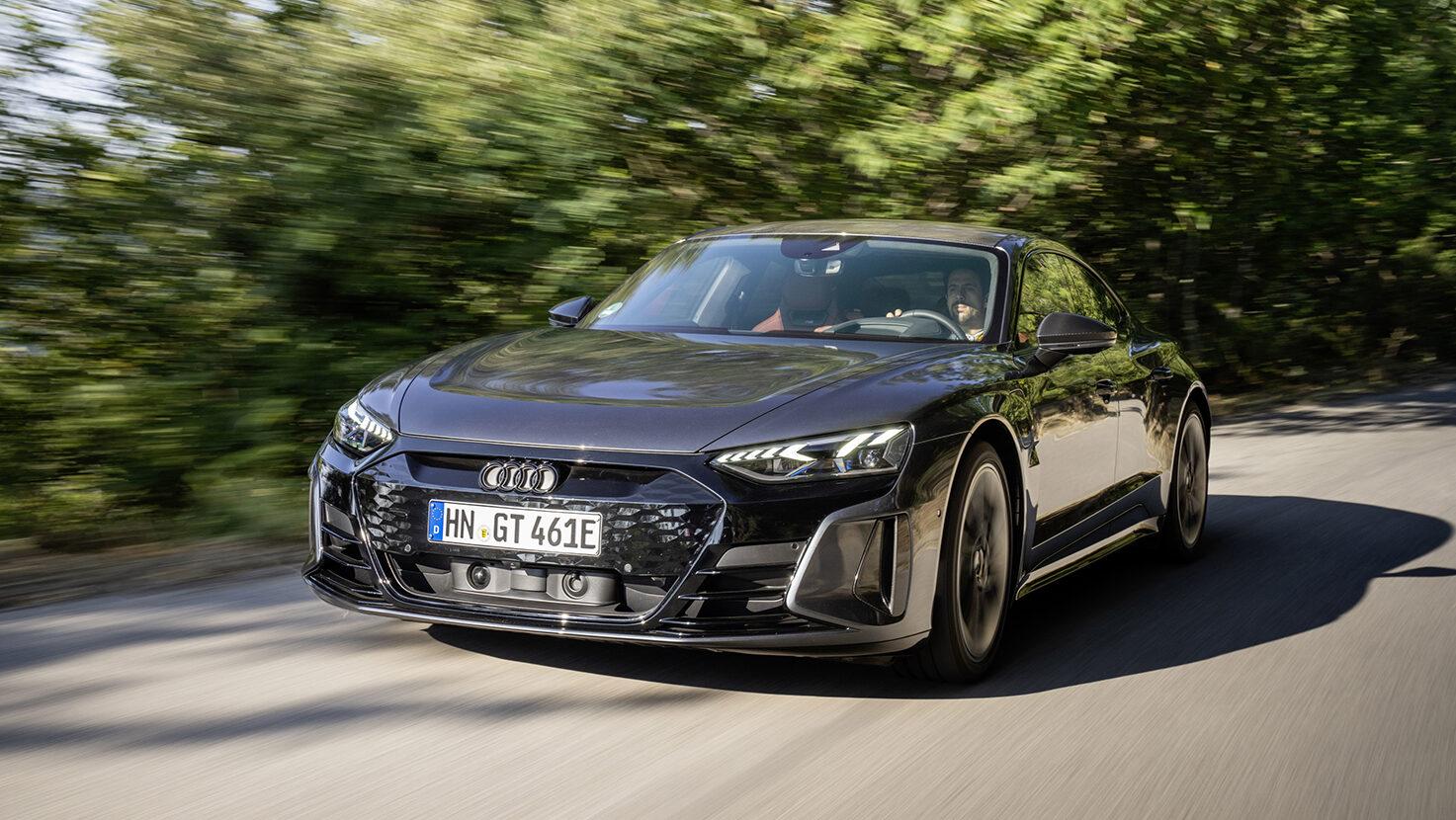 Property: 646 hp
0-100 km/h: 3.3 seconds
Top speed: 250 km/h
Perhaps the most impressive Audi ever, this RS e-tron GT. And yes, we're also counting the RS 6 – just wait until you see it in real life. In terms of power, he has to endure the Taycan Turbo, but what a driving experience you have in this Audi. 830 Nm of torque launches you from where you are via four-wheel drive. You get 472 km with a full battery and it changes hands for 148,000 euros (145,350 euros in Belgium).
04. BMW M8 Competition Gran Coupe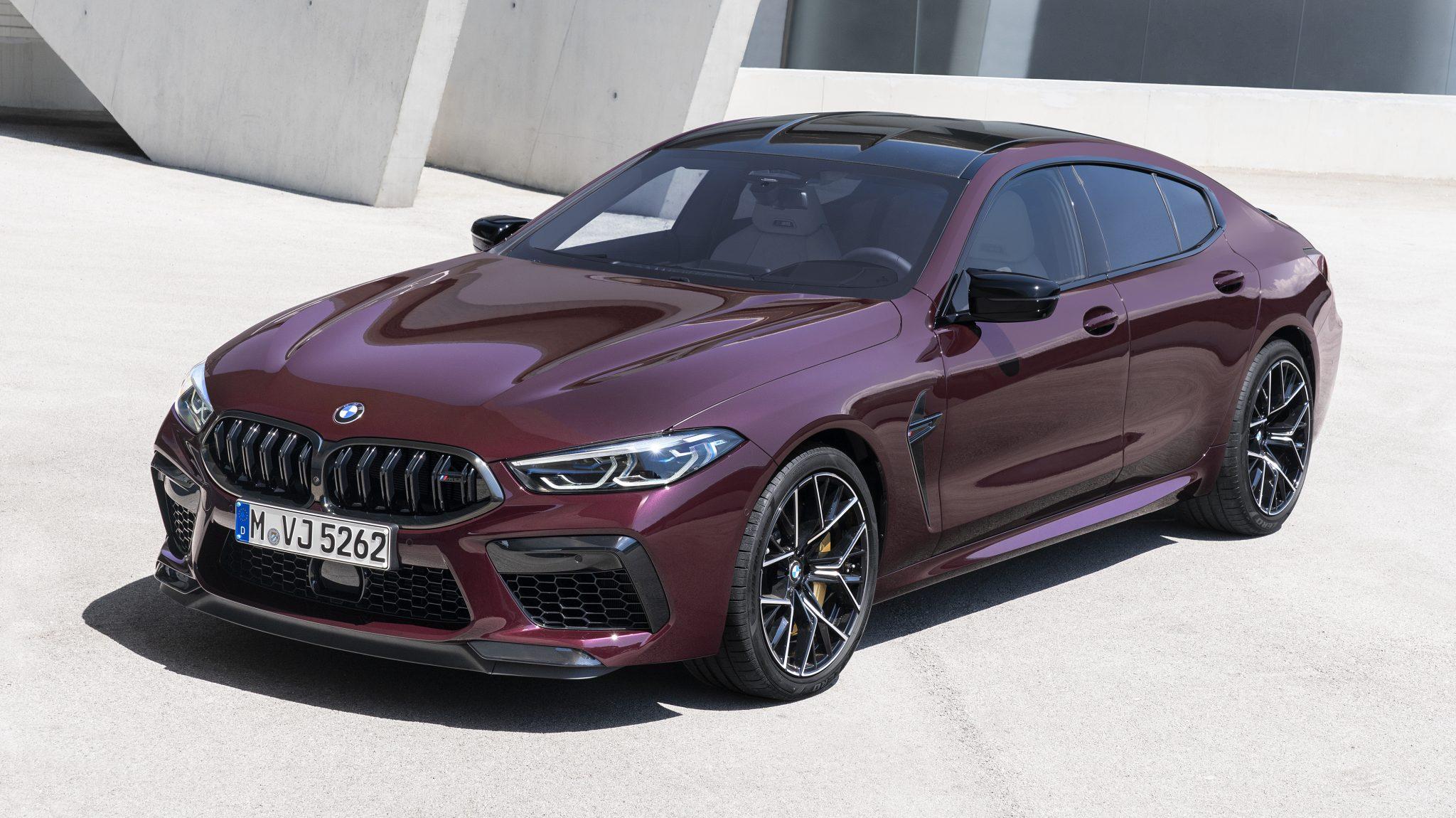 Properties: 625 hp
0-100 km/h: 3.2 seconds
Top speed: 305 km / h
The hatch of the Gran Coupé goes up without a rear window. So it's a sedan, even if they call it a coupe. Well done. The BMW M8 Gran Coupé weighs 95 kg more than the two-door version, but at 2,055 kg, it is still 30 kg lighter than the convertible. The extra weight does not come only from the two doors: the wheel grew by 200 millimeters. And then still hit 100 km / h in 3.2 seconds. It doesn't make any sense anymore.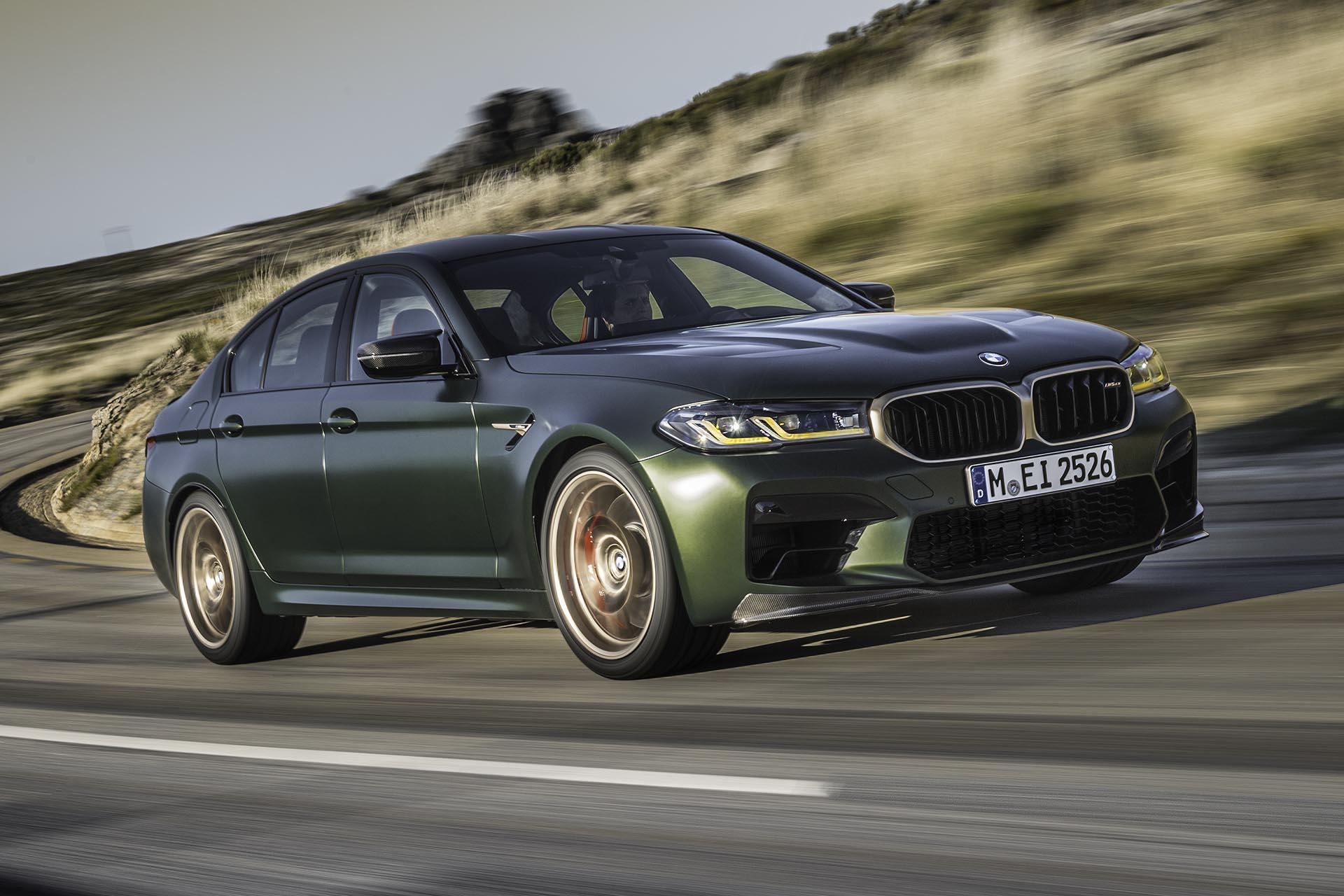 Properties: 635 hp
0-100 km/h: 3.0 seconds
Top speed: 305 km / h
The M5 competition has had to give way to the more powerful M5: the CS. It is recognized for its gold-copper accents and a more solid appearance. At over 2 tons you are driving in one of the fastest sedans in the world.
02. Porsche Taycan Turbo S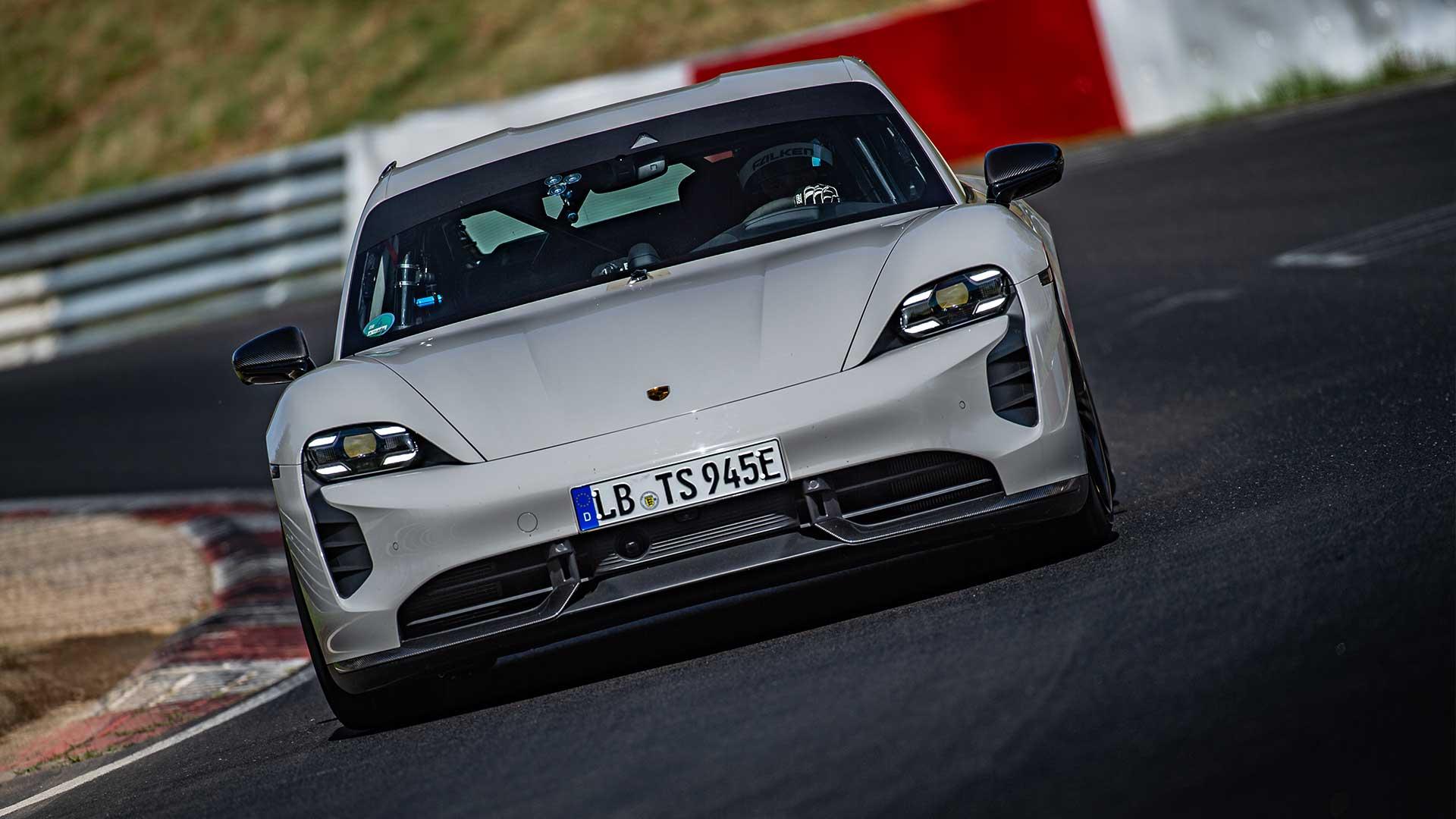 Property: 625 hp
0-100 km/h: 2.8 seconds
Top speed: 260 km/h
The only Porsche on this list, because it's the only one we count as a sedan. You can see him above at the Nürburgring during his attempt to beat the Tesla record. This was achieved with a time of 7 minutes and 33 seconds. The one above has the Tequipment Performance Package, a special collection of circuit equipment. With or without the package, the Taycan Turbo S has 761 hp in 'overboost'. Good for a 0 to 100 time of well under 3 seconds.
01. Performance of Lucid Air Fantasy Edition
Properties: 1,100 hp
0-100 km/h: 2.7 seconds
Top speed: 270 km/h
And the winners are… Americans! Did you see it coming? With the Lucid Air Dream Edition Performance version you have a torque of no less than 1,390 Nm. It is enough to make the fastest race up to 100 kilometers per hour of any sedan in the world. When you deal with it calmly, you can go 780 km on a full battery. You can also go for the R (variable) version. That should go 837 km, rather less power.
Indeed, the Tesla Model S Plaid is faster. But it has five doors and therefore is not in the list of the fastest sedans in the world. Don't get mad at us, we didn't come up with the rules either…