The Hyundai Ioniq 5 and Kia EV6 are both on the E-GMP platform and therefore share many technologies, but the two models differed in detail. Those differences are now partially resolved.
This was especially true of the battery package that the two brands installed on the Ioniq 5 and EV6. Where Hyundai opted for a 73 kWh copy, Kia put a 77.4 kWh package on the EV6 floor. Hyundai is now doing the same and putting the version on a larger battery with approximately 77.4 kWh. It is not surprising by the way, because in November 2021 we already reported that the Ioniq 5 will get a bigger battery.
Hyundai Ioniq 5 Type
What it does to the car column is still unknown. The new dialect is still in the comparative phase. The oniq 5 with 73 kWh battery (with rear wheel drive only) now comes 480 km away.
That is why the Hyundai Ioniq 5 is not a retro car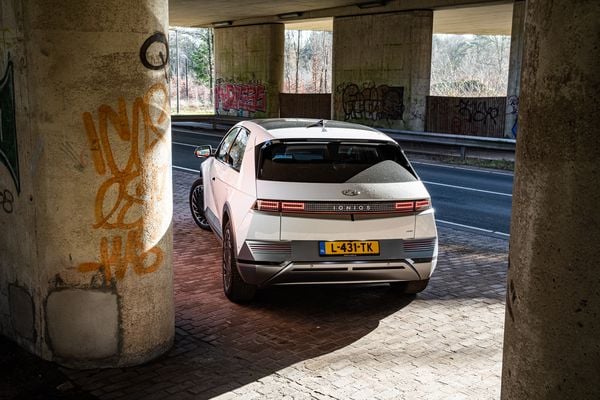 Hyundai also uses more updates. For example, the Ioniq 5 voluntarily acquires a digital interior mirror, in which the camera under the rear spoiler of the car records images. Hyundai also replaces external mirrors with digital copies. They should reduce air resistance. The screens inside the car show a rear view. Strong update, which is not entirely new to the car. The manufacturer has already offered this option in some markets.
OTA
Over the Air (OTA) updates are fashionable, as was the case during a recent presentation at the final Best Car of the Year election. Not only Hyundai, but also sister Kia's brand announced them. This is mainly due to increasing the initial temperature of the battery. Thanks to the announced OTA, the Ioniq 5 can now adjust the battery temperature while driving, so that the unit is at the right temperature when the fast charging period begins. Payment planning using a mobile system is also improved.
The new software should improve the performance of the Ioniq 5 charge which was disappointing during previous tests. During our first experiment in the summer season, the car was able to charge 215 kW at its peak, taking only 20 minutes to charge from 10 to 80 percent of the charge status. However, in future tests for cooling temperatures (5 degrees Celsius), the charging speed did not exceed 60 kW, because due to the initial temperature it was still not possible. Hyundai also modifies the damper response for improved driving comfort. Kia also offers its EV6 updates mentioned above.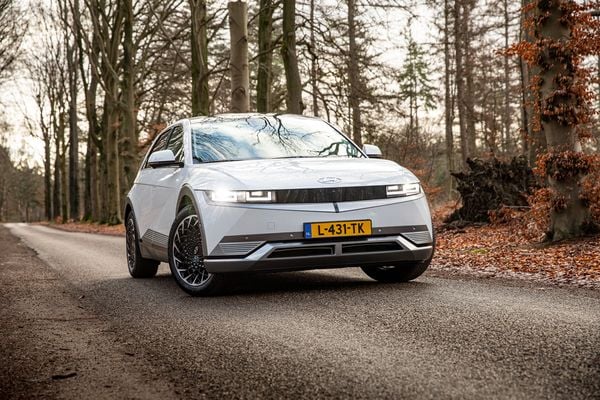 Hyundai reports that it will implement these updates on Ioniq 5 in the second half of this year. To what extent the prices will change remains unclear.
car vision
Would you like to know about our experience with Hyundai Ioniq 5? We recently added a promising EV to our endurance testing garage, so Autovisie Journal you will read many reports about it in the coming months of Korean†
Did you notice the error? Email us. We thank you.
Information

Jana†

Volkswagen Phaeton almost got a successor

Information


7 July 2022†

Audi RS3 getting worse: ABT RS3 R

Information


7 July 2022†

Why Bentley Fits 'Flight Seats' in Bentayga EWB

Information


7 July 2022†

Ford Ranger finds new competitor: Volkswagen Amarok

Information


7 July 2022†

Hyundai are making fun of the attractive model, is this the new coupe?

Information


7 July 2022†

Who are the best drivers, men or women?

Information


July 6, 2022†

Someone drives a BMW 7 Series 1650+ km from London to Madrid in a tank

Information


July 6, 2022†

Road price: for these 3 tips you are out as cheap as possible
var deniedConsent = tc_vars.didomiPurposesConsentDenied; if(deniedConsent.indexOf('cookies') == -1){
//SETTING VARIABLES var wpk_tags = dataLayer[0].Tags; if (wpk_tags != undefined) { var wpk_tags_array = wpk_tags.split(','); }else{ var wpk_tags_array = []; }
var sales_keywords = dataLayer[0].sales_keywords; if(sales_keywords == undefined){ sales_keywords=""; }else{ sales_keywords = sales_keywords.replace(/_/g, ''); sales_keywords = sales_keywords.replace(/&/g, '_'); sales_keywords = sales_keywords.replace(/&/g, '_'); }
if (typeof dataLayer[0].Site !== 'undefined') { var site_name = dataLayer[0].Site.toLowerCase(); }else{ var site_name=""; }
site_name = site_name.split(".");
//SETTING VARIABLES
var script = document.createElement("script"); script.src = "https://shared.mediahuis.be/cxense/cxense.autovisie.min.js"; script.type = "didomi/javascript"; script.setAttribute('data-vendor','iab:412');
console.log('ads: '+deniedConsent.indexOf('create_ads_profile')); console.log('content: '+deniedConsent.indexOf('select_personalized_content'));
if(deniedConsent.indexOf('create_ads_profile') < 0 && deniedConsent.indexOf('select_personalized_content') < 0){ document.head.appendChild(script); console.log('load cxense!!!'); }else{ console.log('NOT load cxense!!'); } if (dataLayer[0].show_banners == 1) { // console.log('fillSlots'); setTimeout(function(){ fillSlots(); }, 1000); } if(deniedConsent.indexOf('social_media') < 0){ var y = document.getElementsByClassName("social-media-no-consent-box"); var i; for (i = 0; i < y.length; i++) { y[i].style.display = "none"; } var x_fb_post = document.getElementsByClassName("fb-post-no-consent"); while(x_fb_post.length > 0) { x_fb_post[0].className = "fb-post"; }
var x_fb_video = document.getElementsByClassName("fb-video-no-consent"); var i; while(x_fb_video.length > 0) { x_fb_video[0].className = "fb-video"; }
var x_twitter = document.getElementsByClassName("twitter-tweet-no-consent"); while(x_twitter.length > 0) { x_twitter[0].className = "twitter-tweet"; }
var xi = document.getElementsByClassName("instagram-media-no-consent"); while(xi.length > 0) { xi[0].className = "instagram-media"; }
var script = document.createElement("script"); script.src = "https://platform.twitter.com/widgets.js"; document.head.appendChild(script);
var script = document.createElement("script"); script.src = "https://www.instagram.com/embed.js"; document.head.appendChild(script);
var script = document.createElement("script"); script.innerHTML = "window.instgrm.Embeds.process();"; document.head.appendChild(script);
var script = document.createElement("script"); script.src = "https://connect.facebook.net/nl_NL/sdk.js#xfbml=1&version=v8.0";
var facebookDiv = document.createElement('script'); facebookDiv.innerHTML =`window.fbAsyncInit = function() {FB.init({ xfbml : true, version : 'v5.0' });}; `; document.head.appendChild(facebookDiv);
var my_awesome_script = document.createElement('script'); my_awesome_script.setAttribute('src','https://connect.facebook.net/en_US/sdk.js'); my_awesome_script.async="true"; my_awesome_script.defer="true"; document.head.appendChild(my_awesome_script);
}
} }
if (navigator.userAgent.toLowerCase().indexOf('cxensebot') != -1) {
loadAllScripts();
}