To try to show how intense and violent the 24-hour race can be on the Nürburgring circuit, we checked in with Falken Motorsports, one of the main teams that have been competing in the Eifel Woods for many years. And, from this privileged point of view, we have tried to tell you all the power of this crazy race through the power of images, without dying a series of studies at the beginning and after the finish line. The results are worth a thousand words
May 30, 2023

PWe can say so many things about Nürburgring 24 Hours. We can dwell on how attractive and, at the same time, it is attractive. As for how the risk may appear, sometimes invisible and always hidden. We can tell you that it is one of the toughest races in the world, maybe the craziest ever. Where the badass GT3 of the latest generation – cars like Ferrari, Porsche, Lamborghini – find themselves on the track with Opel Manta B from the 80s, Dacia Logan (not a speech model, there is actually a race. variant) and a few Golfs Volkswagen. We can try to explain the reasons why such a race should be seen at least once in a lifetime. Because in the Nürburgring you can finally find a place in the world and make a feeling of passion, if you are one of those who still turn when a car passes by that makes a sound.
LThe Nordschleife is not only a magical place, but almost sacred. The true destination of Hajj, where no one will ever see your face for spending hours talking about how awesome the Toyota 2JZ engine is.. Or why you regret the golden age when BMW's trim levels were called Eletta, Futura and Attiva and Volkswagen's were Trendline, Comfortline and Highline. Never as in this period, however, we live in an age of confusion, where we can no longer rely on certainties that we believed were set in stone for eternity. But don't worry, all is not lost: despite appearances there are not a few of us left and, at least from a theoretical point of view, we should not even be threatened if the laws of numbers still have value. This year, after all, more than 235,000 people chose to come to the Nordschleife to pay their respects. during the most important event of the season. Things that in Italy you don't even see at the Negramaro festival.
Po try to show you the emotional power that opens the 24 Hours Nürburgring we can also tell you that there is nothing like it in the world. Attending this event means, in a sense, going back in time, when racing was more real, less filtered by rules, and certainly therefore also more dangerous. If you don't believe it, consider the 131 cars available at the start Only 88 were able to cross the finish line. It means that there have been more than 40 withdrawals between explosions, accidents, unexpected events and bankruptcies of various kinds. This is what happens when you put an infinite number of racing cars, all different in type, power and size, on the most technical and unpredictable track on the planet. A dangerous combination that forces drivers to go overboard and overdrive, but above all thousands of encryption (I will leave you here a video with highlights of the race if you like, watch it and don't give up) We could still tell you an infinite number of things about this legendary race. But even if we succeeded in the utopian task of listing them all, from beginning to end, however, we could not fully convey the spirit of this car race to you.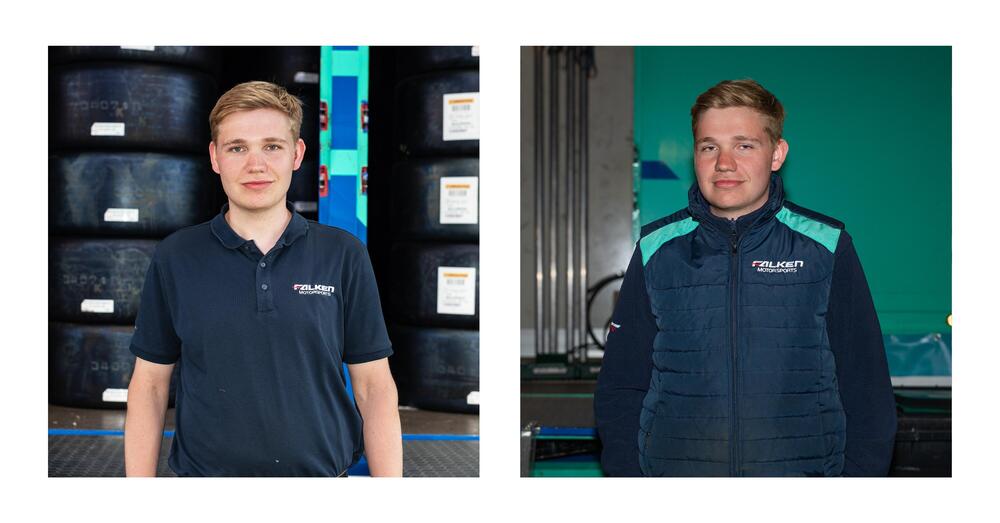 cSo we thought we'd sneak in Falken Motorsports 24 hours, one of the best teams that have been competing in the Eifel Woods for years. We had the opportunity to be in the pits of the team where engineers, technicians and mechanics tirelessly took care of two Porsche 911 GT3 R 992. And, with this privileged view, we have tried to tell you all the power of this race. through the power of images. After choosing a series of important subjects – cars, pilots, mechanics, engineers, objects – we tried to kill themwithout some difficulty considering the difficulty of these times, at the beginning and after finishing. A comparison between two shots is absolutely perfect and, often, more effective than a thousand words. From the faces, from the words, from the condition of the skin and hair, but also from the condition of the storage of the bumpers, tires and windshields, all the uniqueness and intensity of the one-of-a-kind race shines.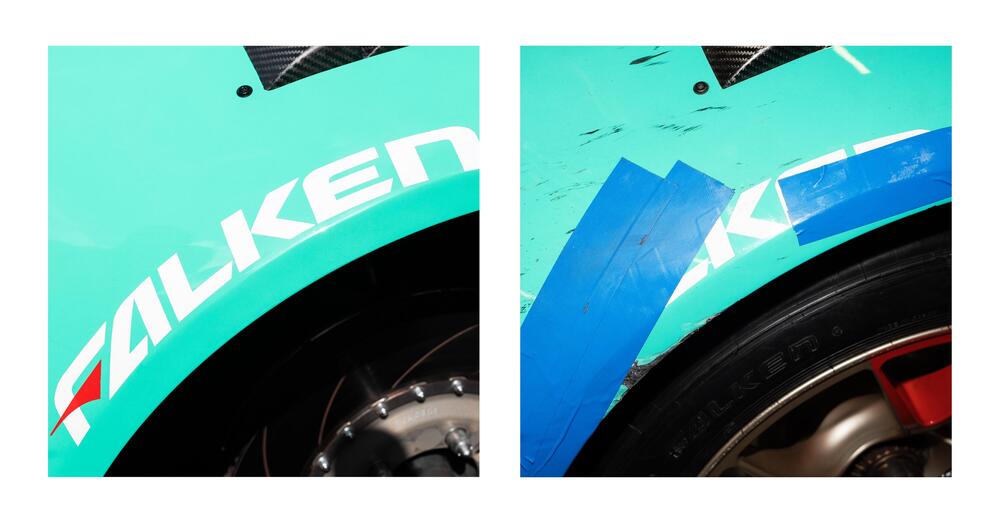 PFor the record, Falken Motorsports' No. 44 Porsche 911 scoredn tenth place overall, after remaining between third and fourth place until midnight. The contact, during the lap, resulting in a lap that required more stopping in the pits to repair the damage, nullified any hope of finding the microphone. Another "neun-elf", number 33, on the other hand, retired at 3:30 in the morning, after communicating – ça va sans dire. – during a tumbling phase that sent him against obstacles. But you know, this is 24 Hours. Russian roulette where the chances of winning always depend on the thread, where time is enough to change the situation and where everyone – at least in the first class (SP 9 Pro) – has the same chance to get the final complete victory. In short, we always know how this race starts, but never how it will end, so many variables are at play. This is shown by the unexpected victory of the Ferrari 296 GT3 of Frikadelli Racing which, moreover, gave us another beautiful story of the smell of the Eifel.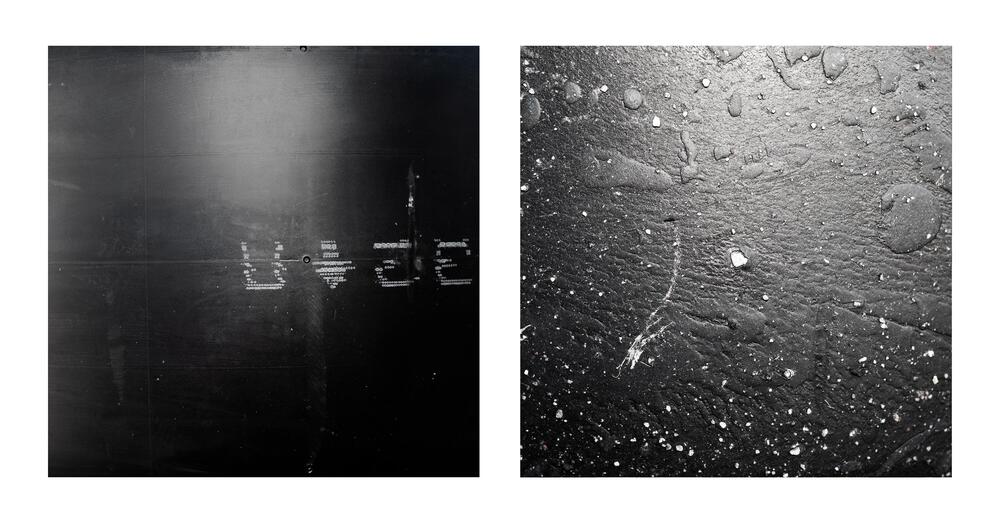 ORhowever, with the Japanese-Teutonic tolerance of the teal team. Which, since 1999, has participated in the world's worst 24 Hours with the aim of developing technology and compounds to be transferred directly to its range of high performance road tyres. In short, for Falken I'm not one of those people who puts two stickers on a race car just for show and then they buckle down in the lab to create compounds through 3D structural models, chemical formulas and table-read formulas. The Japanese are getting their hands dirty – literally – with the competition, to collect data and technology and then transfer it to mass-produced goods, in an ongoing, extensive and literal process of transfer. News in a world where tire manufacturers are sprouting like mushrooms, but where, at the same time, only a few can be proud to invest astronomical money (just to give you a benchmark: the 911 GT3 R costs $ 570,000, Falken has two .. .) in the sport of cars. After all, if you want to get the best performance tires possible, the only way to go is still old fashioned competition. With all due respect to simulators, the most common models and shortcuts work best.
Below is a full gallery with "before and after" photos.
Photo: https://ledapaleari.eu/
The world's toughest 24-hour impact on objects, people and vehicles