The Itaipu Hydroelectric Plant continues with an open spillway, flowing and providing a spectacle for visitors. This Wednesday morning, the 25th, the flow rate was 3.8 million liters per second. That amount is equivalent to almost three times the water that falls in Iguaçu Falls, for example.
The flow considered normal is 1.5 million liters per second in the seventh wonder of the modern world. Since January 14, the spillway has been open to control the storage level and also maintain the safety of the plant's dam, according to Itaipu.
For those who want to take advantage of the visit, they can buy tickets on the website of Itaipu Binacional, to get: www.ingressos.turismoitaipu.com.br
The spillway has been opened since January 14 after being closed for 15 months. The move is necessary to remove excess water that is not used for power generation and maintain the safety of the dam.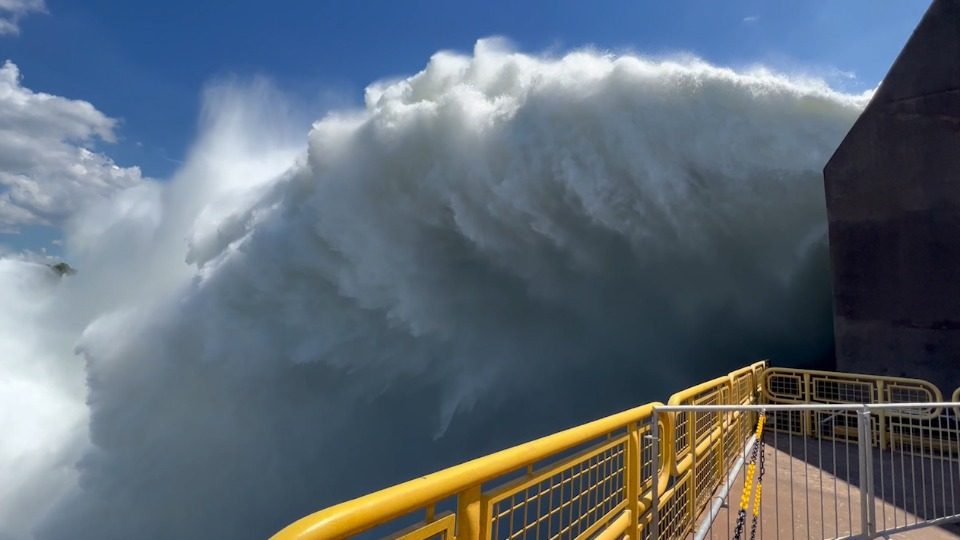 Other hydroelectric dams in the Integrated National System (SIN) have also begun to leak in recent days, such as in the Belo Monte (Rio Madeira) area and in the São Francisco and Rio Grande river basins. The increase in the level of storage of these plants was caused by the increase in rainfall, associated with the increase in generation from photovoltaic and wind sources.
The restoration of Brazil's main reservoirs takes place after a period of severe water scarcity, in the years 2021 and 2022.
Information is from Cave.