Mike Cross was associated with the Jaguar for at least 37 years, but now he has to. technology is retiring. Meanwhile, the Jaguar Land Rover is engaged to undercarriage expert Matt Becker.
Mike Cross was responsible for Vehicle Goals and Exit Director in his last position. No car has evaded its permit and so there is its signature under the birth certificates of some important models. Cross will officially leave on 28 February. He joined Land Rover in 1978 and was responsible for Vehicle Dynamics in Jaguar in 1984. After the two brands were separated for many years – Jaguar went to Ford in the eighties and Land Rover went to BMW – he was allowed to take both brands from 2008.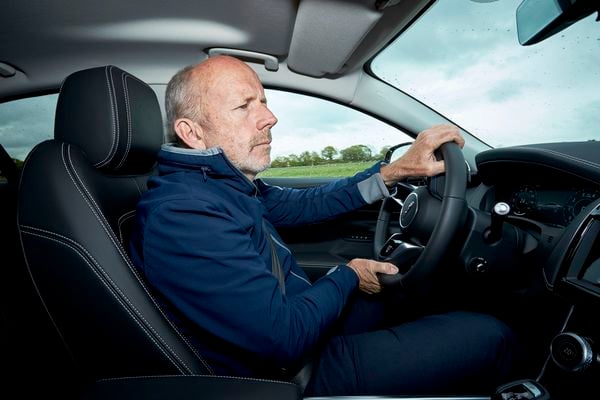 Electric Range Rover
The car manufacturer praises Mike Cross for his efforts to expand the 4 × 4 brand into an outdoor and road design manufacturer, which has allowed the car manufacturer to enter new parts of the brand. For example, the model array was upgraded with several Range Rover models and the Discovery range was expanded, while the team also developed a new approach. Land Rover is currently working on an all-new version of its advanced Range Rover. Cross also played an important role for the Jaguar in shaping the running character of the models. Cross shows that XFR is his favorite.
Dream Case: Jaguar XFR
Matt Becker
For the Jaguar Land Rover, Mike Cross is the second most important figure that the manufacturer has lost in a short time. A few months ago, Land Rover boss Nick Rogers announced he was leaving the company. On the other hand, the company has brought in an important technician. None other than Matt Becker is moving from Aston Martin to a Jaguar Land Rover. Today, January 24, Matt Becker officially joins the company. He will be responsible for the Vehicle Engineering team. The first Lotus and Aston Martin tech was associated with McLaren, but is now joining another English car manufacturer.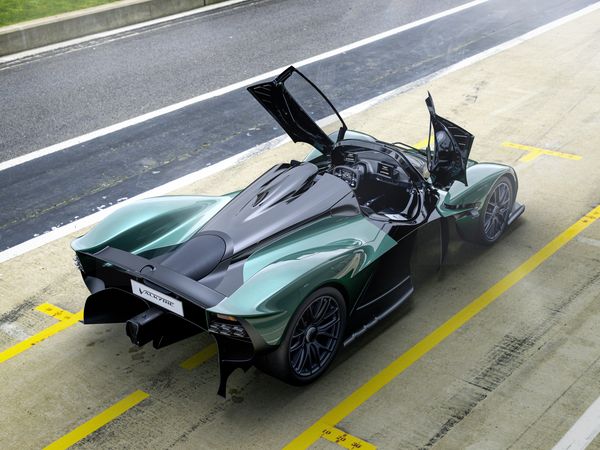 Responsible for DBX and Valkyrie
At Aston Martin, Becker works for DBS Superleggera and DBX, the brand's first SUV. He also left his mark on the most powerful SUV of the English car manufacturer, as he was also responsible for Valkyrie.
Did you notice the error? Email us. We thank you.
Information

Jana†

Volkswagen Phaeton almost got a successor

Information


7 July 2022†

Audi RS3 getting worse: ABT RS3 R

Information


7 July 2022†

Why Bentley Fits 'Flight Seats' in Bentayga EWB

Information


7 July 2022†

Ford Ranger finds new competitor: Volkswagen Amarok

Information


7 July 2022†

Hyundai are making fun of the attractive model, is this the new coupe?

Information


7 July 2022†

Who are the best drivers, men or women?

Information


July 6, 2022†

Someone drives a BMW 7 Series 1650+ km from London to Madrid in a tank

Information


July 6, 2022†

Road price: for these 3 tips you are out as cheap as possible
//SETTING VARIABLES var wpk_tags = dataLayer[0].Tags; if (wpk_tags != undefined) { var wpk_tags_array = wpk_tags.split(','); }else{ var wpk_tags_array = []; }
var sales_keywords = dataLayer[0].sales_keywords; if(sales_keywords == undefined){ sales_keywords=""; }else{ sales_keywords = sales_keywords.replace(/_/g, ''); sales_keywords = sales_keywords.replace(/&/g, '_'); sales_keywords = sales_keywords.replace(/&/g, '_'); }
if (typeof dataLayer[0].Site !== 'undefined') { var site_name = dataLayer[0].Site.toLowerCase(); }else{ var site_name=""; }
site_name = site_name.split(".");
//SETTING VARIABLES
var script = document.createElement("script"); script.src = "https://shared.mediahuis.be/cxense/cxense.autovisie.min.js"; script.type = "didomi/javascript"; script.setAttribute('data-vendor','iab:412');
console.log('ads: '+deniedConsent.indexOf('create_ads_profile')); console.log('content: '+deniedConsent.indexOf('select_personalized_content'));
if(deniedConsent.indexOf('create_ads_profile') < 0 && deniedConsent.indexOf('select_personalized_content') < 0){ document.head.appendChild(script); console.log('load cxense!!!'); }else{ console.log('NOT load cxense!!'); } if (dataLayer[0].show_banners == 1) { // console.log('fillSlots'); setTimeout(function(){ fillSlots(); }, 1000); } if(deniedConsent.indexOf('social_media') < 0){ var y = document.getElementsByClassName("social-media-no-consent-box"); var i; for (i = 0; i < y.length; i++) { y[i].style.display = "none"; } var x_fb_post = document.getElementsByClassName("fb-post-no-consent"); while(x_fb_post.length > 0) { x_fb_post[0].className = "fb-post"; }
var x_fb_video = document.getElementsByClassName("fb-video-no-consent"); var i; while(x_fb_video.length > 0) { x_fb_video[0].className = "fb-video"; }
var x_twitter = document.getElementsByClassName("twitter-tweet-no-consent"); while(x_twitter.length > 0) { x_twitter[0].className = "twitter-tweet"; }
var xi = document.getElementsByClassName("instagram-media-no-consent"); while(xi.length > 0) { xi[0].className = "instagram-media"; }
var script = document.createElement("script"); script.src = "https://platform.twitter.com/widgets.js"; document.head.appendChild(script);
var script = document.createElement("script"); script.src = "https://www.instagram.com/embed.js"; document.head.appendChild(script);
var script = document.createElement("script"); script.innerHTML = "window.instgrm.Embeds.process();"; document.head.appendChild(script);
var script = document.createElement("script"); script.src = "https://connect.facebook.net/nl_NL/sdk.js#xfbml=1&version=v8.0";
var facebookDiv = document.createElement('script'); facebookDiv.innerHTML =`window.fbAsyncInit = function() {FB.init({ xfbml : true, version : 'v5.0' });}; `; document.head.appendChild(facebookDiv);
var my_awesome_script = document.createElement('script'); my_awesome_script.setAttribute('src','https://connect.facebook.net/en_US/sdk.js'); my_awesome_script.async="true"; my_awesome_script.defer="true"; document.head.appendChild(my_awesome_script);
}
} }
if (navigator.userAgent.toLowerCase().indexOf('cxensebot') != -1) {
loadAllScripts();
}