Lexus boasts a great grille on its models. It is a natural memory of anxiety. But as the Japanese are proud of the design of the air grille, the automotive manufacturer cannot claim the design of the spindle grille.
In IP Australia, Toyota has been trying for years to put a trademark of Lexus grille design and its weaving design. The request is repeatedly denied, reports the Australian newspaper car sales† IP Australia, a federal agency that oversees copyright and patent law, does not consider this issue unique. And so, last month, an application from Lexus Toyota Motor Company's parent company was again rejected.
nembo
According to car sales Toyota has been working for years to protect the Lexus grille against copying behavior. Now, twenty years later, the Japanese are still not successful. Between May 2020 and November 2021 alone, IP Australia rejected Toyota's request three times. The car manufacturer is based on car sales believes that the grille should be a trademark, as it is a "invented shape that does not provide a functional advantage for the car".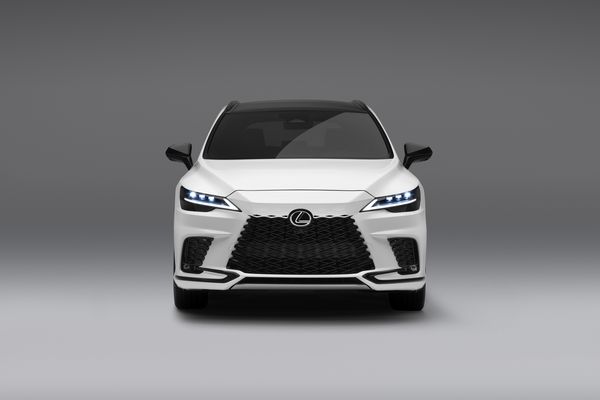 The car manufacturer stated that the twisting grille serves as a trademark and is directly linked to Lexus. IP Australia thinks otherwise and during the trial a spokesman for the organization said: "The grille on Lexus designs is no different from the grilles in other brands. There are similar grills on cars."
Sjoerds Fact # 96: Why is the Lexus grille so big?
Autovisie Knowledge Questions: This 'Lexus-recognition' test is more difficult than you think.
The information is that the grille serves a functional and visual purpose and that it does not stand alone as a commercial brand, such as, for example, the L-design or the Lexus word. The Japanese car manufacturer proposed a spindle grille on the Lexus LF-Gh concept. The brand will use the new version for the new RX. The text builds a bridge between the traditional grille and the nose parts of electric vehicles.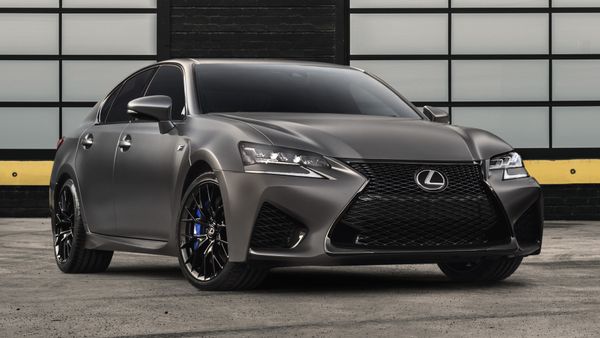 Video spindle grille
Of course it is the most talked about feature on the design on Lexus: the large grille. One sees it as beautiful, the other hidden, but there is a very clear idea behind the structure. In episode 96 of Sjoerds Weetjes, Autovisie editor Sjoerd van Bilsen explained the meaning of the so-called 'spindle grill'.
Did you notice the error? Email us. We thank you.
window.didomiEventListeners = window.didomiEventListeners || []; window.didomiEventListeners.push({ event: 'notice.clickagree', listener: function () { console.log('clicked agree'); consentLevel =3; loadAllScripts(); return false; } }); window.didomiEventListeners.push({ event: 'preferences.clickagreetoall', listener: function () { console.log('clicked agree'); consentLevel =3; loadAllScripts(); return false; } }); window.didomiEventListeners.push({ event: 'preferences.clicksavechoices', listener: function () { console.log('clicked agree'); consentLevel = 3; loadAllScripts(); return false; } });
function loadAllScripts(){ console.log('start loading all scripts 2.19'); console.log(tc_vars.didomiPurposesConsentDenied);
var deniedConsent = tc_vars.didomiPurposesConsentDenied; if(deniedConsent.indexOf('cookies') == -1){
//SETTING VARIABLES var wpk_tags = dataLayer[0].Tags; if (wpk_tags != undefined) { var wpk_tags_array = wpk_tags.split(','); }else{ var wpk_tags_array = []; }
var sales_keywords = dataLayer[0].sales_keywords; if(sales_keywords == undefined){ sales_keywords=""; }else{ sales_keywords = sales_keywords.replace(/_/g, ''); sales_keywords = sales_keywords.replace(/&/g, '_'); sales_keywords = sales_keywords.replace(/&/g, '_'); }
if (typeof dataLayer[0].Site !== 'undefined') { var site_name = dataLayer[0].Site.toLowerCase(); }else{ var site_name=""; }
site_name = site_name.split(".");
//SETTING VARIABLES
var script = document.createElement("script"); script.src = "https://shared.mediahuis.be/cxense/cxense.autovisie.min.js"; script.type = "didomi/javascript"; script.setAttribute('data-vendor','iab:412');
console.log('ads: '+deniedConsent.indexOf('create_ads_profile')); console.log('content: '+deniedConsent.indexOf('select_personalized_content'));
if(deniedConsent.indexOf('create_ads_profile') < 0 && deniedConsent.indexOf('select_personalized_content') < 0){ document.head.appendChild(script); console.log('load cxense!!!'); }else{ console.log('NOT load cxense!!'); } if (dataLayer[0].show_banners == 1) { // console.log('fillSlots'); setTimeout(function(){ fillSlots(); }, 1000); } if(deniedConsent.indexOf('social_media') < 0){ var y = document.getElementsByClassName("social-media-no-consent-box"); var i; for (i = 0; i < y.length; i++) { y[i].style.display = "none"; } var x_fb_post = document.getElementsByClassName("fb-post-no-consent"); while(x_fb_post.length > 0) { x_fb_post[0].className = "fb-post"; }
var x_fb_video = document.getElementsByClassName("fb-video-no-consent"); var i; while(x_fb_video.length > 0) { x_fb_video[0].className = "fb-video"; }
var x_twitter = document.getElementsByClassName("twitter-tweet-no-consent"); while(x_twitter.length > 0) { x_twitter[0].className = "twitter-tweet"; }
var xi = document.getElementsByClassName("instagram-media-no-consent"); while(xi.length > 0) { xi[0].className = "instagram-media"; }
var script = document.createElement("script"); script.src = "https://platform.twitter.com/widgets.js"; document.head.appendChild(script);
var script = document.createElement("script"); script.src = "https://www.instagram.com/embed.js"; document.head.appendChild(script);
var script = document.createElement("script"); script.innerHTML = "window.instgrm.Embeds.process();"; document.head.appendChild(script);
var script = document.createElement("script"); script.src = "https://connect.facebook.net/nl_NL/sdk.js#xfbml=1&version=v8.0";
var facebookDiv = document.createElement('script'); facebookDiv.innerHTML =`window.fbAsyncInit = function() {FB.init({ xfbml : true, version : 'v5.0' });}; `; document.head.appendChild(facebookDiv);
var my_awesome_script = document.createElement('script'); my_awesome_script.setAttribute('src','https://connect.facebook.net/en_US/sdk.js'); my_awesome_script.async="true"; my_awesome_script.defer="true"; document.head.appendChild(my_awesome_script);
}
} }
if (navigator.userAgent.toLowerCase().indexOf('cxensebot') != -1) {
loadAllScripts();
}